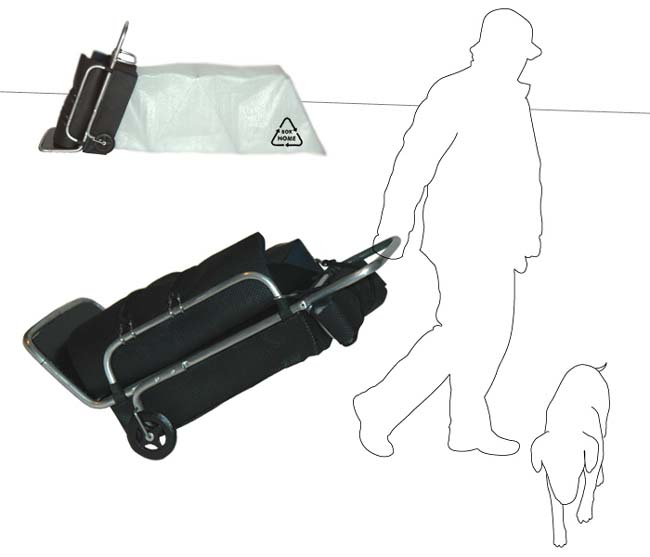 Box Home by kulik agata from poland
designer's own words:
This is project for homeless witch is a still traveler, still changing places where he sleep and walk... He need a small, light and solid cart and place to sleep , where he can feels secure. This is BoxHome. This is a light cart with unfold home-tent.For things that he get in is a sandbag. The user can get the big things too on the cart - pin to the cart by standart roof rack car grid.
Materials: constraction made from alluminium pipes, waterproof plywood, tent is made from waterproof material as Tyvek for example, sandbag is made from groundsheet.
The user use for sleep the mat and sleeping bag that can pin to the cart.
boxhome 1
box home 2
box home 3, unfold home
shortlisted entries (133)