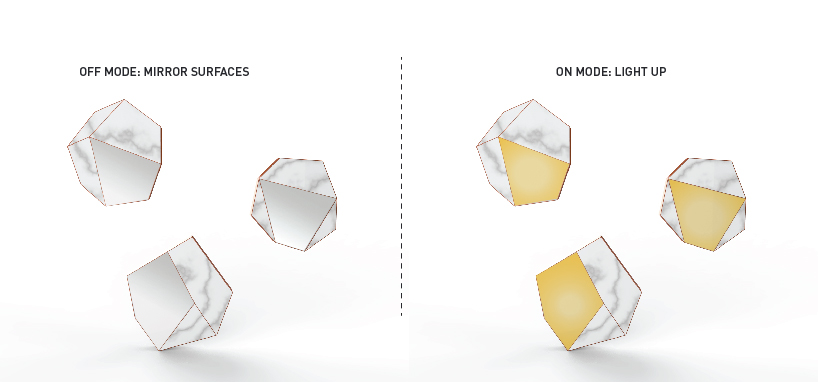 Bright Gems by sharifah nasser from singapore
designer's own words:
Mirrors and light have the ability to open up spaces, the symbiotic relationship between them is poetic. Bright Gems seeks to uncover the beauty in light fixtures when they are switched off or on with the usage of mirrors and light. Like a precious stone which is of beauty in it's natural state and captivating and dimensional when light pass through, Bright Gems trio's mirror surfaces morph into a sensorial light fixture when turned on. This is made possible by the usage of two way mirror which allows light to pass through.
One trio, many possibilities. With Bright Gems trio, users are in full control of the light hues with just a few taps of the app.
The Bright Gems body is made up of copper frame, recycled marble pieces and of course, two way mirror. Inside, The led lights ensure that minimal energy is used, making it possible to produce Bright Gems that runs on recharge. Removable cables can be used to power the system too.
Bright Gems is a trio of unique wall light to add an element of surprise and sensorial delight to one's home. In their off mode, the gems are mirrored surfaces. When switched on through the Bright Gems app, the gems illuminates, bringing ambience light to the room like shone gems This is made possible through the clever usage of 2 way wall mirror which let the LED light pass through when activated.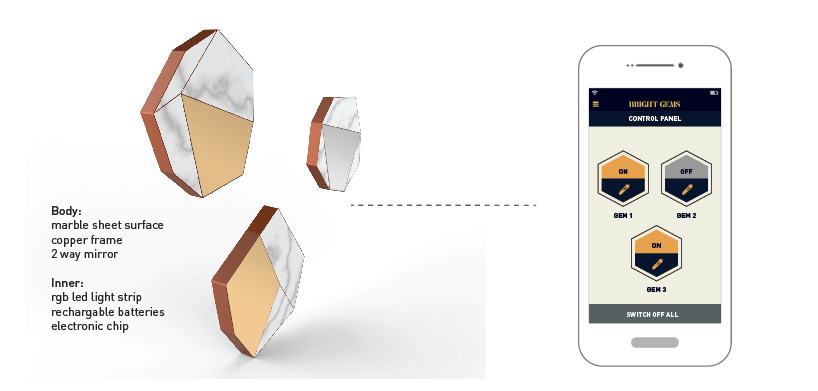 Bright Gems runs wirelessly and is controlled by it's own mobile app to switch on and off and also to change it's hue. Bright Gems is rechargeable thus elimating wires.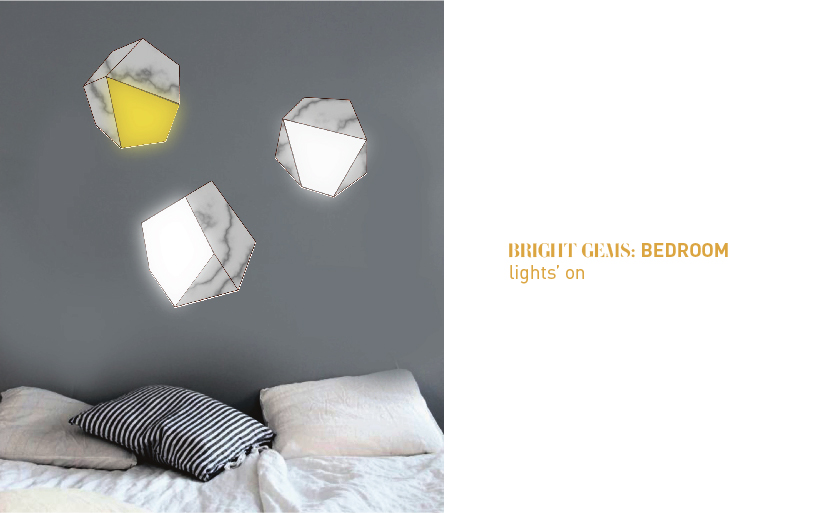 Bright Gems switched on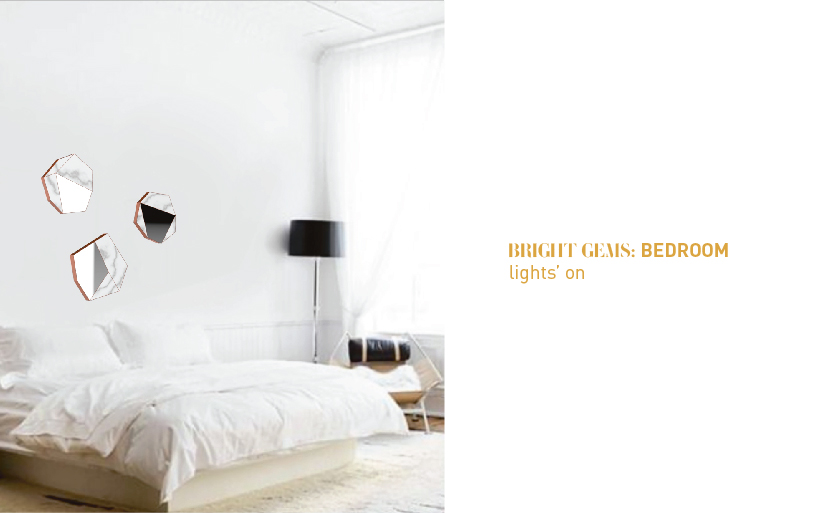 Bright Gems switched off
shortlisted entries (100)