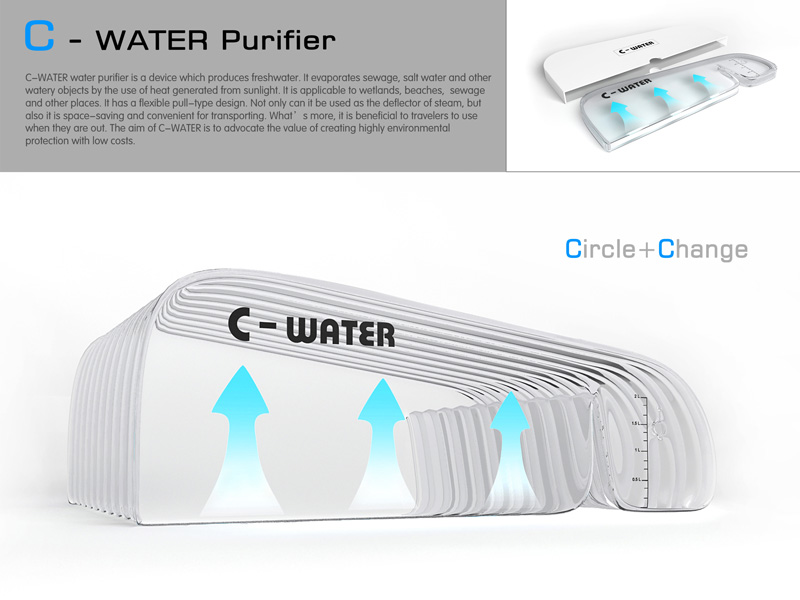 c water by chao gao from china
designer's own words:
C-WATER is a device which produces freshwater. It evaporates sewage, salt water and other watery objects by the use of heat generated from sunlight. It is applicable to wetlands, beaches, boats, sewage and other places. It has a flexible pull-type design. Not only can it be used as the deflector of steam, but also it is space-saving and convenient for transporting. What's more, it is beneficial to travelers to use when they are out. The aim of C-WATER is to advocate the value of creating highly environmental protection with low costs.
the overall effect
use process
shortlisted entries (1588)