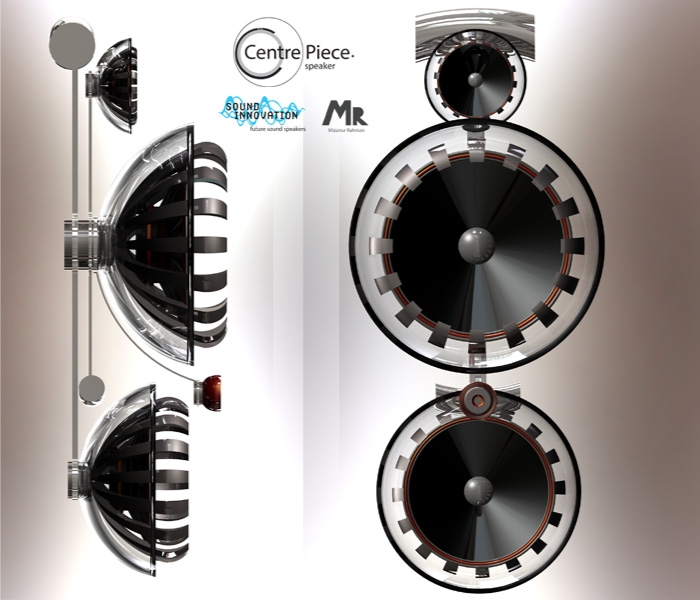 centre piece speaker by mizanur rahman from uk
designer's own words:
the centre piece speaker is a blend of art and technology. the centre piece speaker uses a counterbalance system to allow the user to change the position of the speakers. like planets orbiting a planet the mid, the tweeter and volume control can be spun to a different position, thus making the speakers more interactive and giving the user the choice of how the speakers look. Using materials which enhance the sound the speakers also boast clarity, the strong aluminum frame around each speaker reduces internal vibrations which distorts loud sounds, The sound proof glass which each speaker is encased around prevents sound from escaping backwards, instead it reflects sound forward making sure that you dont miss a single beat. The centre piece speaker can either be wall mounted or be placed on a steel and granite base.
centre piece speaker, Wall mounted version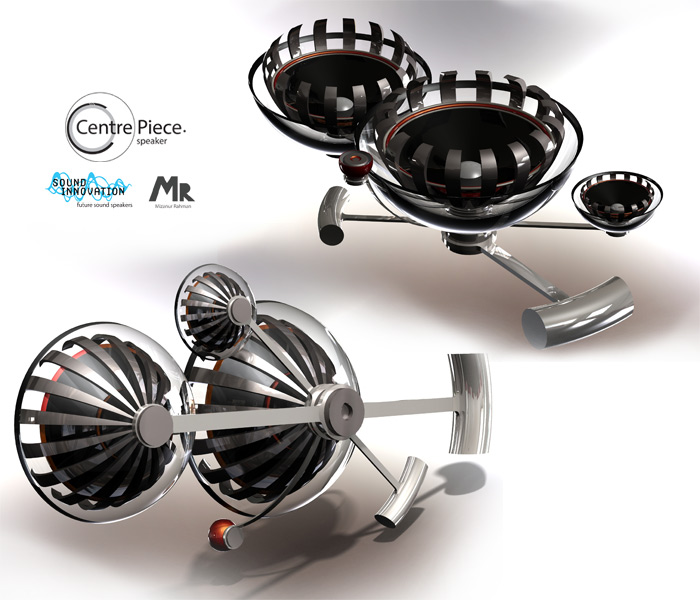 centre piece speaker, back view
centre piece speaker, with base
shortlisted entries (155)