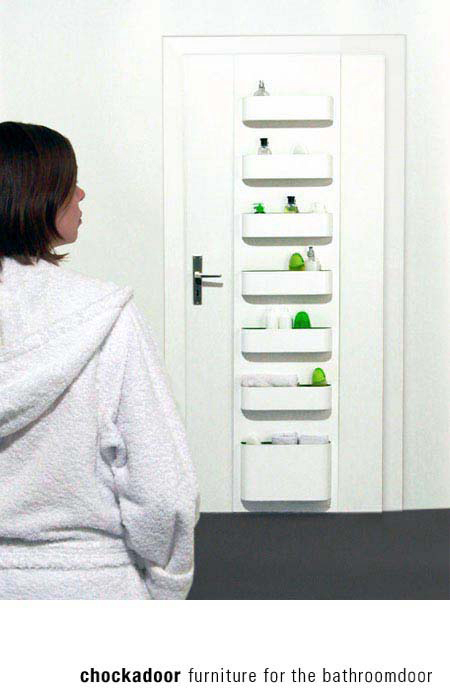 chockadoor by Karen Olze from germany
designer's own words:
Chockadoor is a piece of furniture to be attached to the bathroom door. It transforms the large surface of a door into utility space.
The seven boxes (six small ones and a big one) offer storage surface for all those items that usually chock the bathroom, such as bottles, tubes or towels.
With two angles (1mm metall) provided with holes to screw through, chockadoor is fixed invisibly at the front end of the door. Four small velcro-stickers on its back keep it from flapping when the door is moving. This fixing allows chockadoor to be used on both sides of the door, whether there is a rabbet or not.
The depth of the boxes (70 mm) offers enough space for most of the bathroom items but is still small enough to fit into the narrow space between an opened door and he wall.
The colouring of the outside merges with the colour of the door which is very often white. Inside the boxes there is a strong, fresh colour, accentuating their capacity.
chockadoor – furniture for the bathroomdoor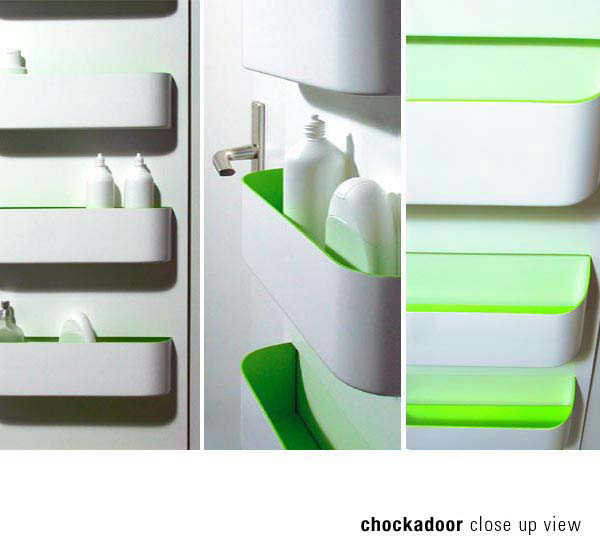 chockadoor – close up view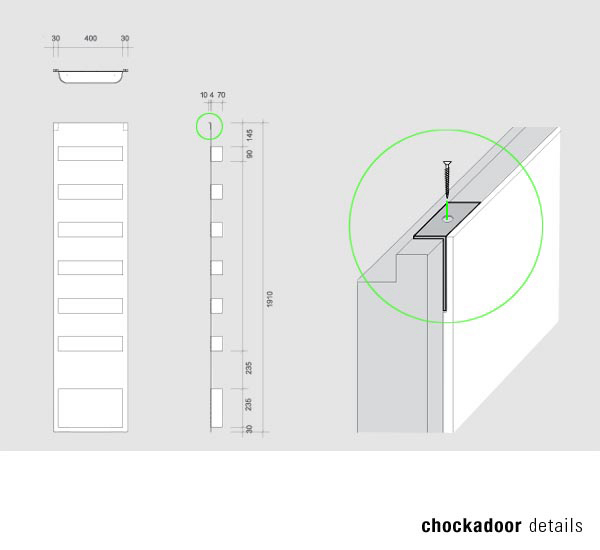 chockadoor – details
shortlisted entries (151)