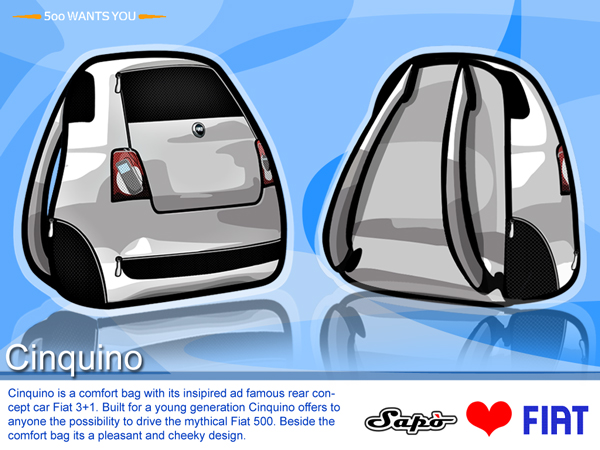 cinquino by davide saporita from italy
designer's own words:
Cinquino is a comfort bag with its insipired ad famous rear concept car Fiat 3+1. Built for a young generation Cinquino offers to anyone the possibility to drive the mythical Fiat 500. Beside the comfort bag its a pleasant and cheeky design.