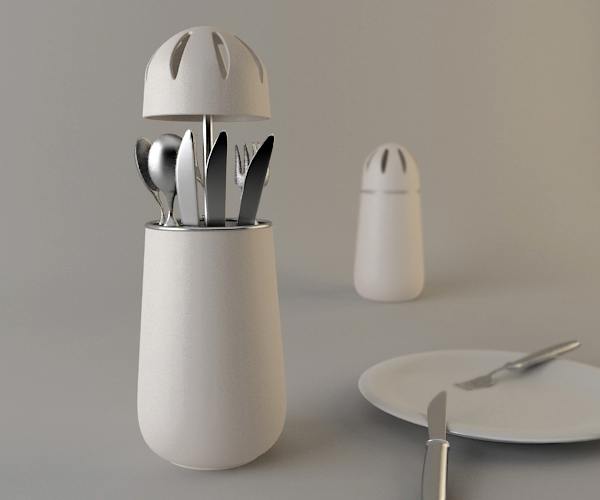 cleansed by jonathan banton from uk
designer's own words:
In an ever faster and busier world, spare time is becoming more and more precious in our day to day lives. Much of that time is spent clearing up around the home. Cleansed reduces that wasted time. Cleansed is a contemporary tableware storage device which is totally dishwasher safe. Consider, not having to lay the table, Cleansed is already there looking clean and stylish. Not clearing away dirty cutlery, place cutlery straight back into compartments. Not having to load the dishwasher, just throw Cleansed straight in. Simply making clearing up that little bit easier.
cleansed – jonathan banton
cleansed – jonathan banton
cleansed – jonathan banton
shortlisted entries (160)