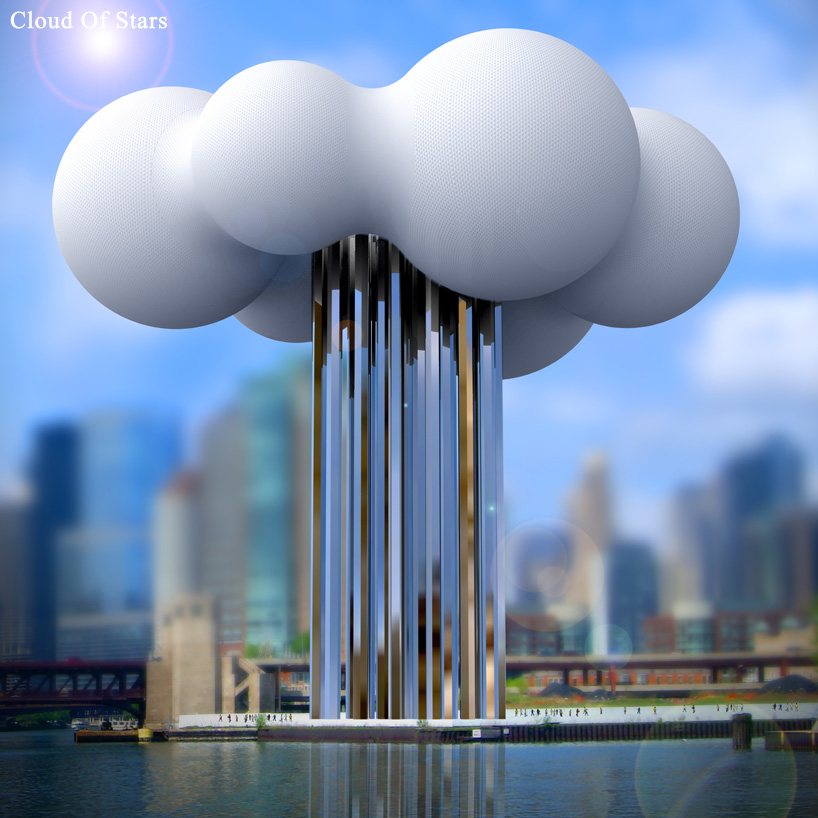 cloud of stars by zhufei zhufei from china
designer's own words:
It is not an ordinary dark and gloomy columbarium. It is cloud of stars, it consists of hundreds of thousands of urns that constitute the most beautiful scenery in the city. The cloud is composed of six spheres that supported by 25 six-sided prisms. There are 6 elevators taking tourists to the cloud square. The 25 six-sided prisms covered with mirror metal that reflecting the surroundings and passengers to create a glaring and dreamy visual effect. Each numbered urn is embedded in the metal frame. There is a colorful LED on each urn, hundreds of thousands of urns&LEDs make the surface of cloud a giant screen that can display the photos people uploaded.
cloud of stars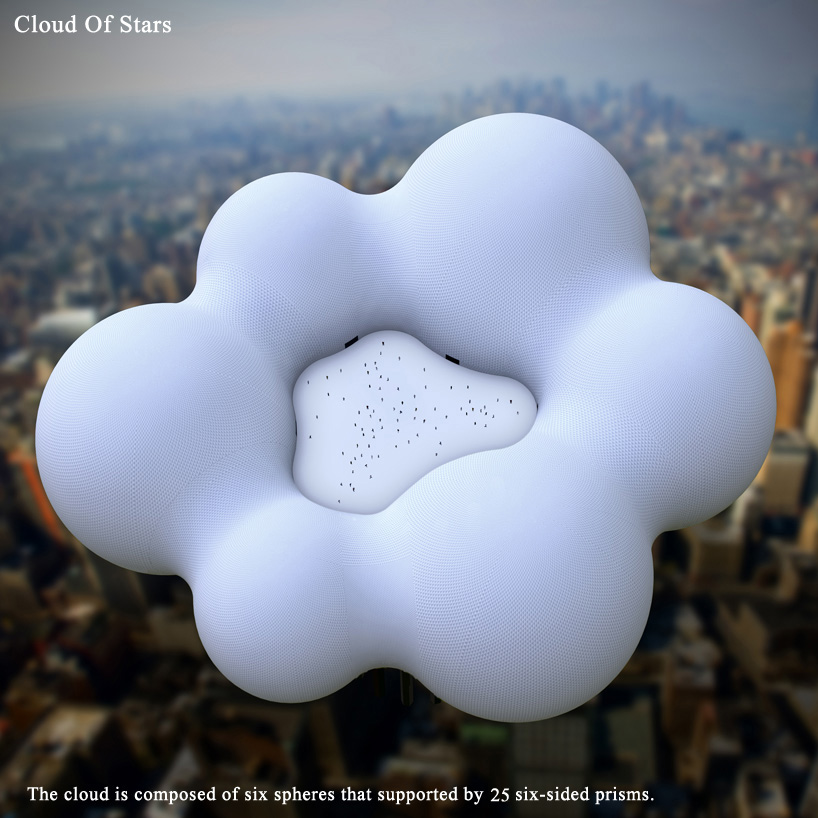 cloud of stars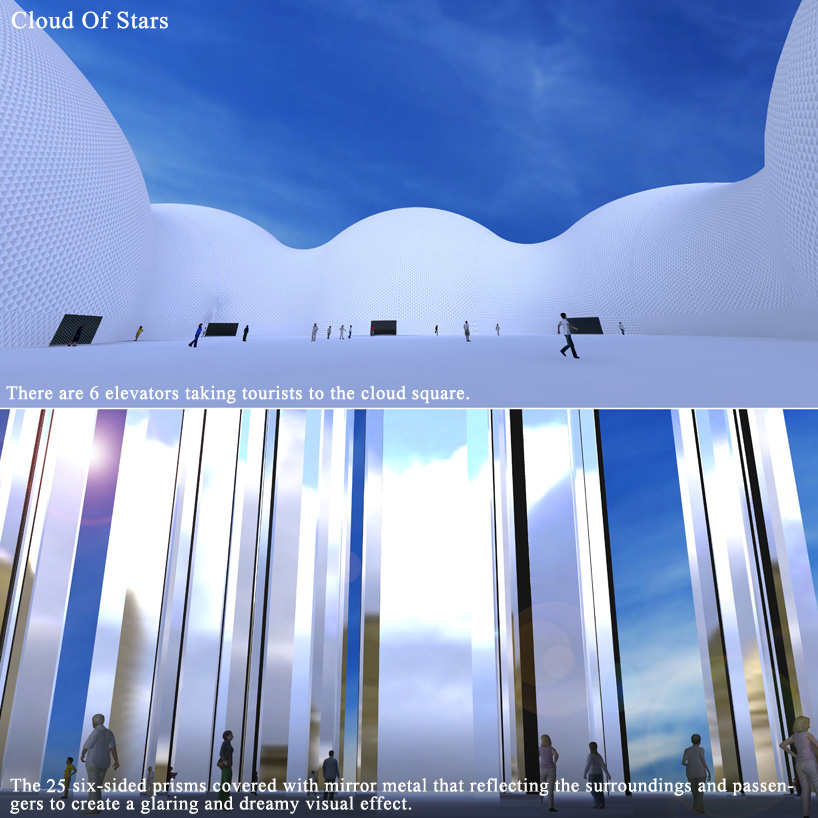 cloud of stars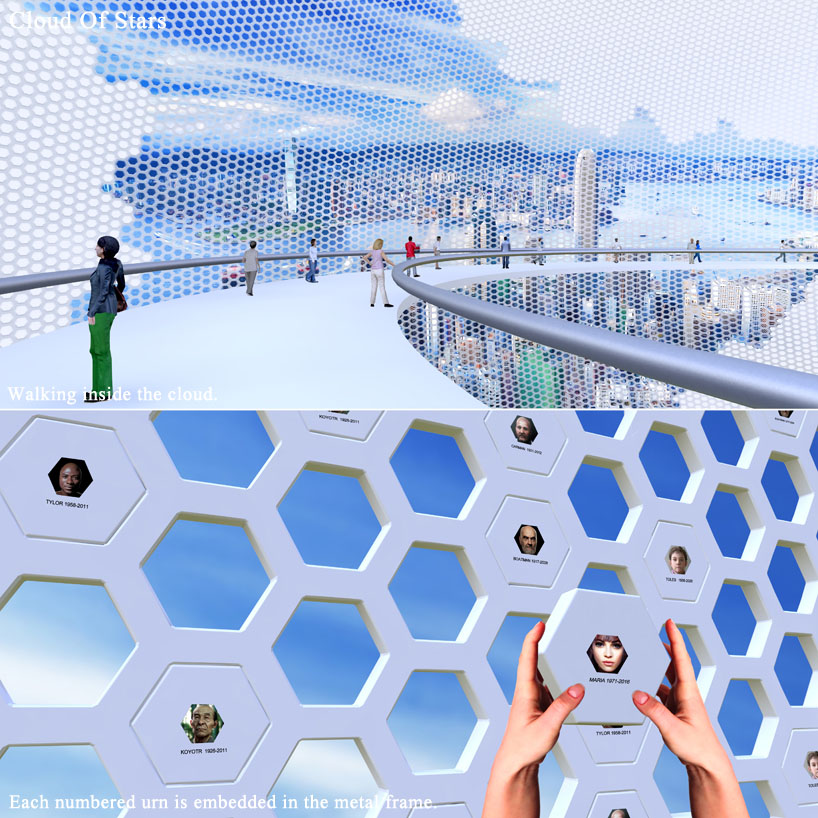 cloud of stars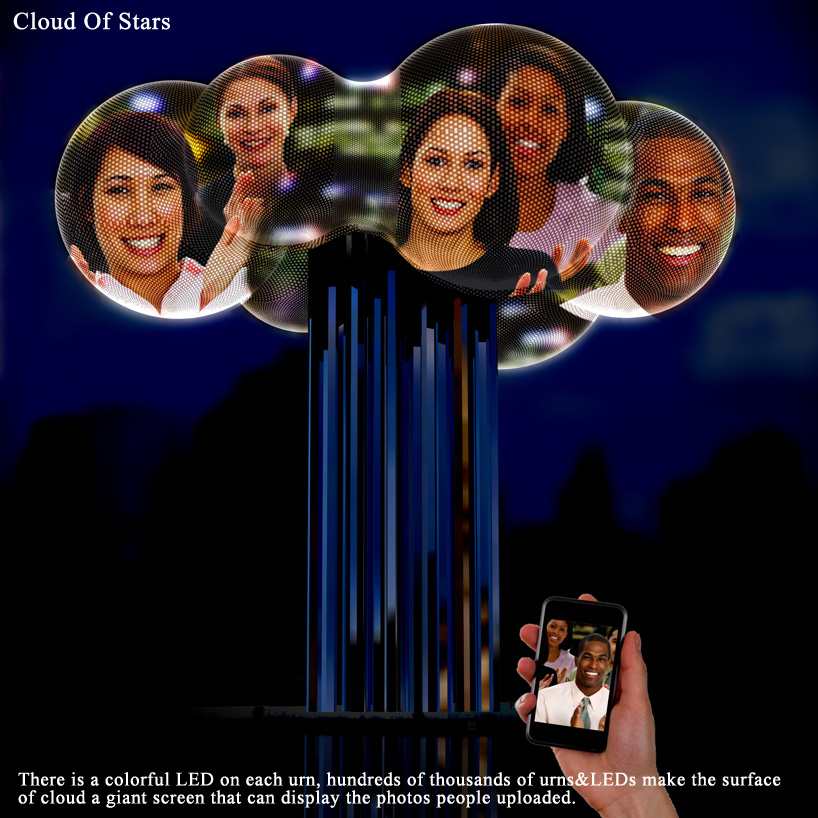 cloud of stars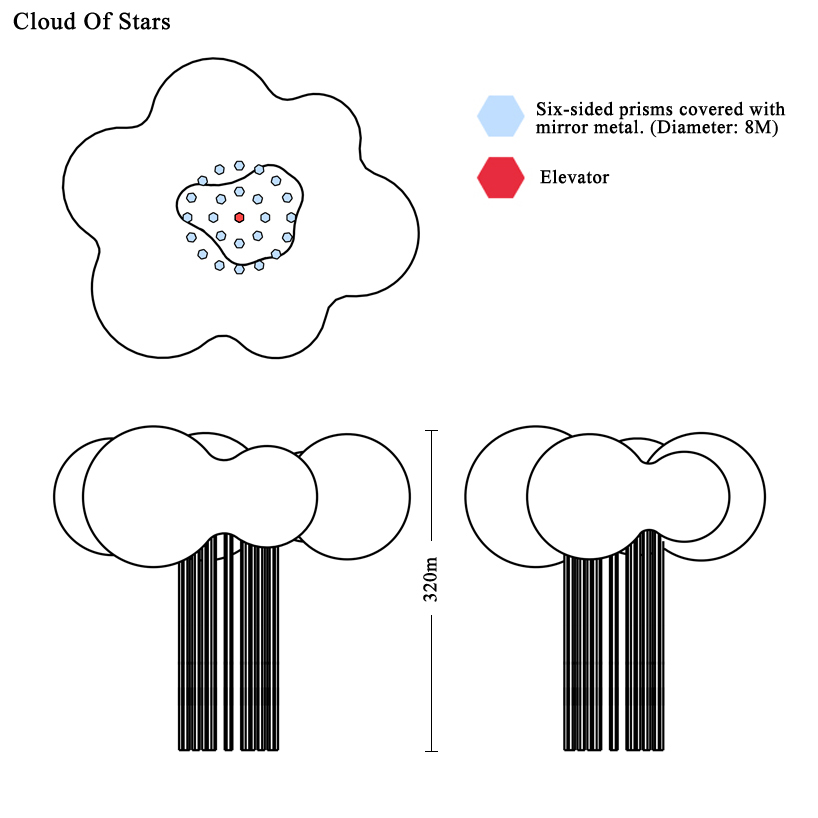 cloud of stars
shortlisted entries (102)