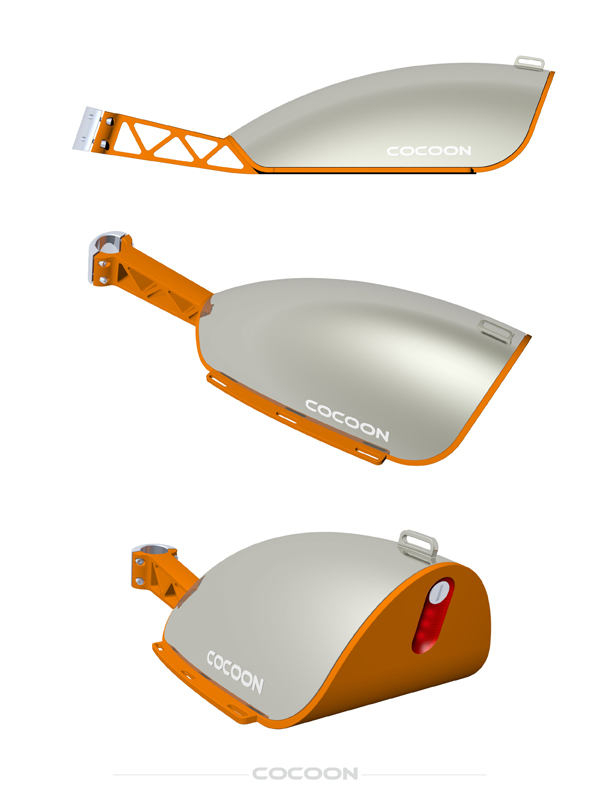 Cocoon by rene sulc from czech republic
designer's own words:
The Cocoon is a durable waterproof lockable box for cycling. It is universally applicable to various types of bicycles. Cyclists usually carry many things - spare inner tube, tools, etc., which are usually stored in various bags. The problem occurs when somebody needs to leave a bicycle and sometimes is difficult to detach a small bag to protect against theft. The Cocoon offers a solution, it is a box which is lockable and durable and has got a dynamic and aerodynamic shape. The box would be made of plastic, which would be filled by glass fiber at exposed places. In the back of the box is an integrated LED flashlight.
cocoon 01
cocoon 02
cocoon 03
shortlisted entries (193)