compost vase by chris kirby from japan
designer's own words:
Many cities are looking to the separate collection of organic wastes as a way to reduce load on landfills, reduce greenhouse gas emissions, and provide a nutrient-rich compost that can enhance local agriculture. However, this process is jeopardized when when people contaminate the organic waste stream with regular garbage. My research has shown that the key to a successful organics collection program is interested users who appreciate the value composting.
If we are to value food waste, then we should treat it with importance. Made from porcelain, I wanted the compost vase to be a treasured object dedicated to the reclaimation of food wastes.
The compost vase introduces ritual into food waste collection. During meal preparation, it lays flat to receive trimmings from the cutting board. At mealtime, it sits on its side as a reinterpretation of the Victorian "bone dish". Upright, it is a vase for display.
compost vase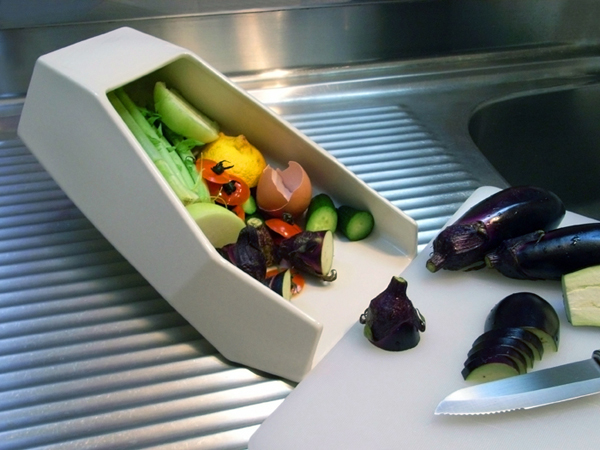 receiving trimmings from the cutting board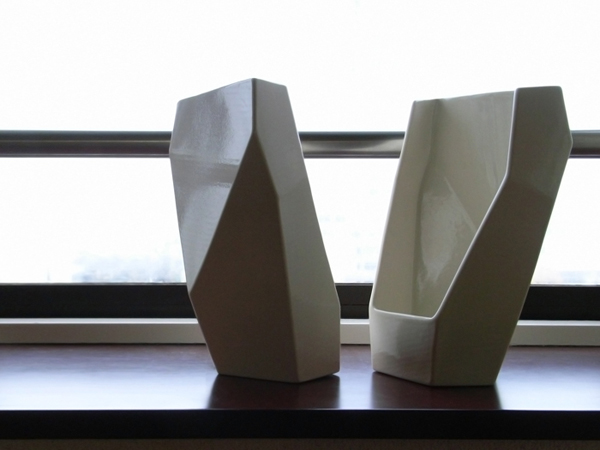 upright vase
shortlisted entries (239)