concrete pillow by nandor szabo-petanec from hungary
designer's own words:
create your own concrete pillow in six easy steps! step1: take the followings: strong plastik bag; special concrete; scissors; adhesive tape; glue; working-clothes! step2: take the strong plastic sac! check the borders! step3: fill it up with liquid concrete! step4: close the sac with the tape and sit down on! stay there about 30 min, while it become your own pillow! step5: for the complete set of the concrete leave it for a day, after remove the sac carefully! step6: paint it as you taste! ready!
in six easy steps
render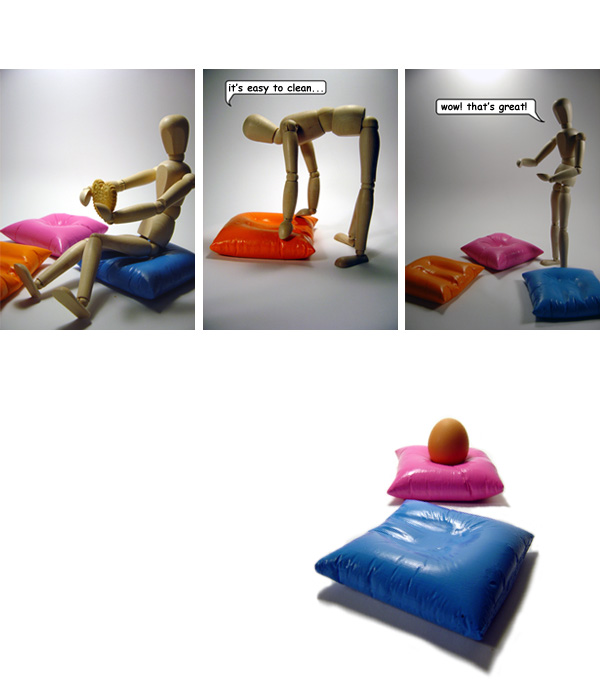 in use