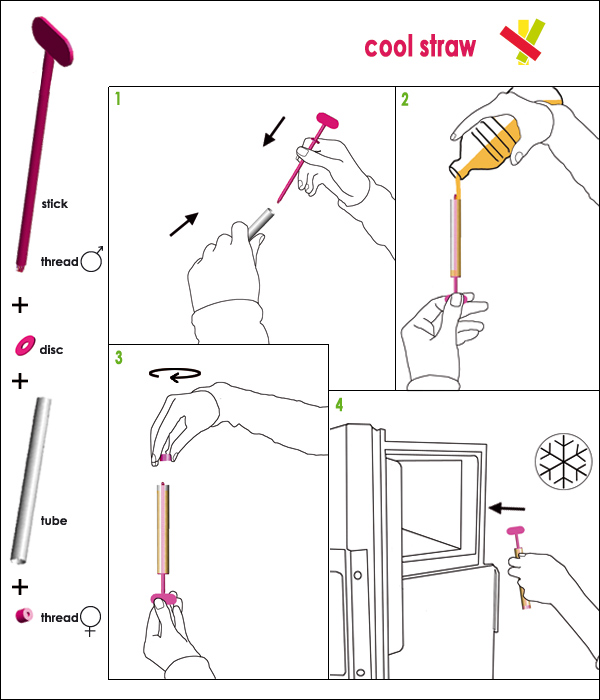 cool straw by olive helene from france
designer's own words:
What's cooler than a straw made of ice ? Above all, a party is an occasion to get together in a casual atmosphere and have fun. When you are a host you always want your guest to remember your party for a long time. Often a simple and unexpected accessory or gift can make it unforgettable. Our proposal is a drink accessory. A plastic mold made up by four elements is used to produce a short ice straw to be used to drink liquor shots. This drink accessory can be used as straw, as ice or as a mixer. Enjoy your shots as never before. Like a toy its use is fun and easy. This ice straw can boost your imagination. You can create mix drinks by flavouring the ice with various soft drinks. A cool accessory for your regular booze. Create your cocktail as you drink it.
instruction 1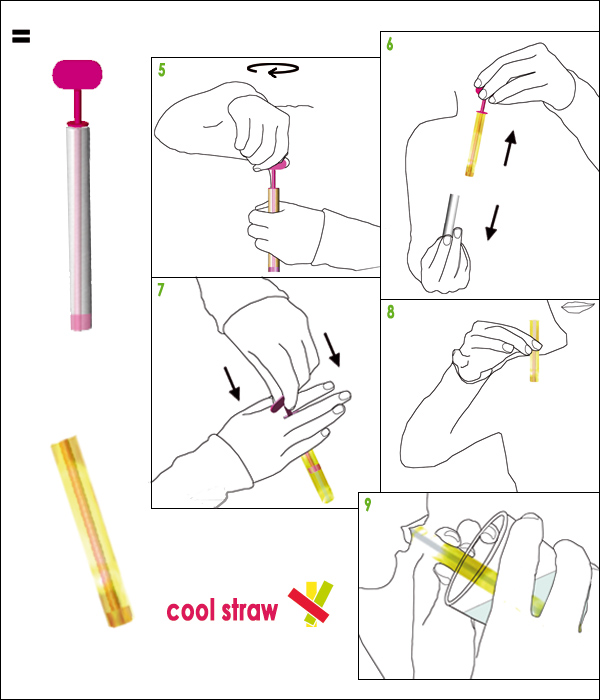 instruction 2
during the party …