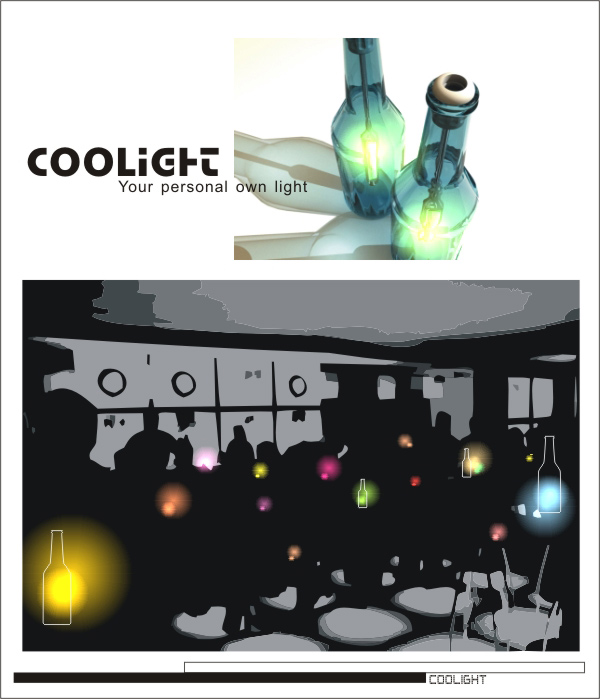 coolight by wh yen from taiwan
designer's own words:
COOLIGHT combines a handle and a steel cylinder filled with cryogen. When you need an ice beer, just put the COOLIGHT into the beer bottle. It would help you to cool down the beer as soon as possible. On the top of the handle , there is a cork made by rubber would fix the hole device and the bottle close together, and you can drink the beer through the hole on the top of it.
COOLIGHT has another convenient device on its body, LED. LED would display the information of time and temperature in order that you could know what time it is or what the temperature of the beer. Besides, LED provides several different colors to show the identification (identify itself) from others, and different light gives different atmosphere of the party. And it would be a good subject of a beginning talk.
light for the party
detail of coolight
cooler with light
shortlisted entries (106)