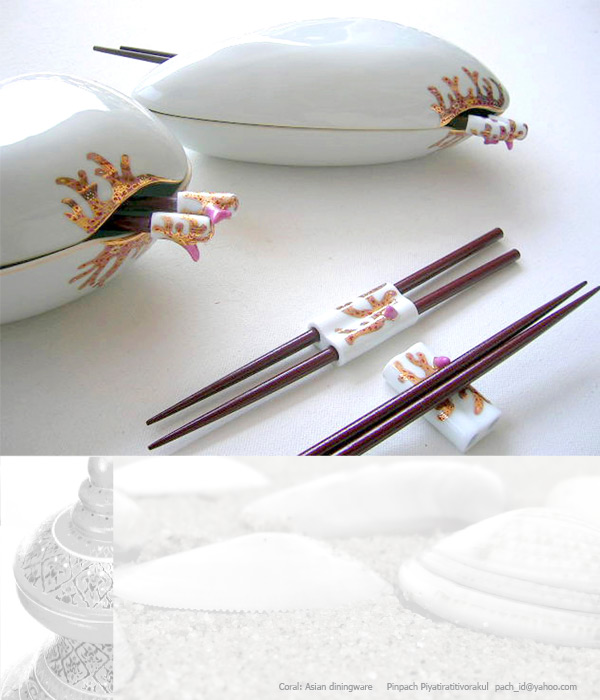 coral: asian dining ware by pinpach piyatiratitivorakul from thailand
designer's own words:
Thailand has the 5-color ceramics, Benjarong, which is unique and one of the main local traditional handicraft. This tableware is a design to support modern lifestyle with a touch of traditional handicraft. The patterns are hand painted, so each piece has pattern details that are not the same, contrary to industrial production.
Coral is designed to be used in Asian dining table supporting the way we eat Asian food. Coral's purpose of design is to create a more modern dinig set to be able to fit in modern houses as a decorative jewelry on the dining table.
I picked coral reefs and sea shells as my inspiration. The pattern on the tableware set was inspired from coral reefs and the overall shape of the bowls are inspired from sea shells.
coral set
coral detail
coral designs
shortlisted entries (153)