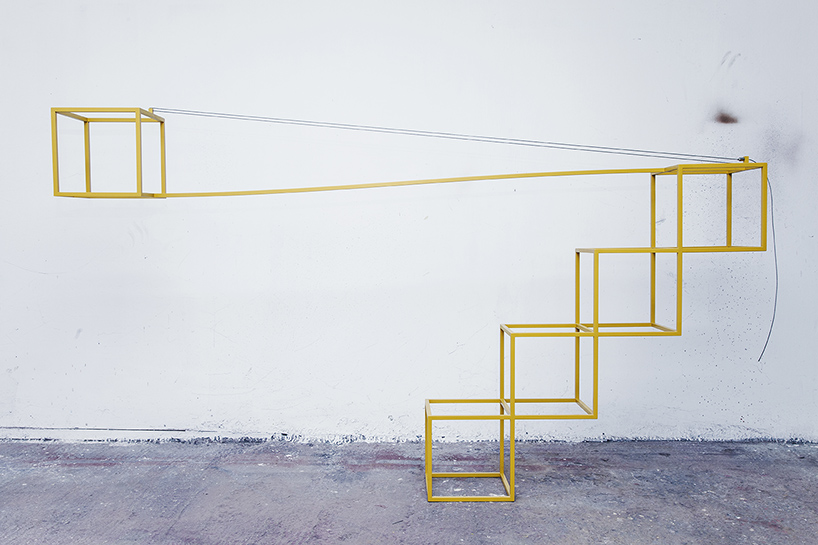 Crane by Magenta from israel
designer's own words:
The Crane is a book library, inspired by scales and cranes. The first construction was a contour metal cube balanced by a cement cube. The weight element was later replaced by the books themselves.
Placing or picking a book from the library creates a game of balance and interaction between the person and the object.
The library contradicts the pre conception of book cases as solid and grounded objects, and allows lightness and movement within it.
Materials:
Steel bars
Stainless steel cable
Coated plywood
The Crane was first introduced in February 2013, and has been produced since in small series by Magenta Studio.
Crane – empty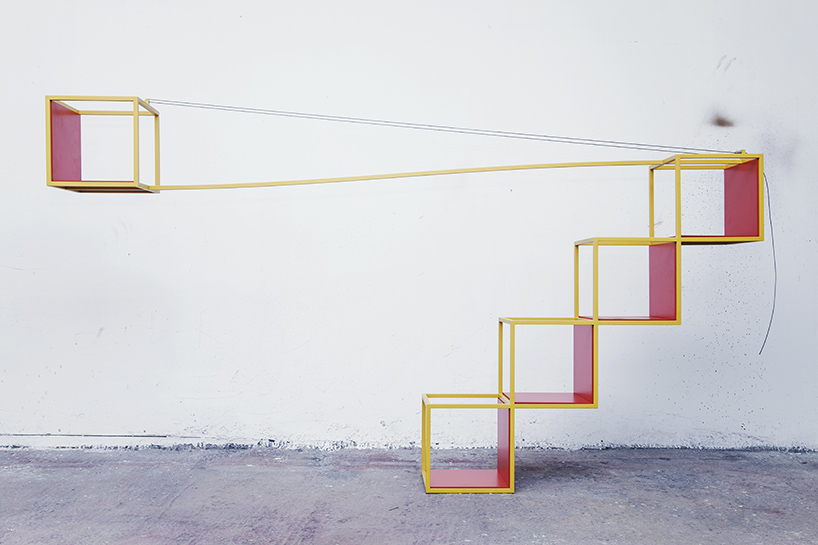 Crane with shelves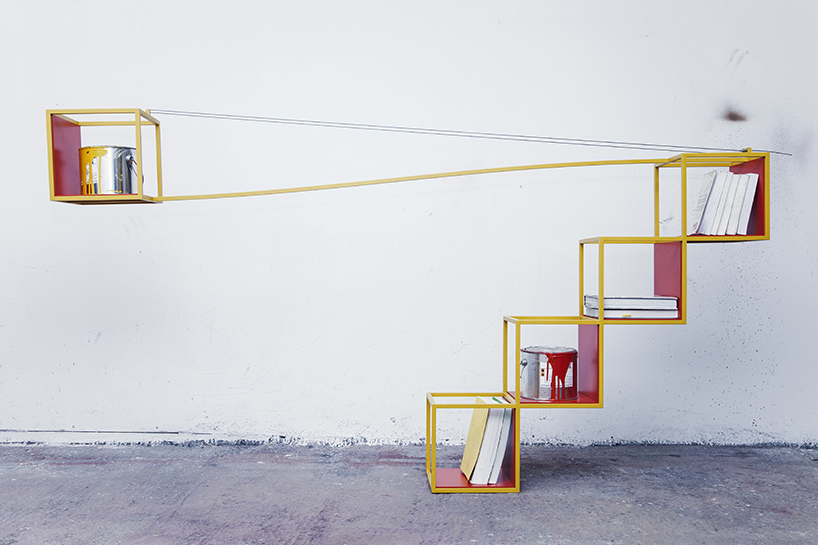 Crane with books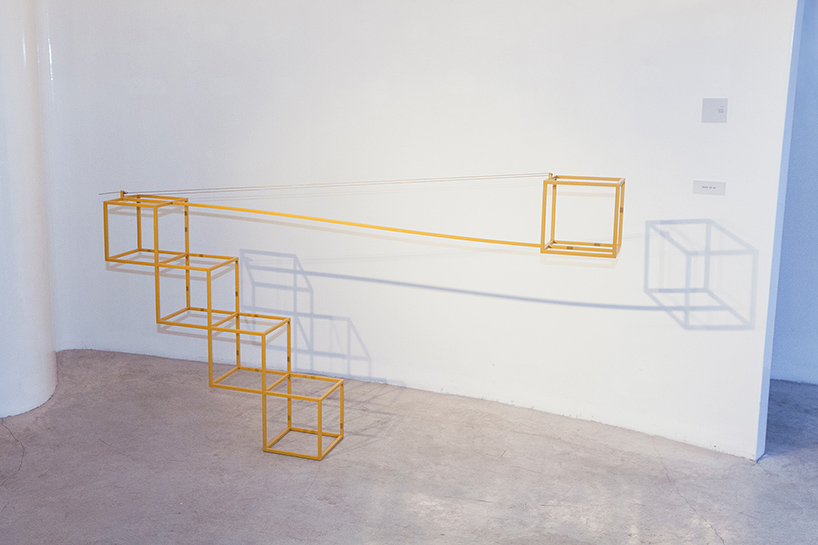 Crane – in gallery space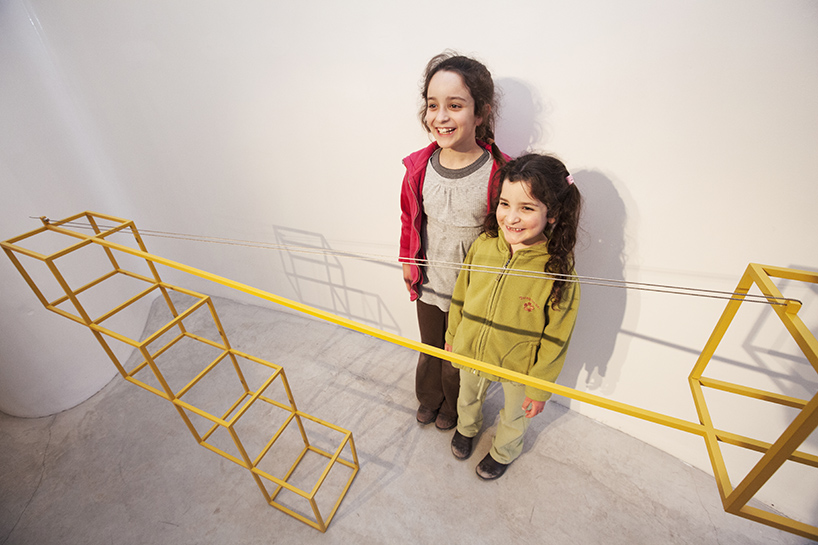 Crane – in gallery space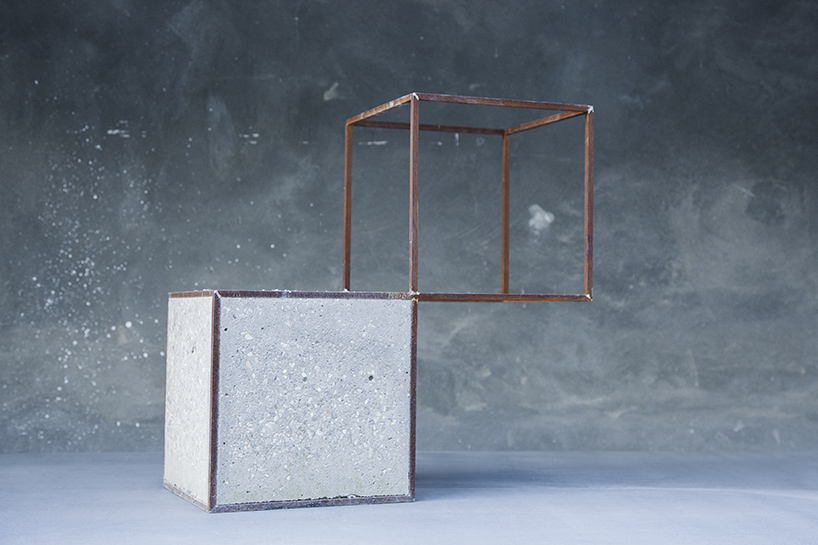 Crane – first model
shortlisted entries (200)