crystallight by ran amitai from israel
designer's own words:
The form of a classic diamond cut is impressive, its tight connection to quality and prestige makes it even more desirable then many other modern cuts.
I wanted to deal with this classic shape and give it new meaning and function.
My design is a led table lamp. The lamp combines the classic diamond shape with a classic table lampshade, and by doing so, thighs the link between crystal and light.
crystallight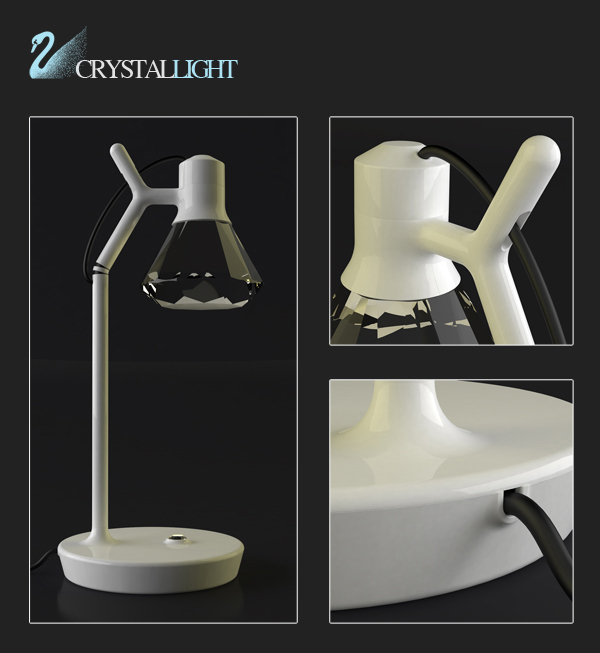 details
technical