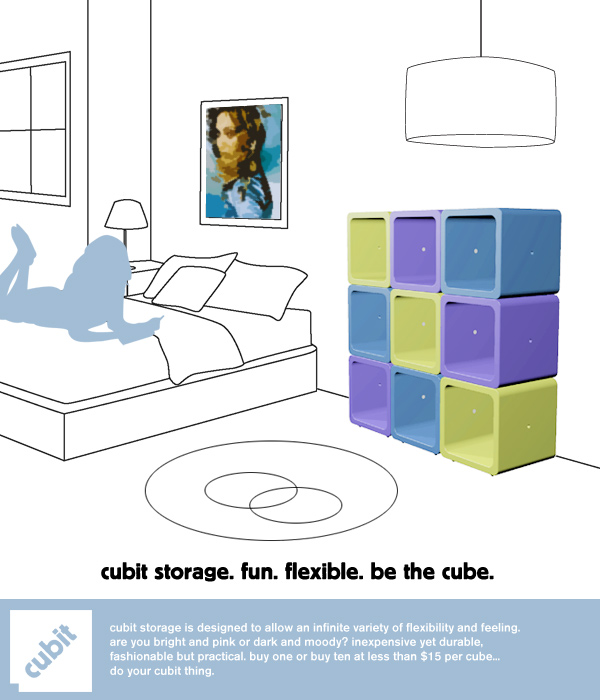 cubit storage by zachary jean paradis from usa
designer's own words:
cubit is a fun and flexible yet practical take on storage designed for teens. made of matte textured abs plastic and designed to be easily produced in many colors at relatively low cost, cubit allows individual expression through arrangement and color choice. this original unit could act as a night table, tv / gaming stand, as various configurations of wall-units or as a stool. the concept could be extended to include other sizes, shapes and specialized units and meets the basic needs of the user, manufacturer and furniture company.
the cubit storage system shown in a basic configuration in the room of a teen girl.
a single cubit unit up close and personal with details.
the cubit storage system shown in a variety of configurations.
shortlisted entries (1071)