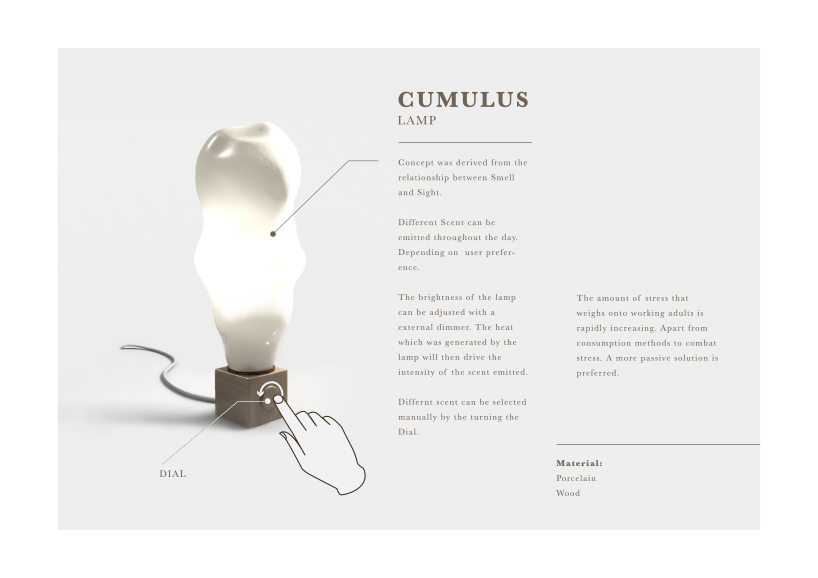 Cumulus Lamp by YIKAI from
designer's own words:
Cumulus lamp is a lifestyle product to enhance the mood and environment of working class adults. Materials used in the production of the lamp are mostly organic - Porcelain and Wood works. The porcelain would be fired at a high temperature to obtain a transluence characteristic. Adding on to the light feature, a diffuser will be attached at the base of the lamp. The heat generated from the lamp will drive the scent balls that are housed in 4 different chambers to emit a variety of scent. The aim of Cumulus lamp is to serve as a passive solution to combat stress.
Overview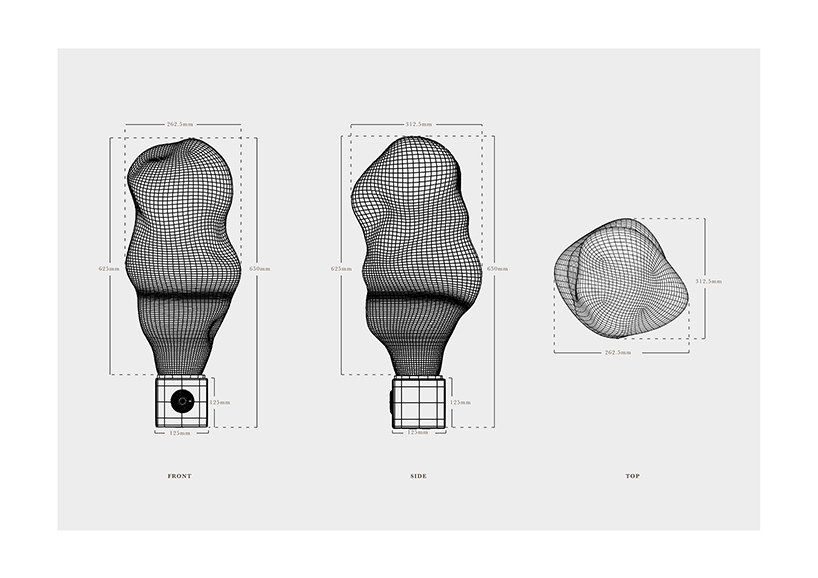 Dimension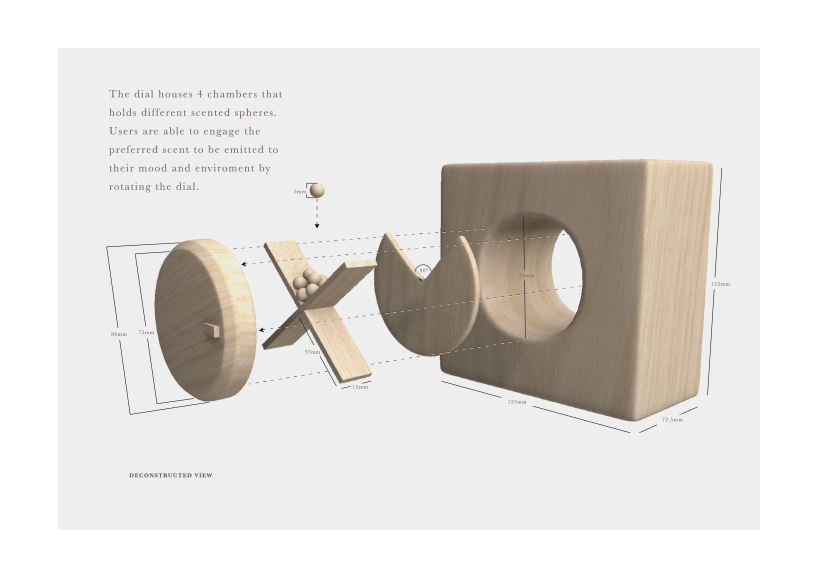 Deconstructed view of mechanise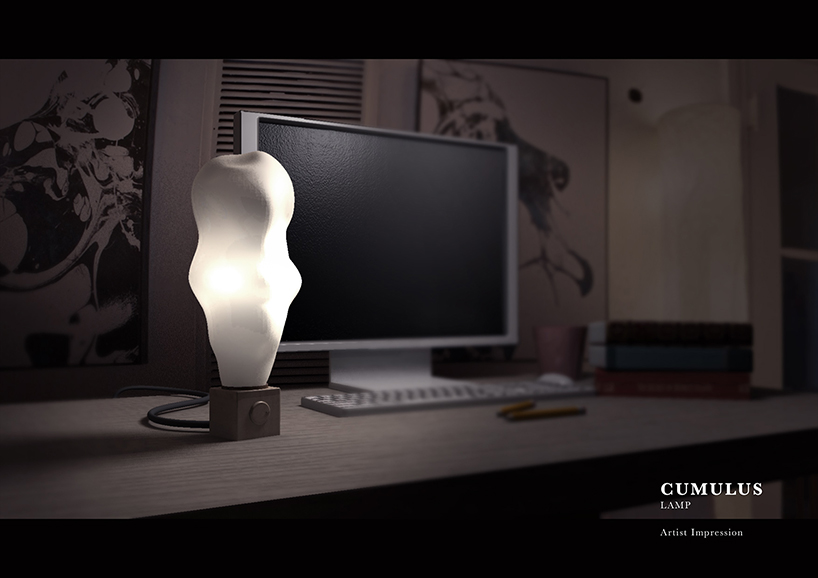 Artist Impression
shortlisted entries (201)