cure by chung-lin lin from taiwan
designer's own words:
Music could cure the pain of the soul. According to this thought, I made the "cure" with the capsule shape. There is a transparent cap on the top, and the tilt speaker unit with LED ring at the bottom. It will make sounds by reflecting. Using the touch sensors to control the power and volume adjustment.
I wish the "cure" could help people enjoy the music, and forget the unhappiness of life.
cure 01
sounds reflection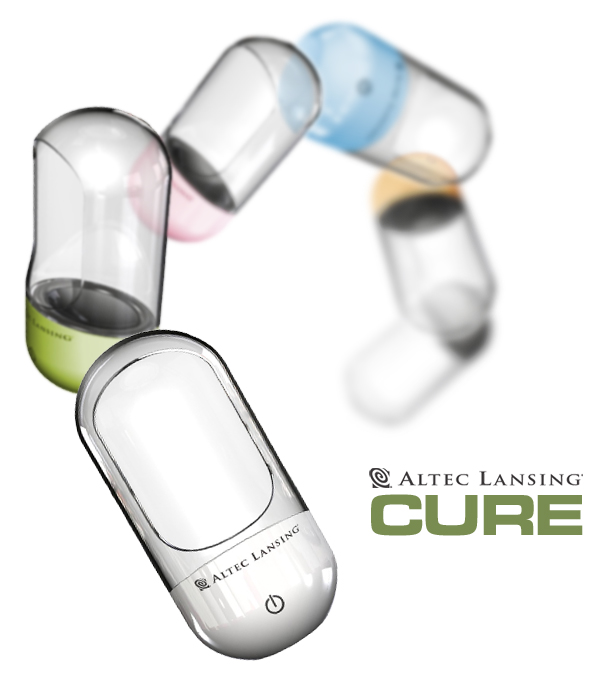 colors