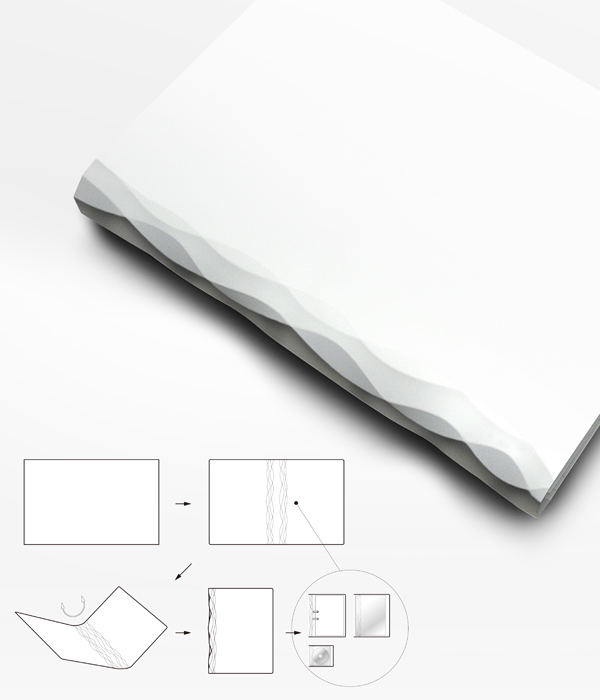 curvaceous folder by Shuhei Senda from japan
designer's own words:
This folder functions by artisan cuts . They produce a new quality this item .
By craftsman's techniques , it functions intelligently and exists beautifully than usual .
A small part makes a big diffelent , that is the intelligent hand , this design expresses .
This folder is applicable to document , CD and photo folder as a home accessory .
document folder (for A4) : 230x315x45mm , CD case :135x150x30mm .
Material : PVC foam sheet ( bendy plastic sheet ) .
curvaceous folder (design)
curvaceous folder (appearance)
curvaceous folder (other size)
shortlisted entries (153)