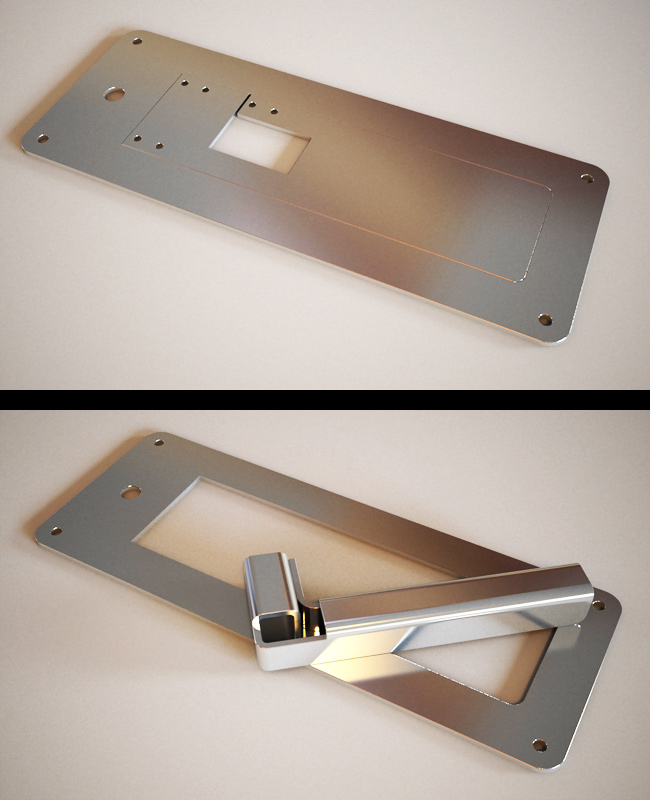 cut&fold by luís porém from portugal
designer's own words:
This project is made from a rectangular metal sheet, cut by laser and then folded. From this piece the handle and the mirror are made, without wasting material in the door handle production.
The part that is cut and then folded is for the lever handle. The other is for making the mirror. This last piece works also as a frame that show's inside the door material and is finished.
cut&fold door handle 01
cut&fold door handle 02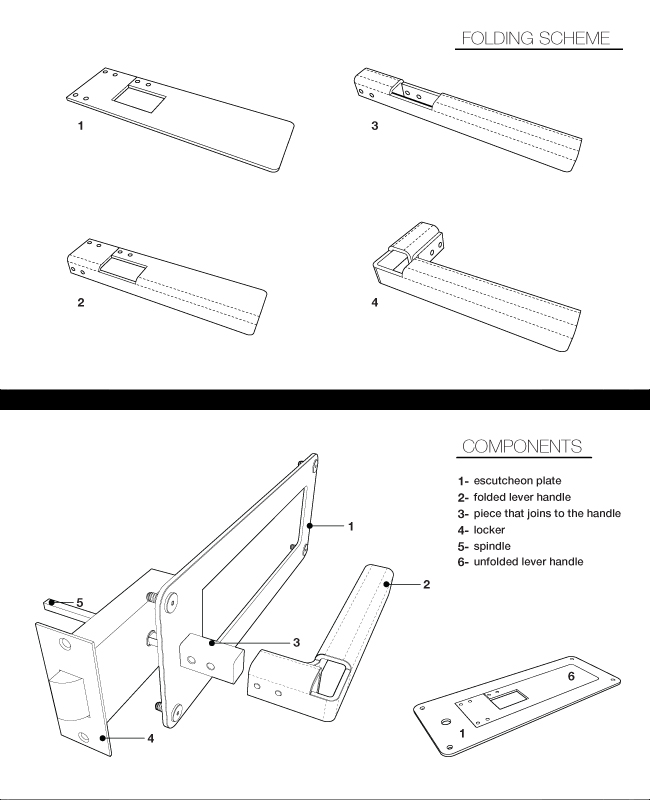 cut&fold door handle 03
shortlisted entries (4082)