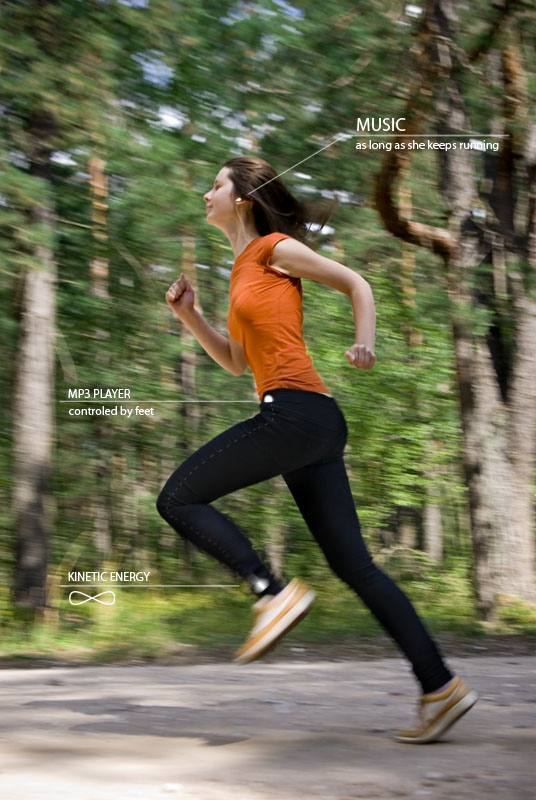 dancepants by inesa malafej from lithuania
designer's own words:
it is a 100% interactive way to feel the value of energy on your own . During the movement of feet, kinetic energy is collected to play music. The inverse dynamism of "Dancepants" motivates you to move your feet in order to hear your beloved music. And as long as you keep running or dancing you can be sure you won't run out of battery.
music
dancepants
music-player
shortlisted entries (1588)