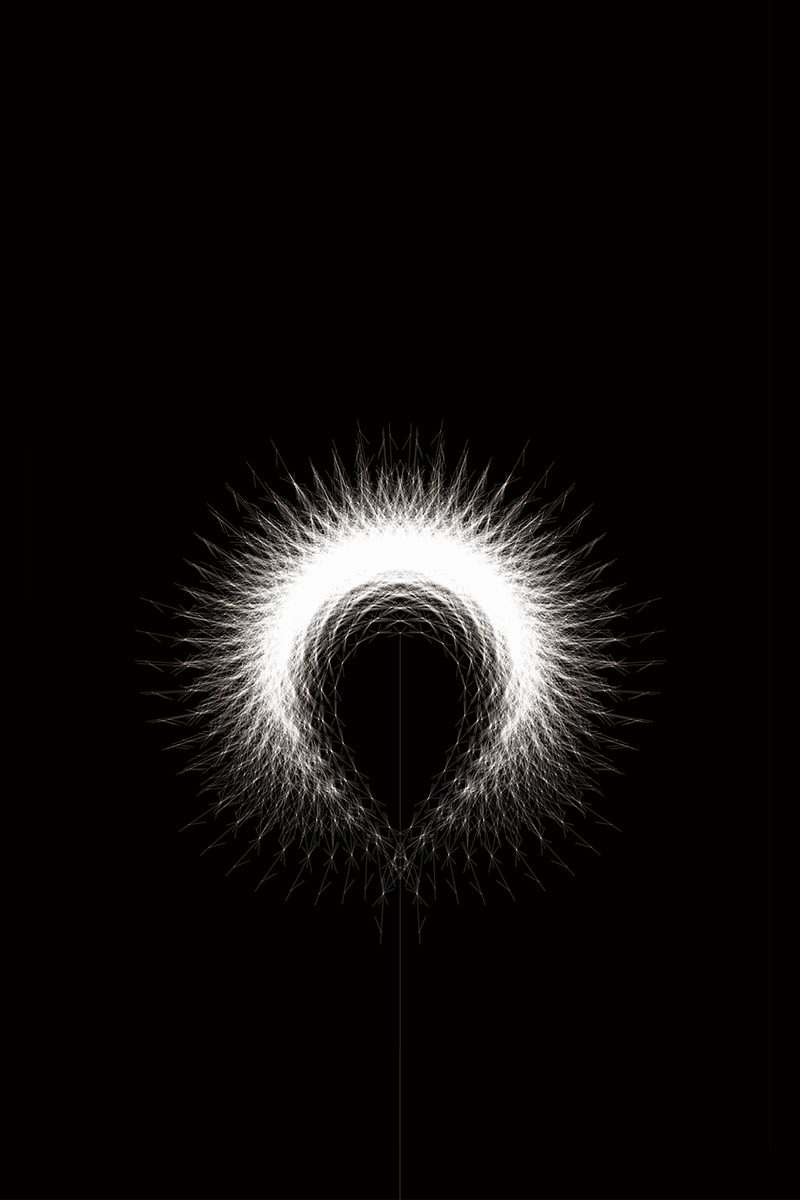 dandelion morphology by Scottie Huang from taiwan
designer's own words:
Dandelion morphology is a computer generative visual flower, apply the algorithmic design inspired from the plant morphogenesis. The flower consisted by thousands of lines by self-generative logic, expressing the abstract graphic with natural power. This graphic design is also want to make people feel the natural artificial beauty from biologically inspiration.
Related webpage: https://sites.google.com/site/scottiehuang0107/projects/the-dandelion