david krings by David Krings from germany
designer's own words:
"Prunk" casted porcelain With cutting the casting mold out of an plaster block I skip the process of building a mother/ original mold. This technique enables me to create structures, patterns and constructions, that would not be possible with an traditional production method. I don`t use decoration as something that i attach to a vase or a a cup in order to make it more beautiful, I build the vase out of it, i use decoration as construction. I build object from patterns and structures and radicalize the ornament. With this method, we are able to produce the most contemporary porcelain objects and product, connecting the stylistic elements of classical porcelain with the technical possibilities of our time.
DavidKrings_Prunk_1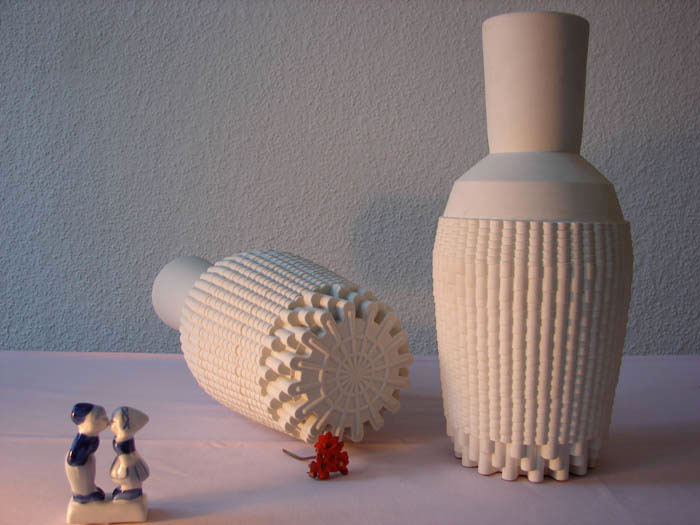 DavidKrings_Prunk_2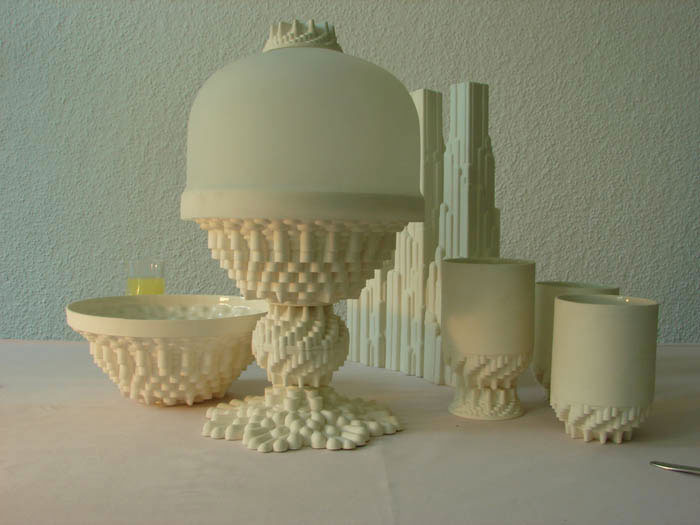 DavidKrings_Prunk_3