deadbook by Miss Amornsri Anutrakulchai, Miss Muthita Torteeka from thailand
designer's own words:
Deadbook is an online social network that use a fascinating of customize character to encourage young people interest in planning death.
Deadbook includes 3 phases of interaction : 1st phase is designe character and funeral 2nd phase is helping to manage real funeral and make it small by moving to the virtual world. 3rd phase is curing period ,Families and firends feel like thier loved one remain with them.
No need to use any environmental material, this project needs only server database and good programmer.
DB-Problems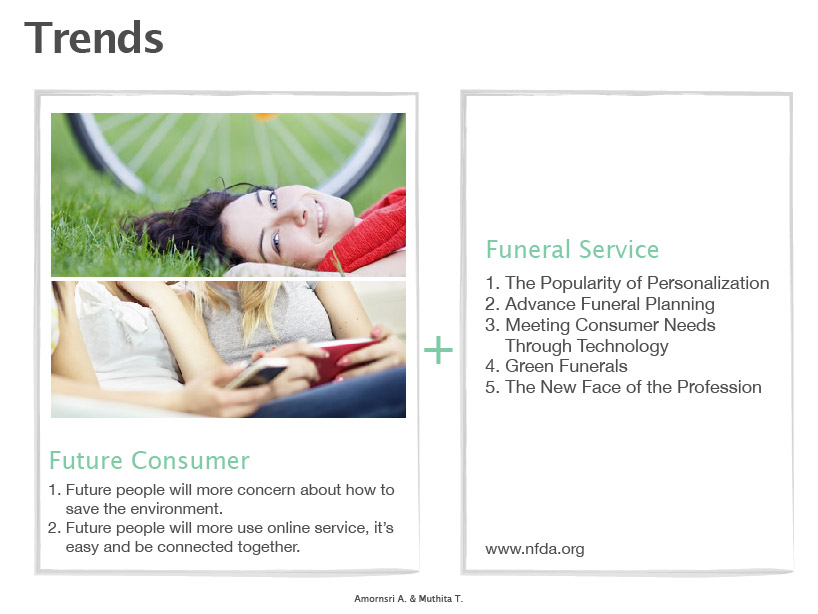 DB-Trends[jwplayer config="mplayer" width="818px" height="600px" file="https://static.designboom.com/wp-content/compsub/373118/2013-04-16/video_1_1366143038_ac22d0fe89f83c47fbad6373af7af35b.FLV" html5_file="https://static.designboom.com/wp-content/compsub/373118/2013-04-16/video_1_1366143038_ac22d0fe89f83c47fbad6373af7af35b.FLV" download_file="https://static.designboom.com/wp-content/compsub/373118/2013-04-16/video_1_1366143038_ac22d0fe89f83c47fbad6373af7af35b.FLV"]video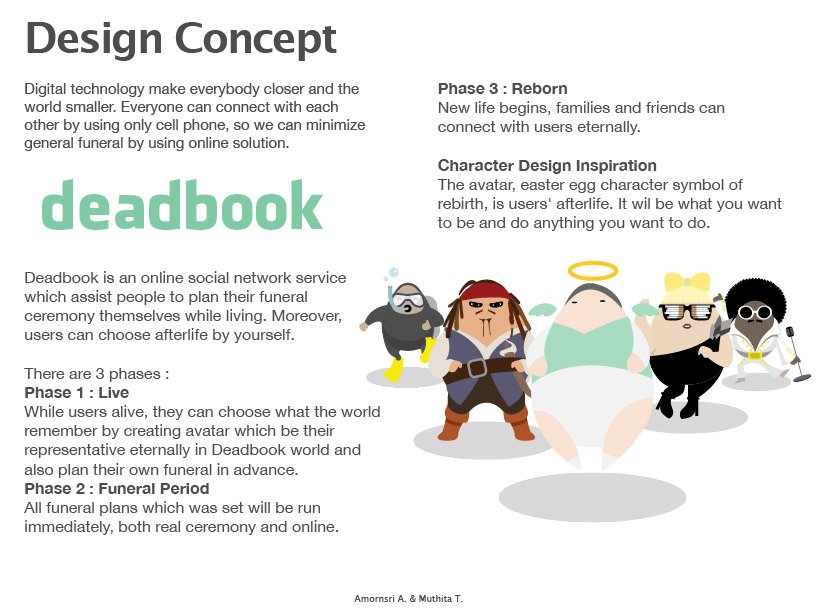 DB-Design concept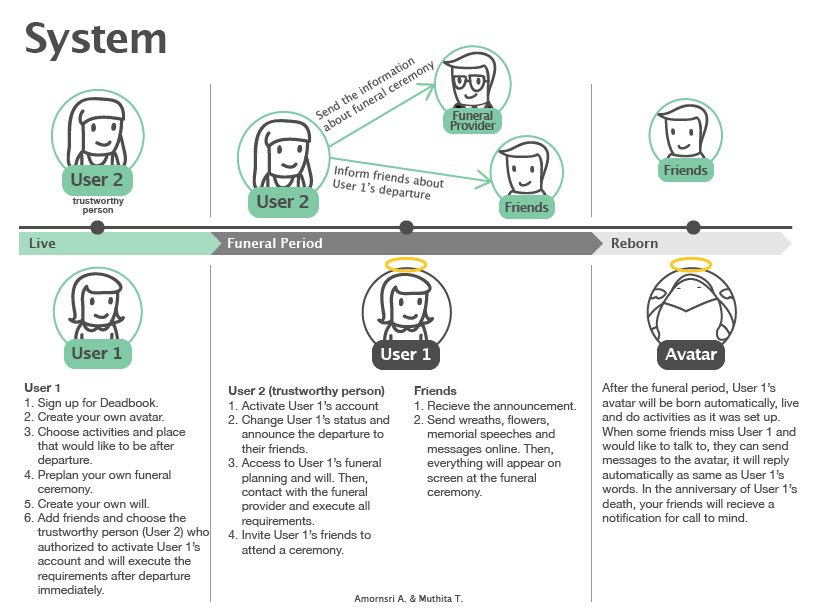 DB-System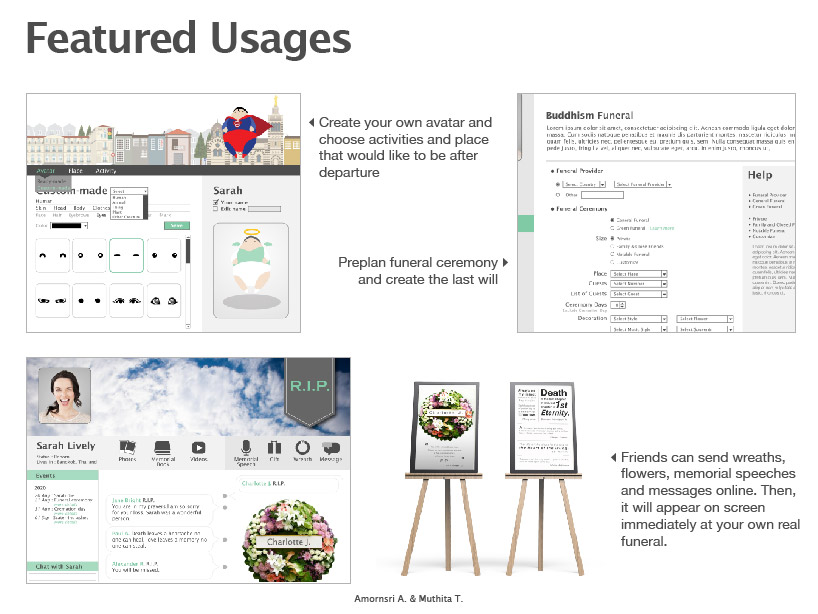 DB-Featured usages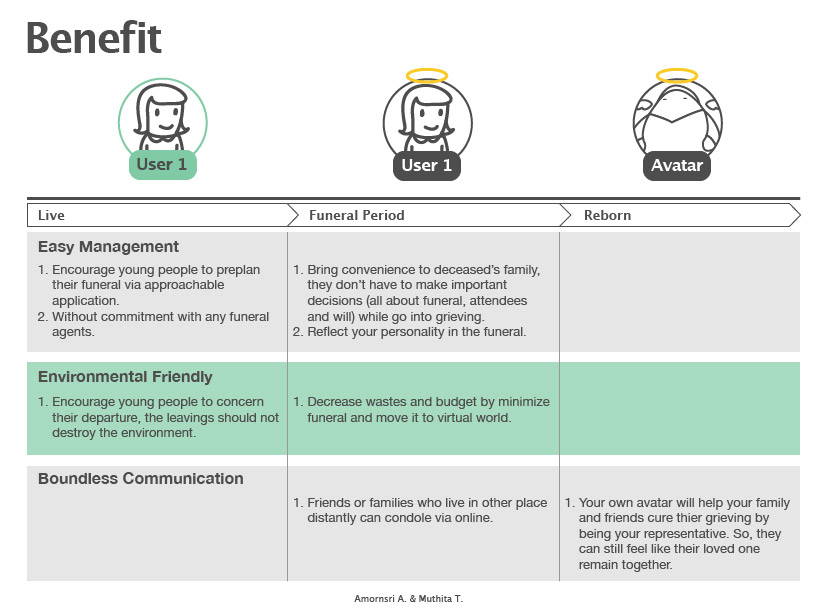 DB-Benefit