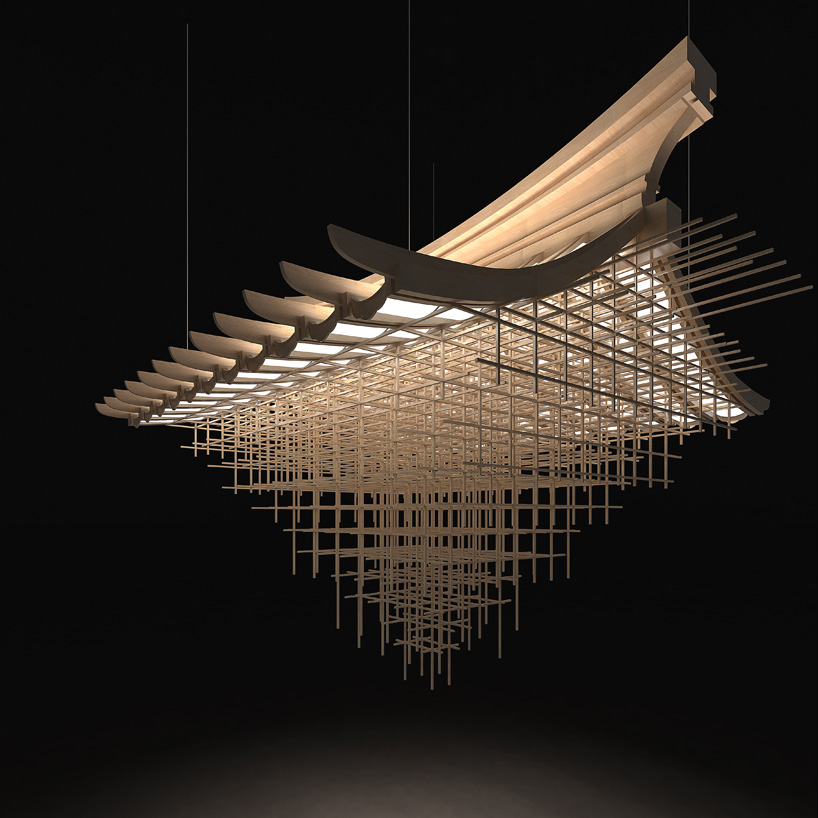 Disappearing Great Roof by wangshixue from korea
designer's own words:
Disappearing Great Roof
Inspired by the "Great Roof" in traditional oriental architecture, I used OLED technique for this lamp design to combine tradition with modern. My intention with such design is to bring sensation of ancient architecture to lamp users and arouse their reflection and recollection. A variety of OLED lights are used to build different lamp models, which could be reassembled based on space needs. The OLED lights are arranged in the shape of surface tile, and the bottom of the "Great Roof" is composed of thin wood sticks weaved together. Such weaving structure takes with it a sense of incompleteness and disappearance, which serves to raise the lamp user's awareness of the vanishing architectural and cultural tradition.
Chandelier perspective-1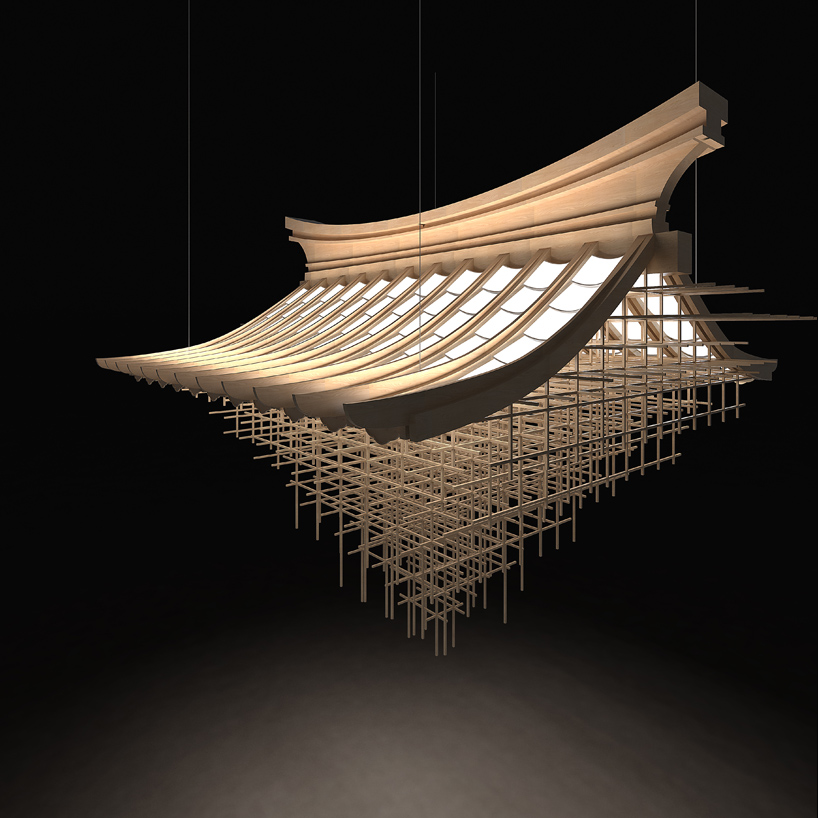 Chandelier perspective-2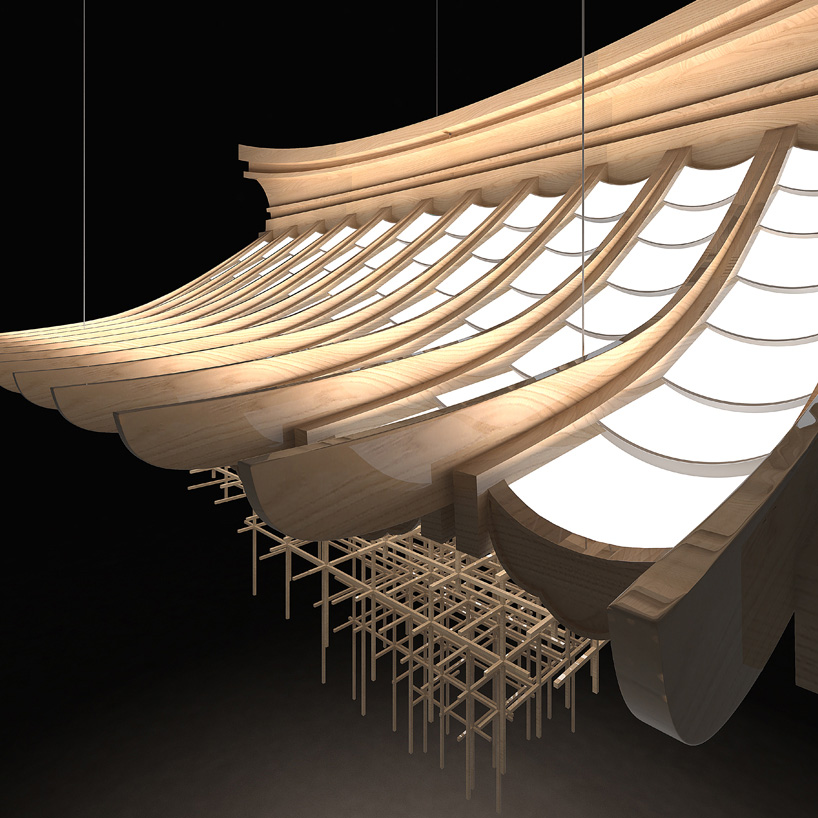 Chandelier detail diagram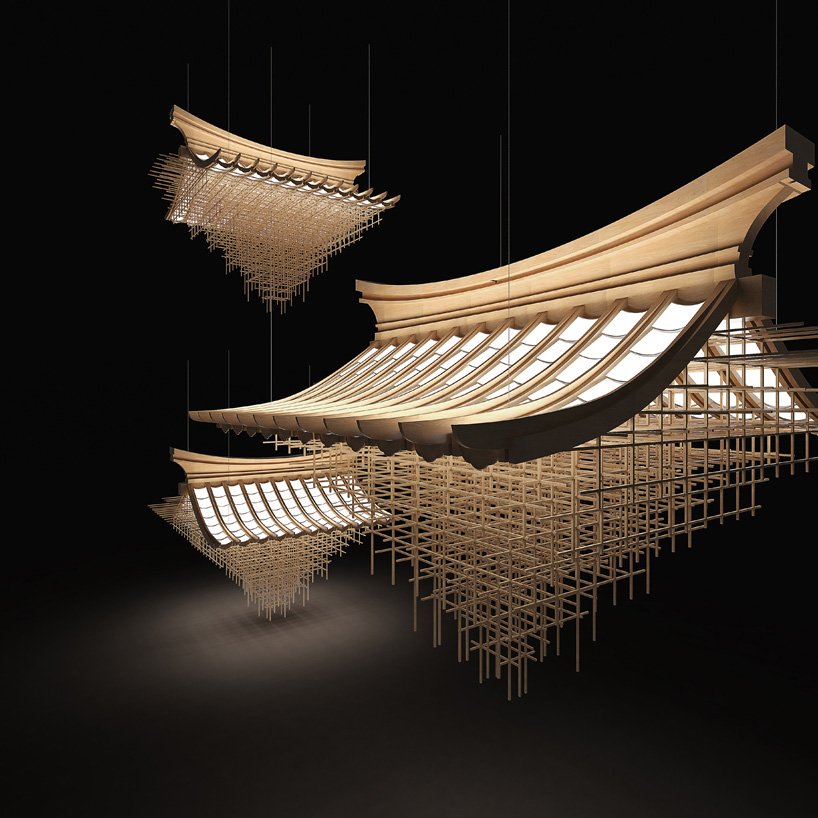 Combination diagram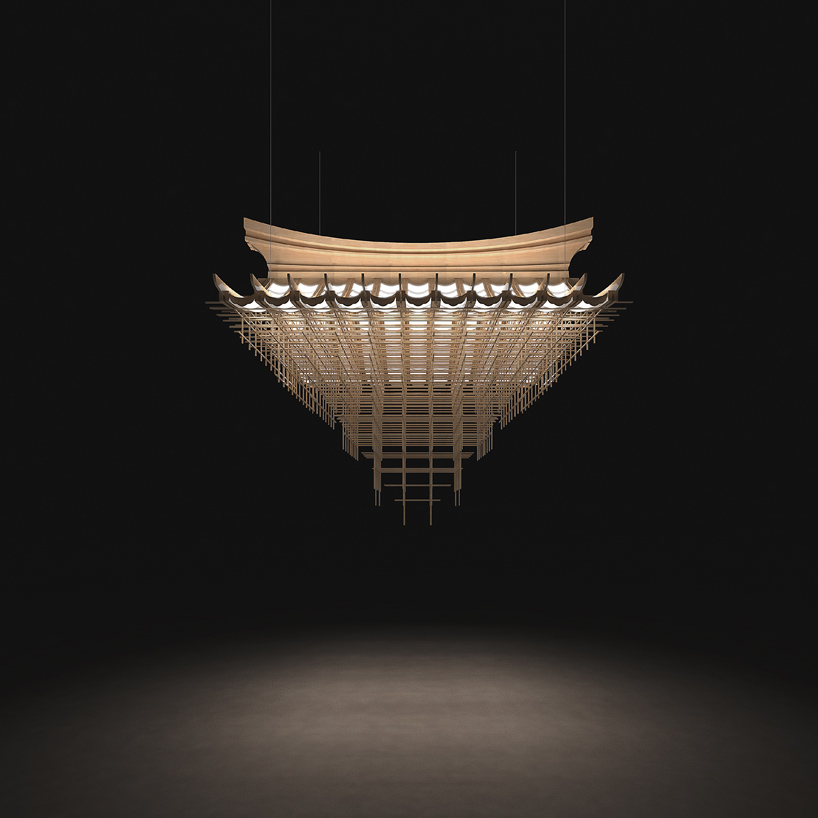 Elevation view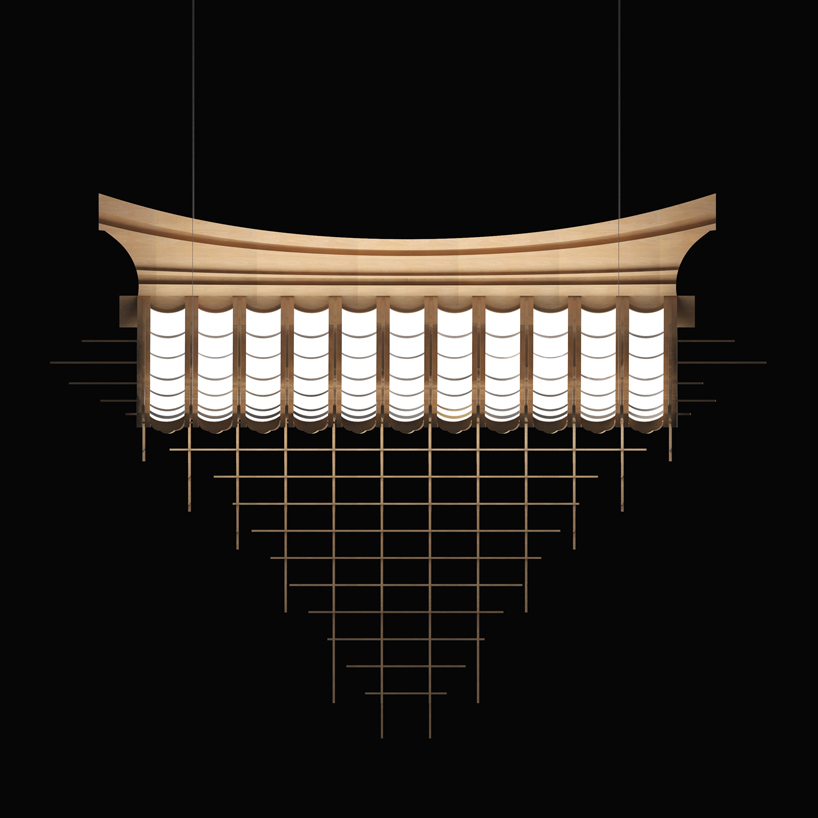 Facade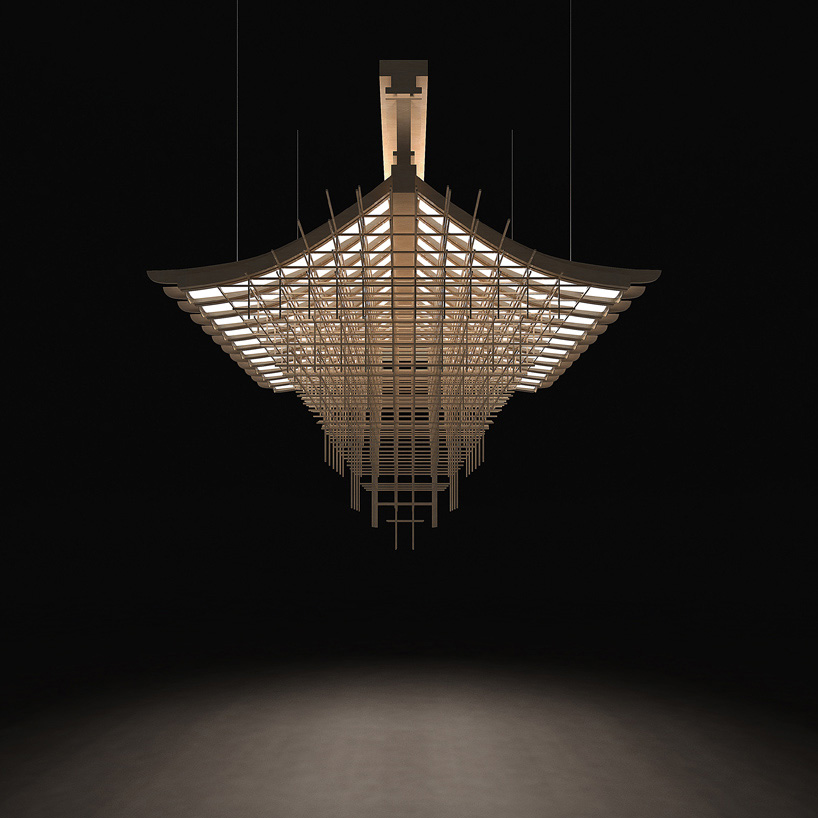 Side elevation perspective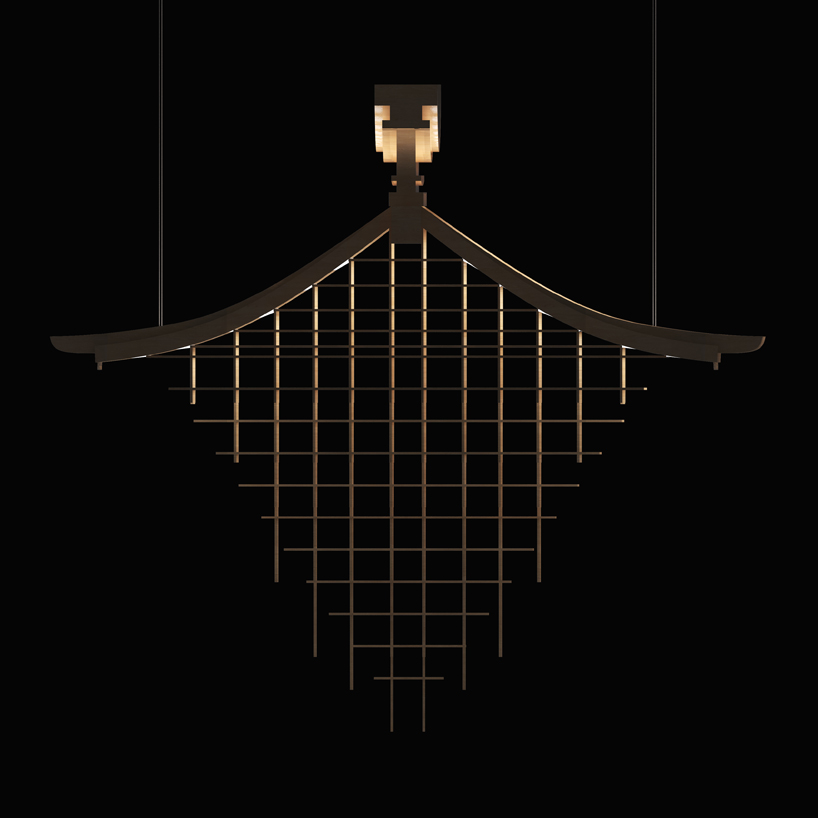 Side elevation
shortlisted entries (186)