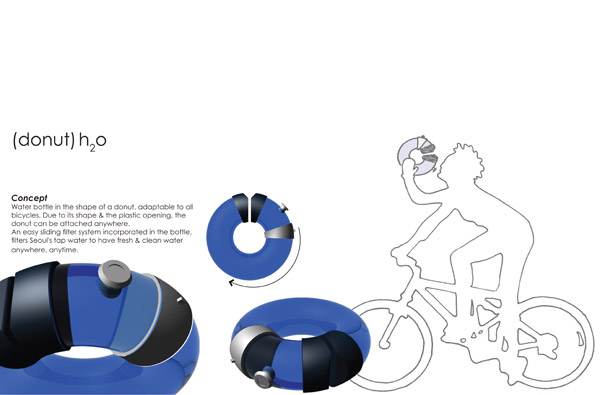 (donut)h2o by niloufar esfandiary from switzerland
designer's own words:
Water bottle in the shape of a donut, adaptable to all bicycles. Due to its shape and the plastic opening, the donut can be attached anywhere. An easy sliding filter system incorporated in the bottle, filters Seoul's tap water to have fresh and clean water anytime, anywhere.
concept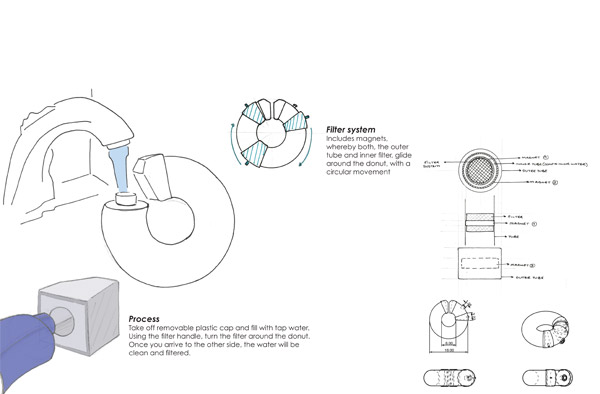 process & filter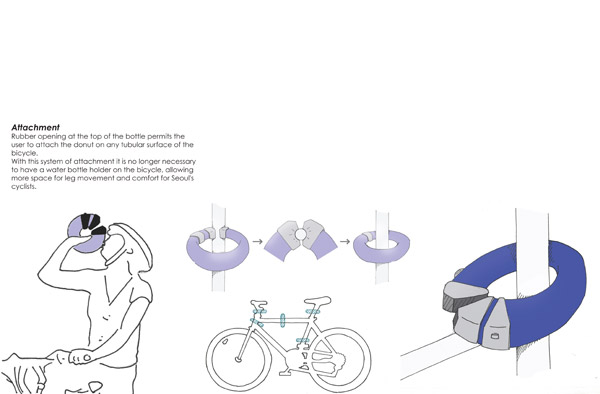 attachment
shortlisted entries (193)