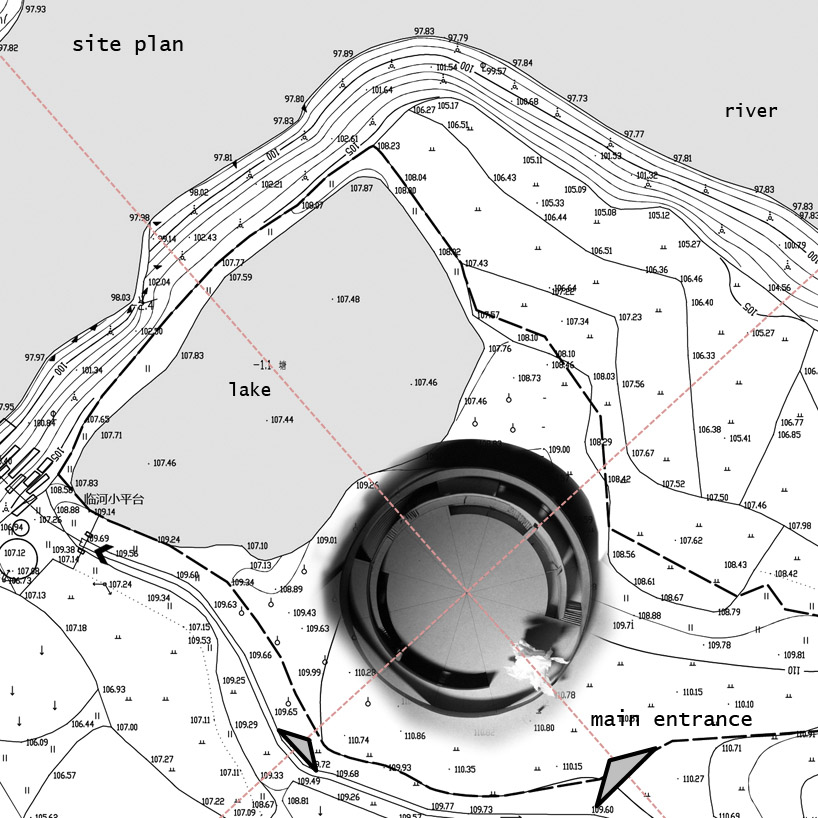 Door by cui min from china
designer's own words:
Concept
Life is a circle, we came from nature, and we finally got back to nature, that is my design concept. I design a house, that we can not only mourn for our love, but also reflect the meaning of our life.
The place is defined by two walls, the outer wall have four large arch gates, two of them are entrance and exit, the other two are doors to nature---water and forest. The inner wall, which seems standing on the water, defines the square. Under the water, there is skylight that illuminates the basement area.
When we come to the main entrance, we will be attracted by a tree in the courtyard, which symbolizes life. We easily reach the courtyard, however, we find several gates, one is to the waterfront stage, others are to the space for memory between two walls. These gates means lot of choices we met during our life. Stairs embedded in inner wall, on the higher level we can see the view of nature, again, we back to the courtyard. When we get through the central door, we cannot enjoy the whole lake, our sight is blocked the outer wall, however, when we sit down, we can see the whole view of nature, the lake, the river and the mountain. That's the climax of the space.
Between two walls, we also find a way to the basement. Basement is supported by the rhythmic cantilever structure. On the wall, there will be panorama painting that describes the meaning of life. The light from skylight and water moves on the wall.
siteplan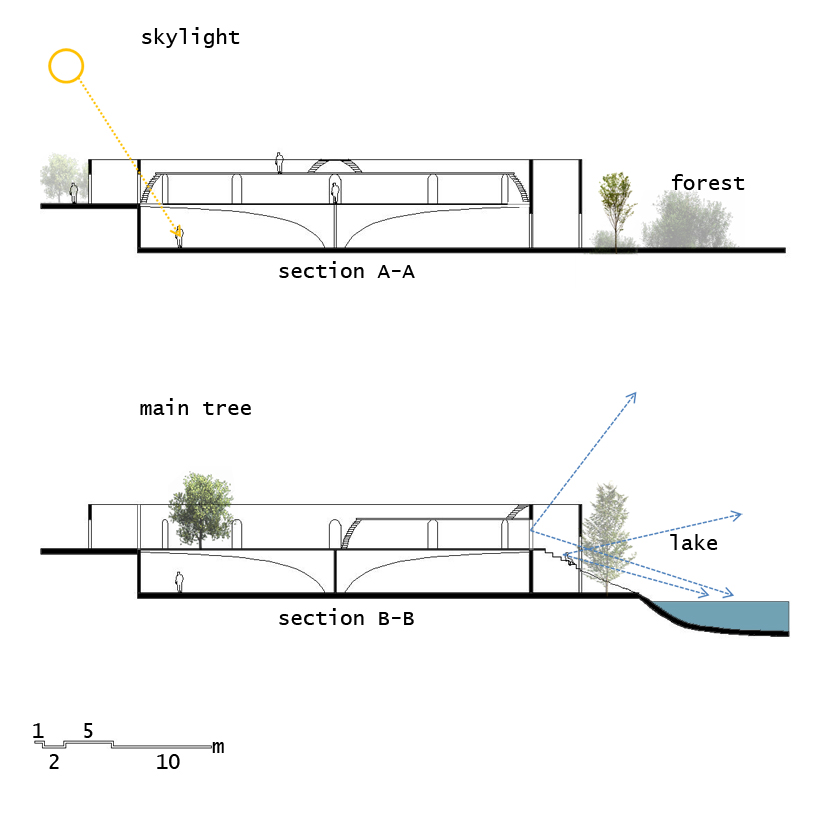 section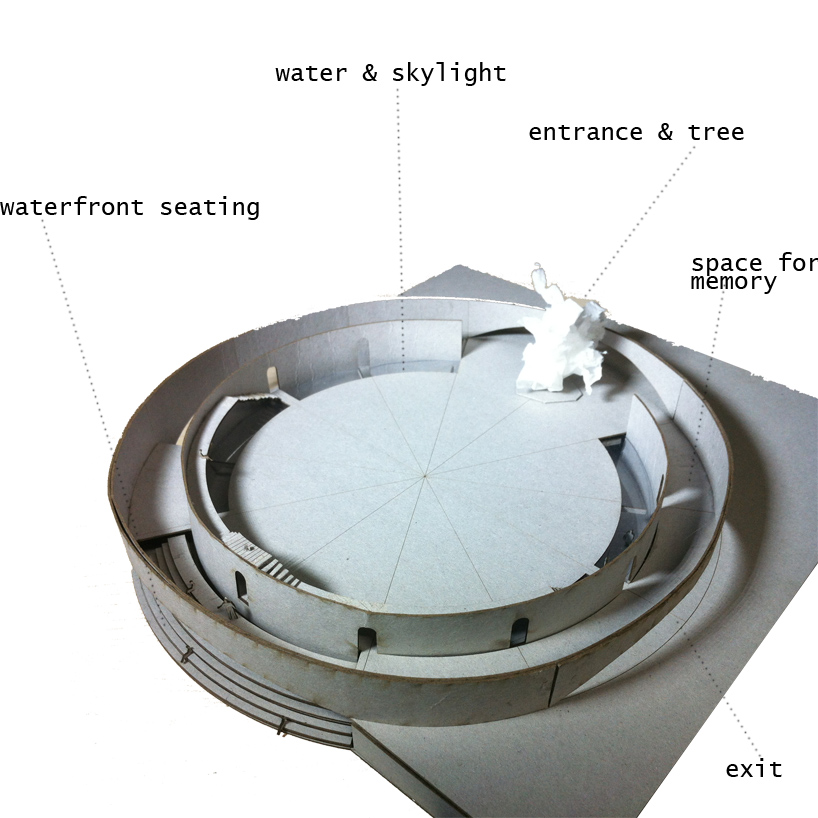 birdeye indication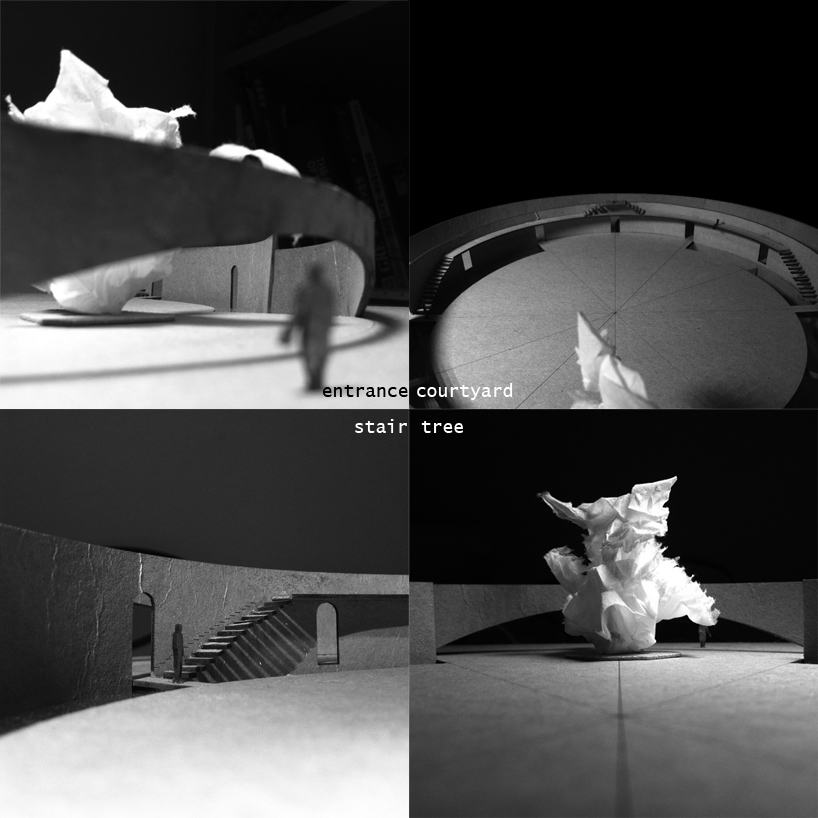 entrance & courtyard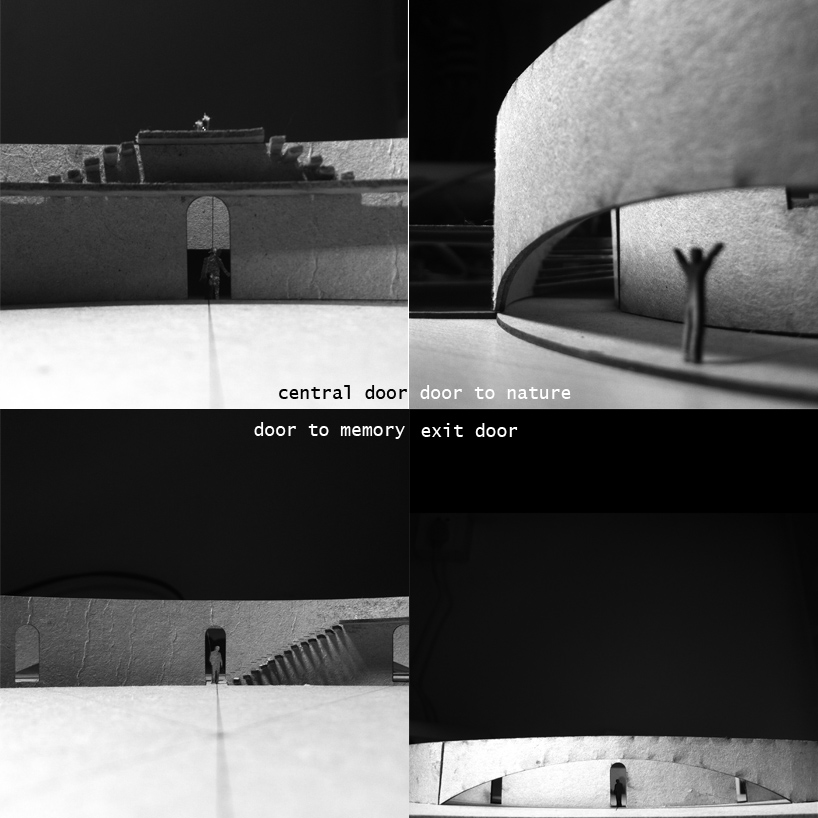 door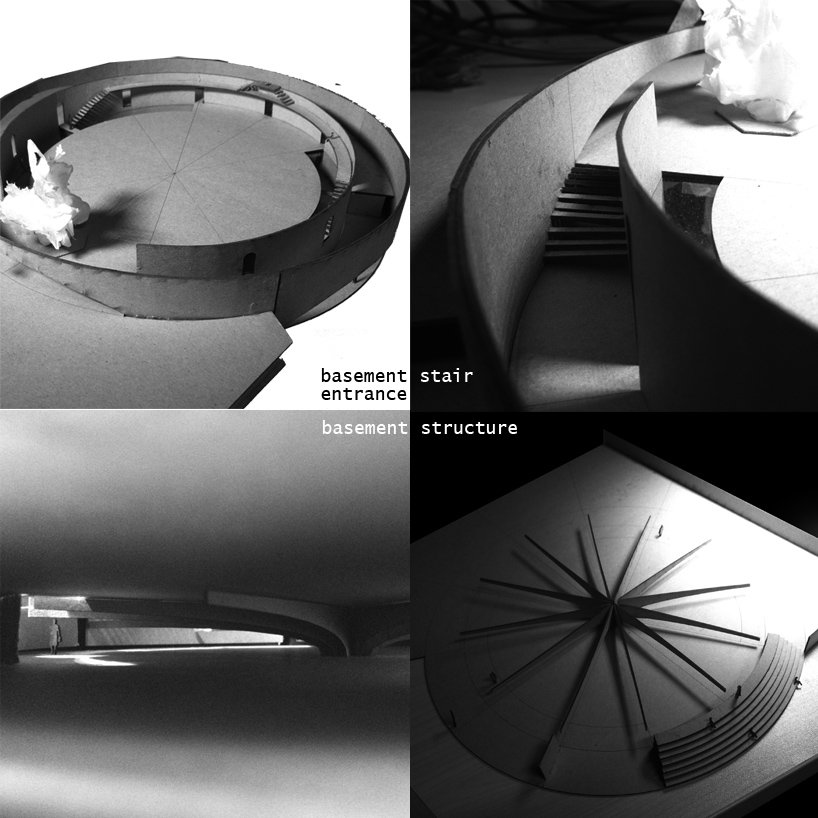 panorama painting basement
shortlisted entries (102)