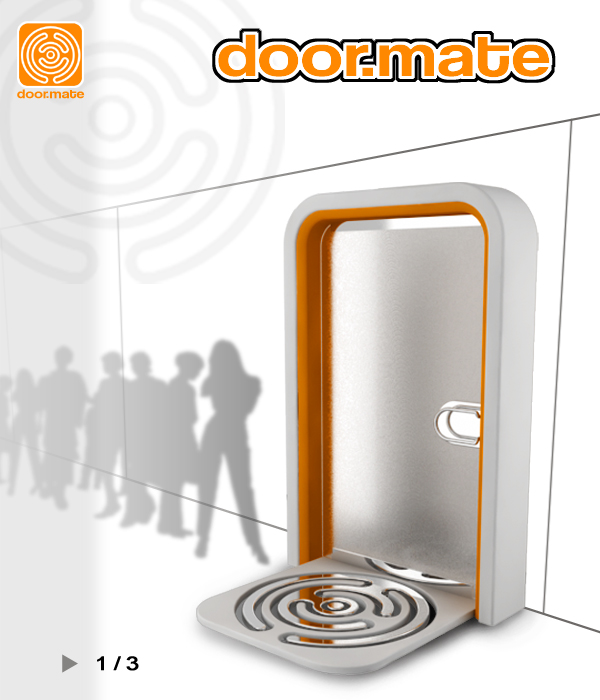 door.mate by Wen Lee from taiwan
designer's own words:
1.We have doormat in front of the door to prevent the dust bring into our house. Actually, it's very pesky. We need to clean the dust under the doormat all the time. So, in my concept, I designed some brocade ground in front of the door. And those brocade ground have some alveole in it. The dust will fall down through the alveole and wash away by water.
2.Those brocade ground all have unique iconicity means cycle. We also can chose those icon when build it.
3.When we standing on the icon, "door.mate" will know which family member stand on it by our weight, and open the door.
4.At last, "door.mate" have two blowoff hole on the doorframe , it's will release will negative ion can let you feel fresh and better.
preface
anti-dust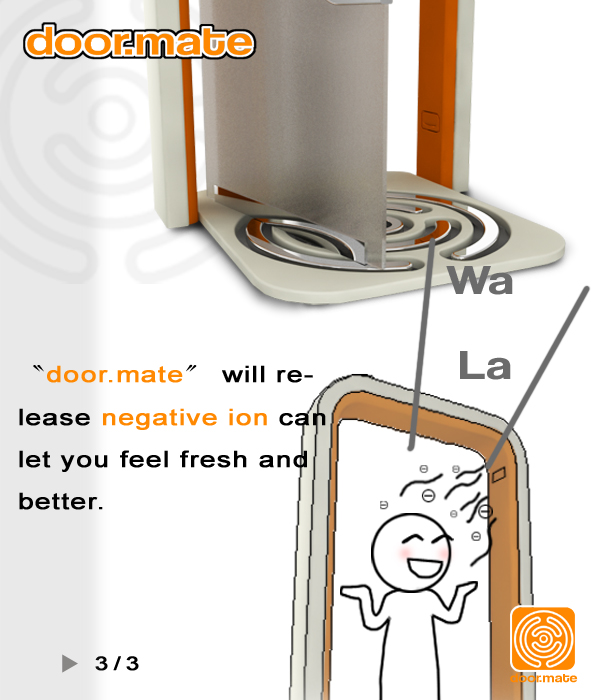 release negative ion
shortlisted entries (151)