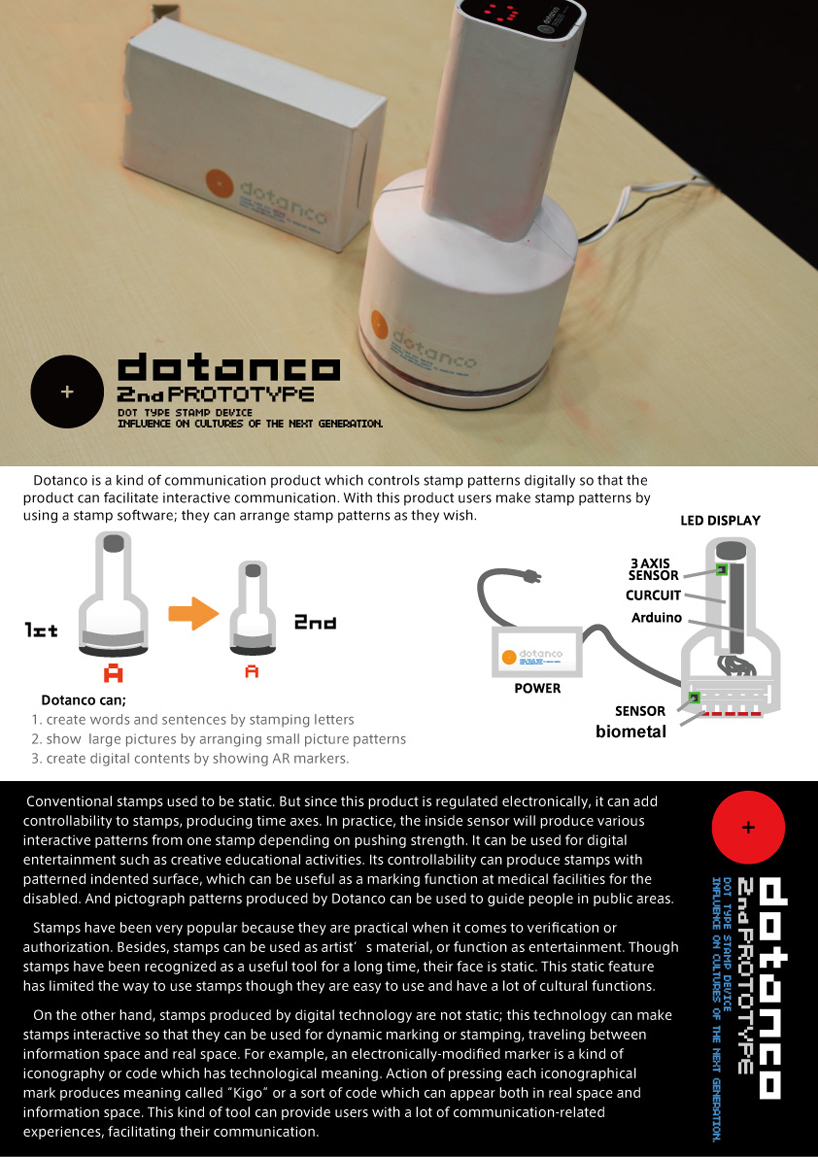 dotanco 2nd model by Hirokazu Kawana from japan
designer's own words:
Dotanco is a kind of communication product which controls stamp patterns digitally so that the
product can facilitate interactive communication. With this product users make stamp patterns by
using a stamp software; they can arrange stamp patterns as they wish.
In this project an electronically controlled pattern changing ink stamp device "dotanco" is proposed. "dotanco" changes its stamp pattern through the use of software. When the user inputs data through a GUI, the stamp pattern of the stamp device changes by computerized control, and can change from one pattern to the next. Until now, stamp faces were static, and the patterns of stamps did not change. The proposed "Dotanco" in this project allows users to output different stamp patterns of their choice repeatedly. The mobility of stamps also allow users to stamp in places of their choice. In this project, a stamp was used as a motif for the development of the device and software. By being able to control the stamp pattern through computerized control, a time axis was added to the stamp, making it possible to augment the once static stamp, adding more interactions and making it present more information.
Also, by computerized control of the stamp pattern, AR markers can be created, making it possible for the stamp device to be used as an interface for augmented reality.
About an abstract captions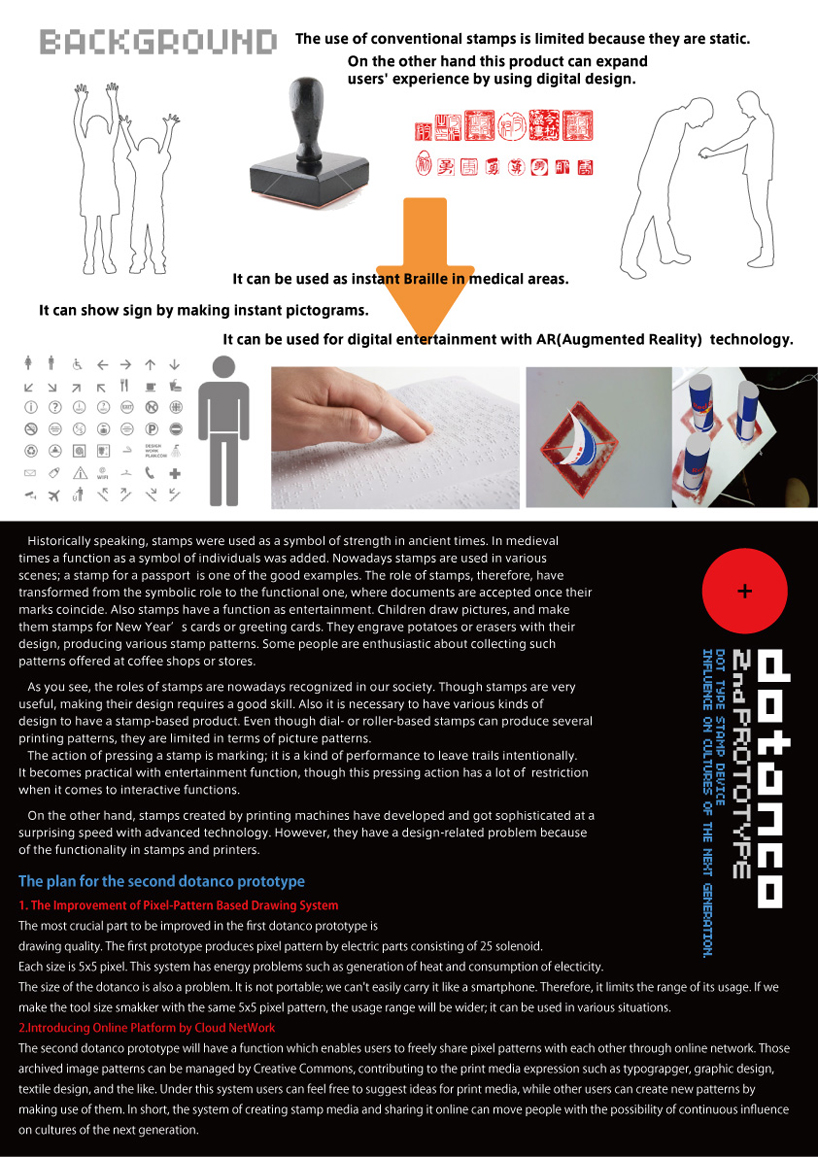 About a background caotiion [jwplayer config="mplayer" width="818px" height="600px" file="https://static.designboom.com/wp-content/compsub/340046/2013-01-01/video_1_1357043577_85d504d1621458cb4b717db8304d7270.mp4″] video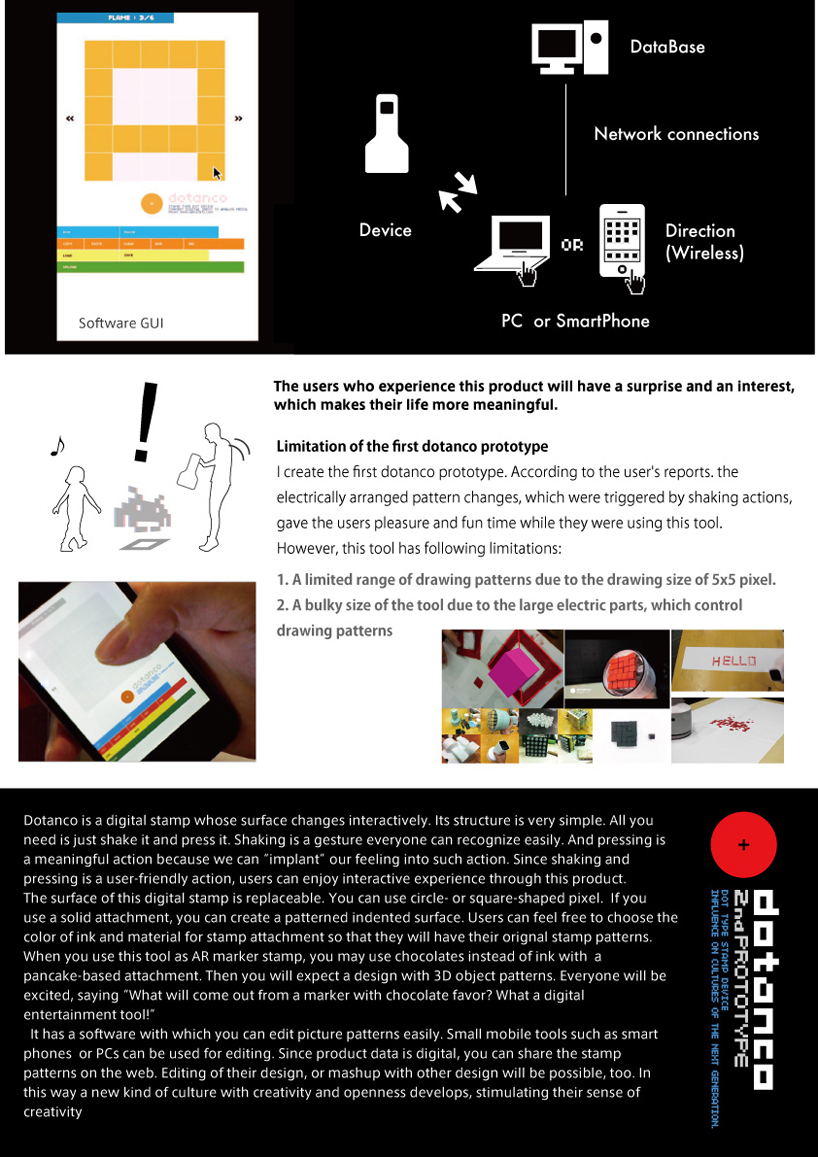 About a system functions.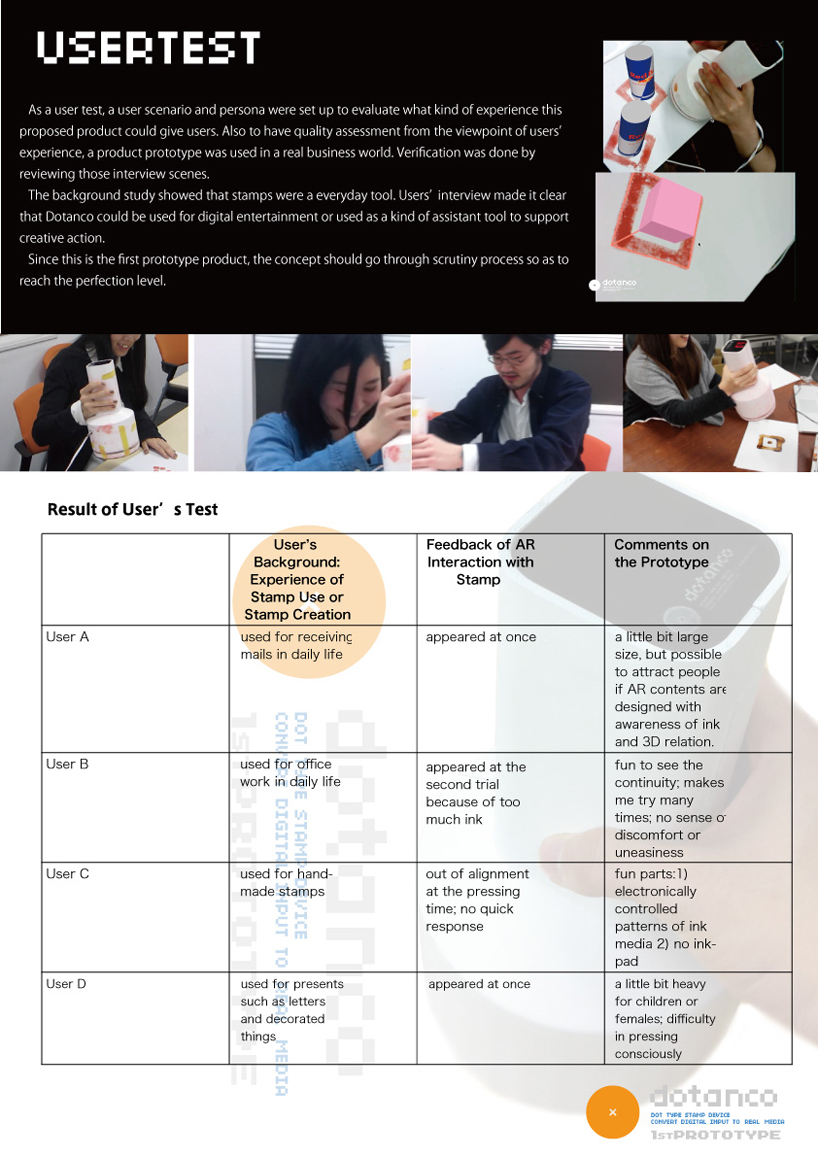 About a usertest data 1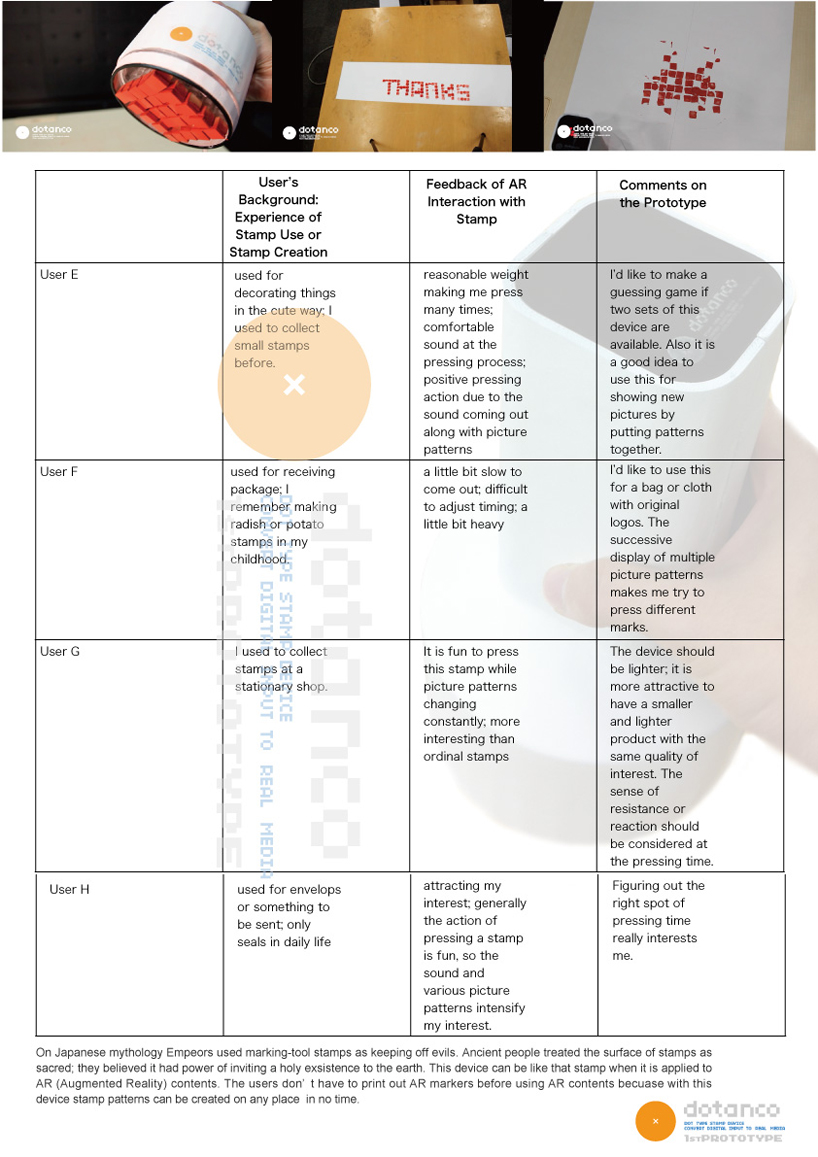 About a usertest data 2
shortlisted entries (156)