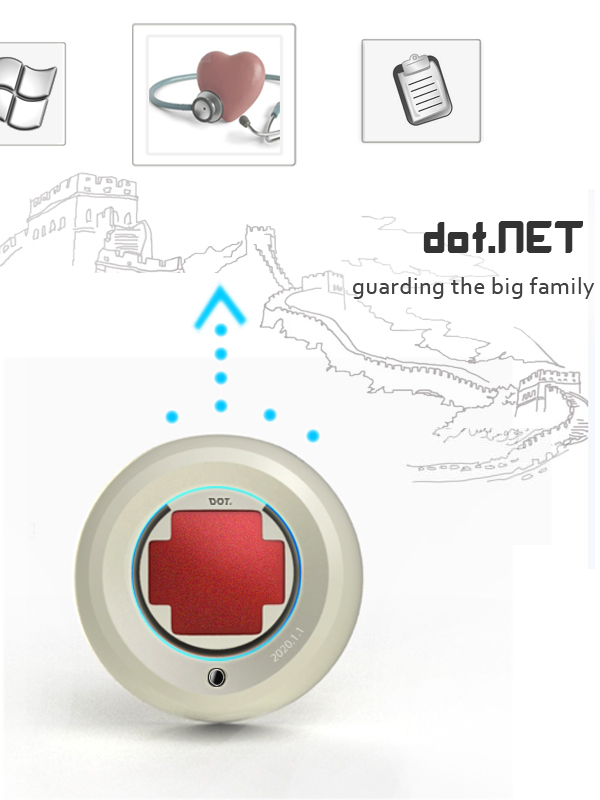 dot.net by yingying zhao from china
designer's own words:
dot.net" is a kind of home health monitor which is not just watching your family health but also predict influenza epidemics to brust out in the city or even in the world (just like SARS). It can help the goverment get the data imediately and take timely measures. It's based on the internet to collect datas of temperature which is an obvious element for epidemics.
With this heaalth care monitor ,checking up your body at home is no longer troublesome.You just need to stand infront of the small product hanging on the wall.It's screen is projected on the wall too.You can also get imformation about epidemic situation and conect with your private doctor to ask for help by using it.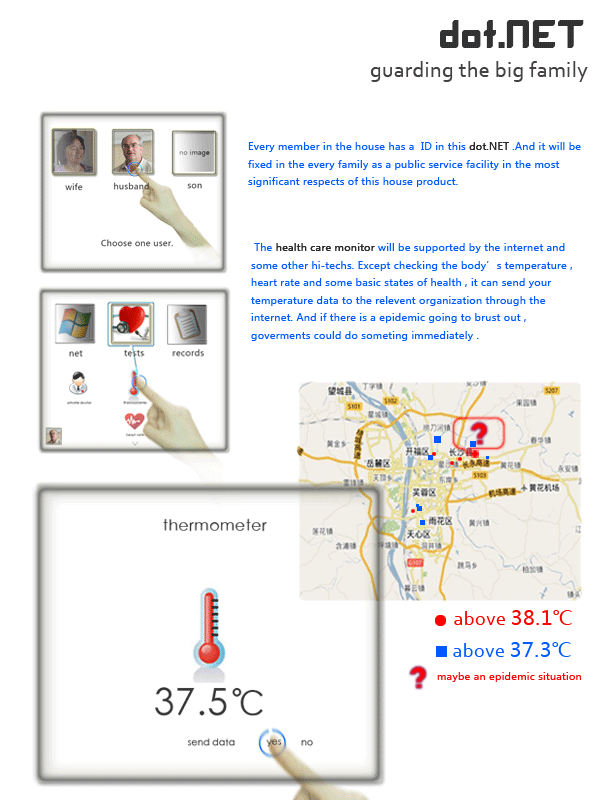 shortlisted entries (101)