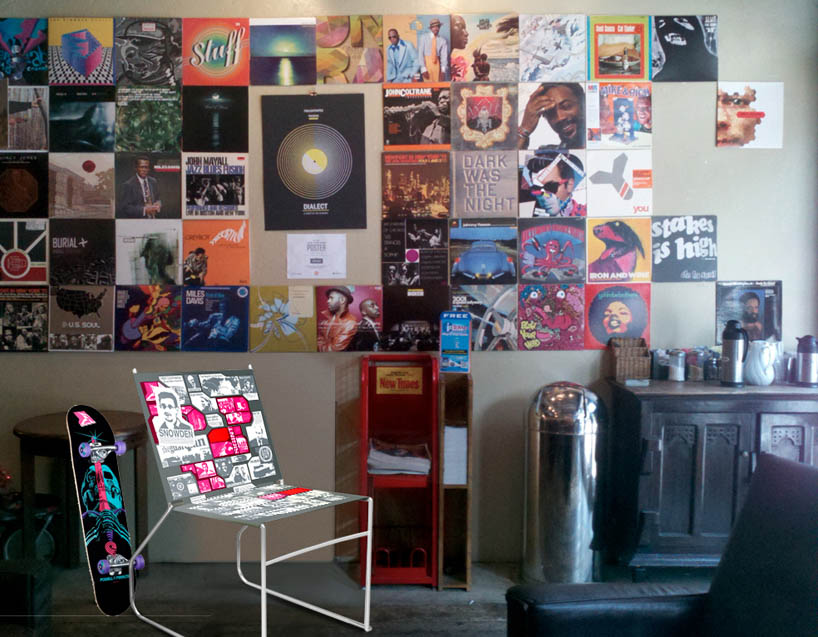 Download Chairs by kiersten muenchinger from usa
designer's own words:
We live in an international game of espionage. Because our daily lives are being tracked and run through algorithms, informing each other about government practices has become a necessity. Being patriotic now includes the subversive exchange of information to catalyze curiosities and maintain the power of the people.
Informed by the dialogue of sticker art and slap tagging, Download Chairs are a new volatile storage medium. They give the populace easily transferable information about how we are being watched and how to maintain our identities in the face of the state.
The upholstery of Download Chairs is a polymer composite similar to the printable adhesive materials used by sticker taggers. The main upholstery is densely layered with bits of information: individual stickers with individual news bytes. Bytes can be peeled off the chair and re-appropriated to a different news vehicle: a laptop, your skateboard, the back of a STOP sign. Getting this information and exchanging it empowers each person who participates, even just by reading the bytes while walking past. They are data-memes that advocate info-transfer. Each time a sticker is taken, it exposes deeper information, smaller news stickers, hidden underneath.
When international developments and leaks occur, Downloads can be easily updated. Peel the base layer of upholstery off of the chromed tubular steel frame, and replace. Patrons can also supplement the news provided by slapping their own statements to the piece on tags they've crafted themselves. Download Chairs reveal the complexity of the secret information that we need to filter in a global community of big data.
Cafe with Download Chair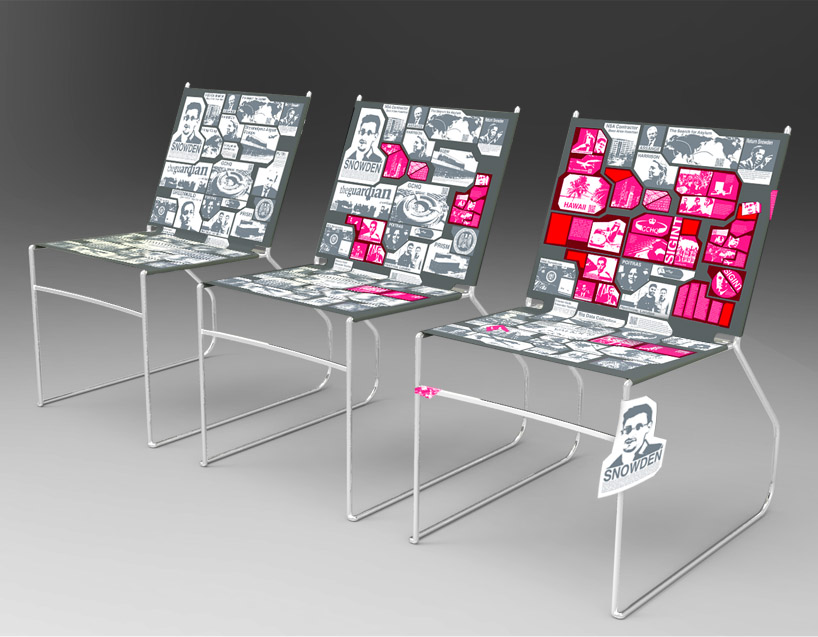 Download Chair Timelapse
[jwplayer config="mplayer" width="818px" height="600px" file="https://static.designboom.com/wp-content/compsub/194329/2013-10-09/video_1_1381295148_597d300d27861be0711dcafa02f40d64.mp4″ html5_file="https://static.designboom.com/wp-content/compsub/194329/2013-10-09/video_1_1381295148_597d300d27861be0711dcafa02f40d64.mp4″ download_file="https://static.designboom.com/wp-content/compsub/194329/2013-10-09/video_1_1381295148_597d300d27861be0711dcafa02f40d64.mp4″]
video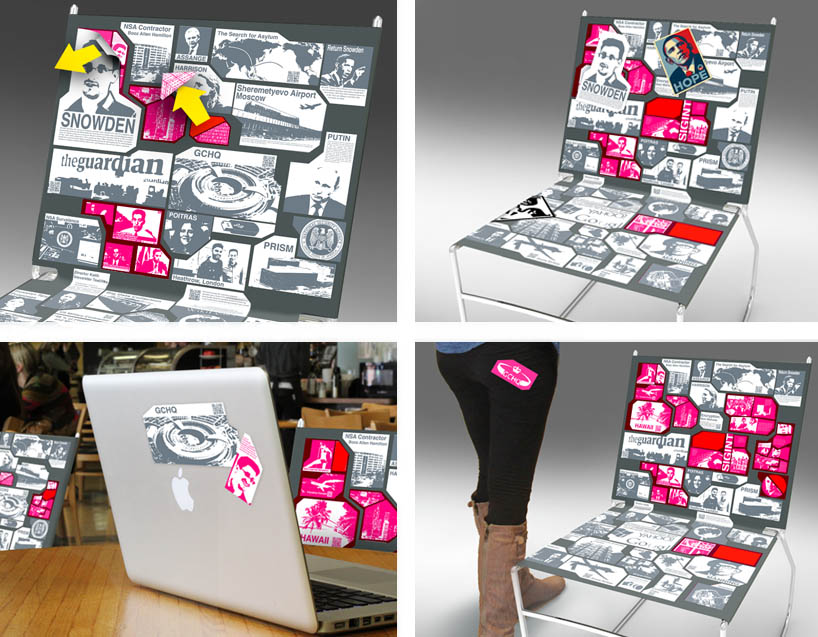 Data Transfer with Download Tags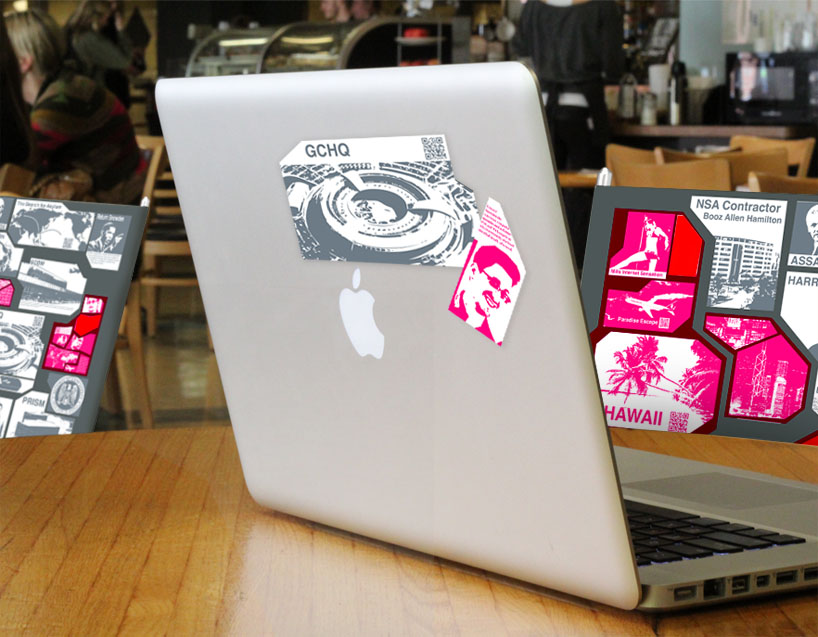 Download Chairs with Laptop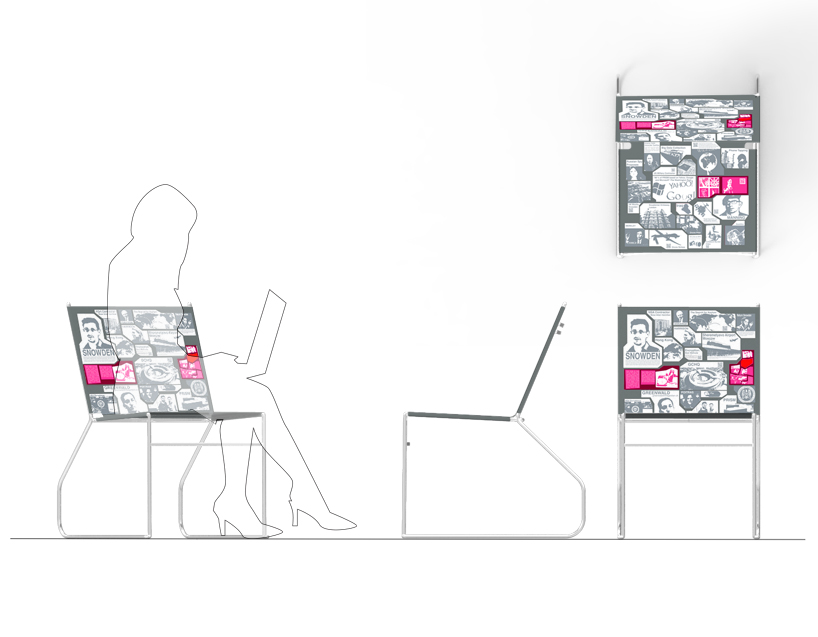 Download Chair Orthographics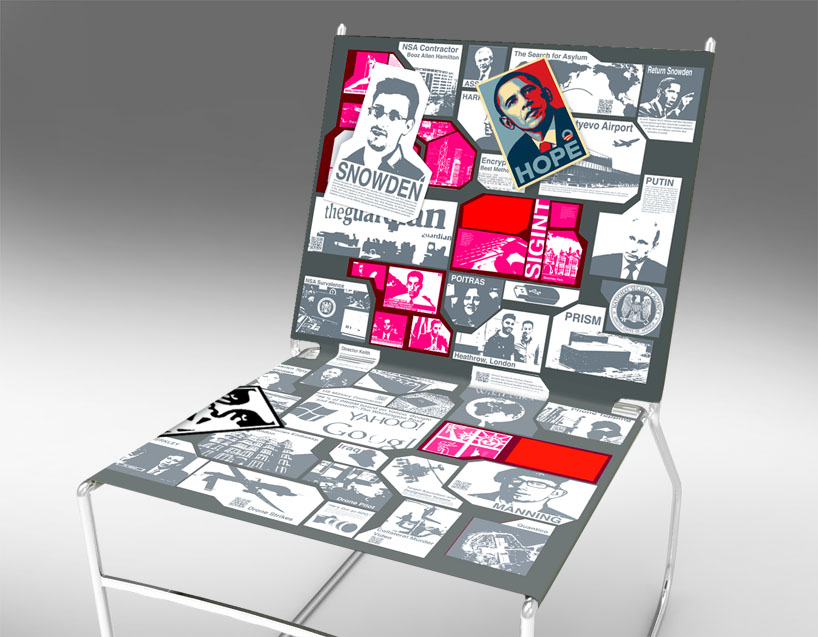 Download Chair with Obama Slap Tag
shortlisted entries (200)