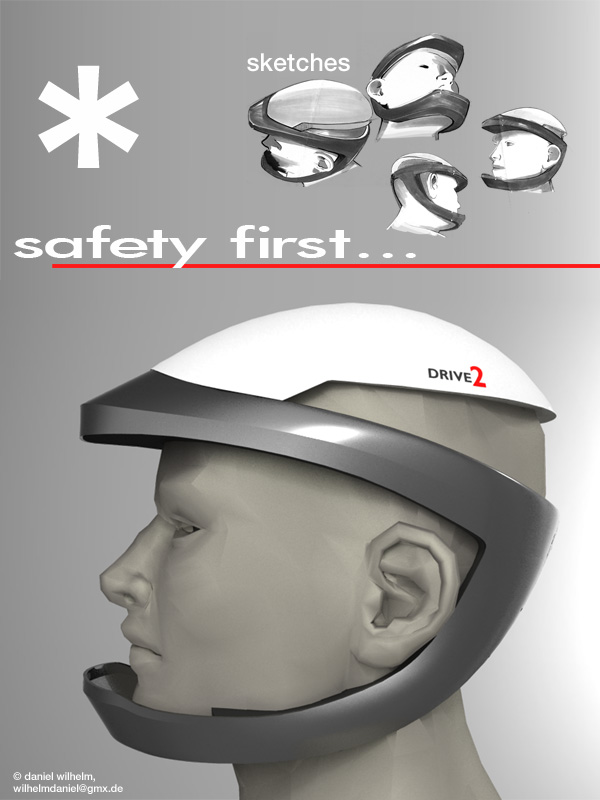 drive2 by Daniel Wilhelm from germany
designer's own words:
the bicycle helmet "Drive2" is an evolution of the standard helmet, he protect the head and the chin(which are the most endangered areas).
Thru the design and the new gel-cushion (black), that adapt to the head shape, you don't need no belts.
The hinge allows to split the helmet in the back. The design of the "Drive2" is inspired by the shape of a golf-cap. This design dissolve
the present helmet-structure, without lossing the safety.
The helmet is made of a combination between a hard shell and a softcase.
The hard shell protect the most endangered area, wich is according to statistics the side of the head and the chin.
The softcase protect the less endangered area , the top of the head. The softcase allow to cool tghe head without any holes in the design, which would break the shape.
main
open
construction
shortlisted entries (193)