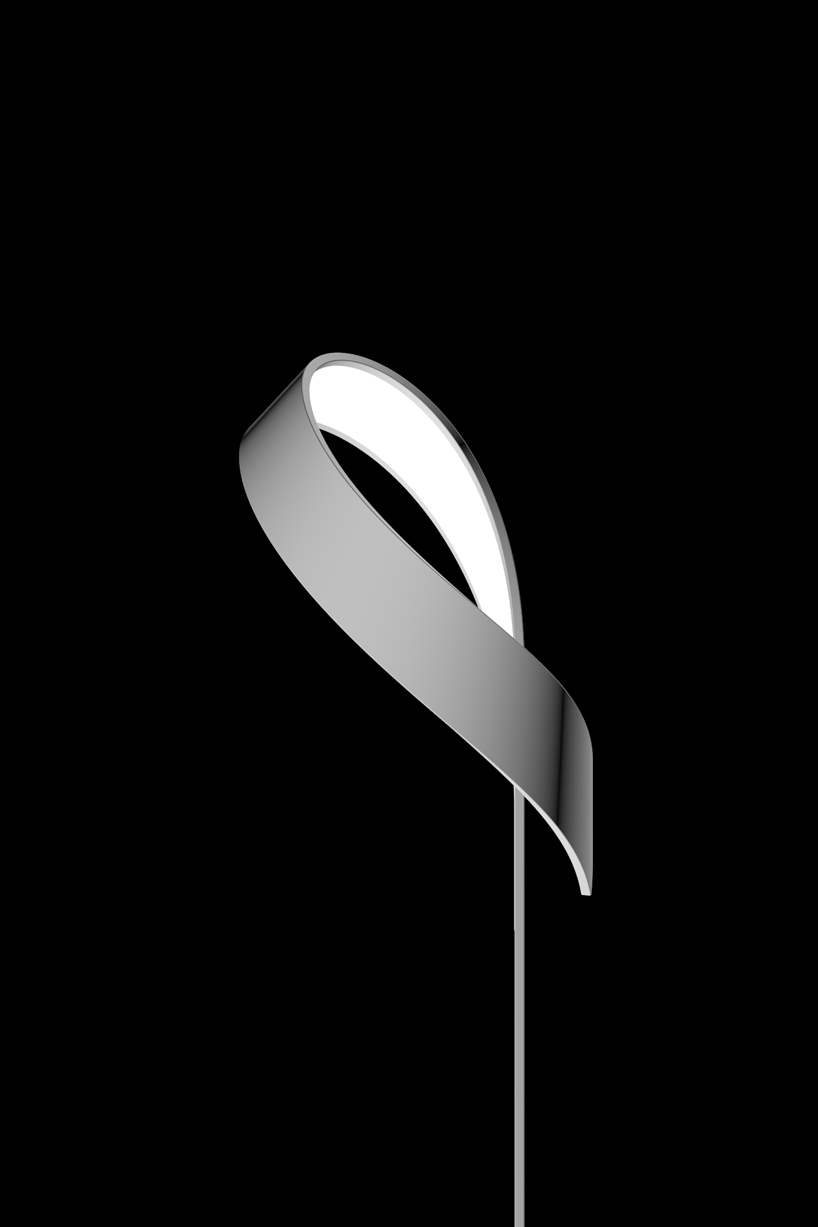 Ease by Bin Hua from canada
designer's own words:
Primarily for the purpose of mood lighting, the design makes the most out of the flexibility, thinness and weightlessness of OLED technology while the deliberate curve in the light showcases the unparalleled uniformity, comfortableness and quality of OLED lighting. Combined with a high color rendering index, this lamp is designed to enhance the atmosphere in any environment, thus enabling a wide variety of applications, from salon lights to bedside lamps in hotels. Yet its minimalist design also fits in an office setting as an elegant desk lamp. The theme of simplicity extends to the manufacturing process; a simple panel of OLED light is attached onto an aluminum frame to be bent and no additional processing of the OLED light is necessary.
Lamp Detail – 1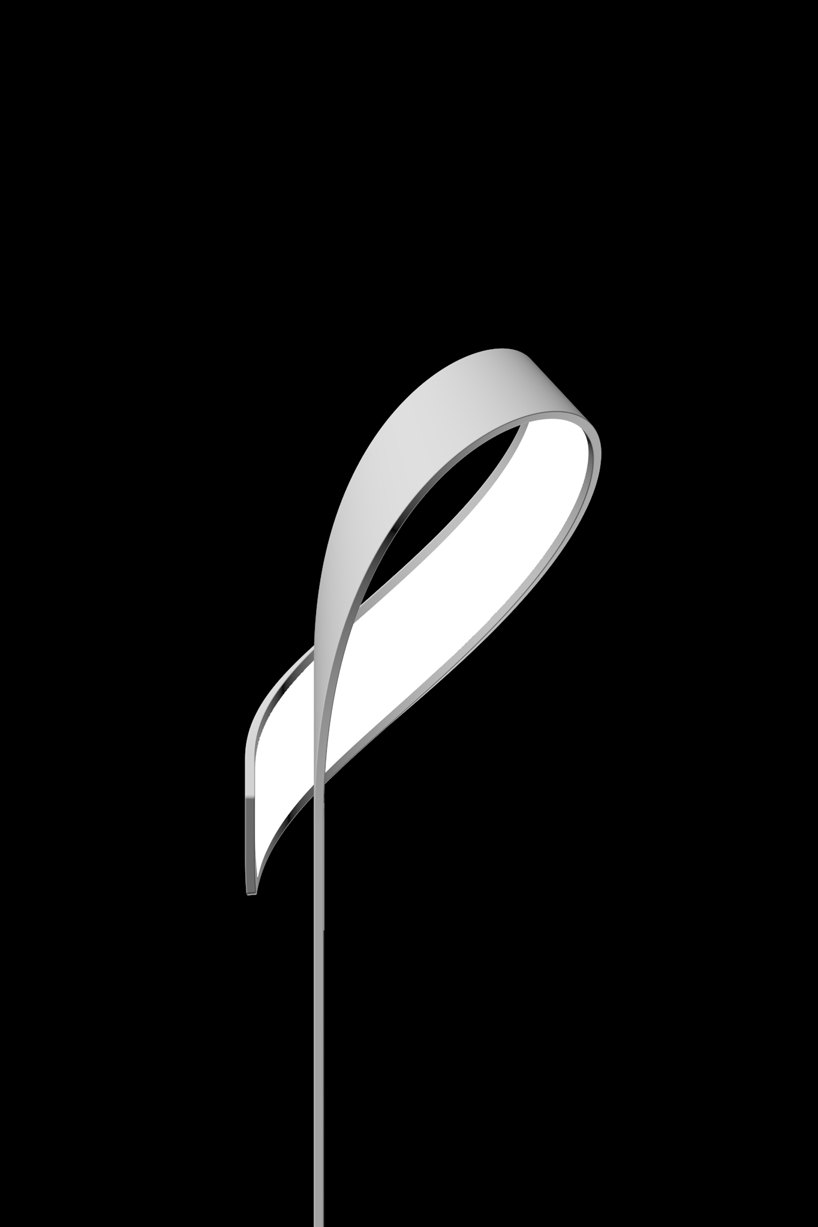 Lamp Detail – 2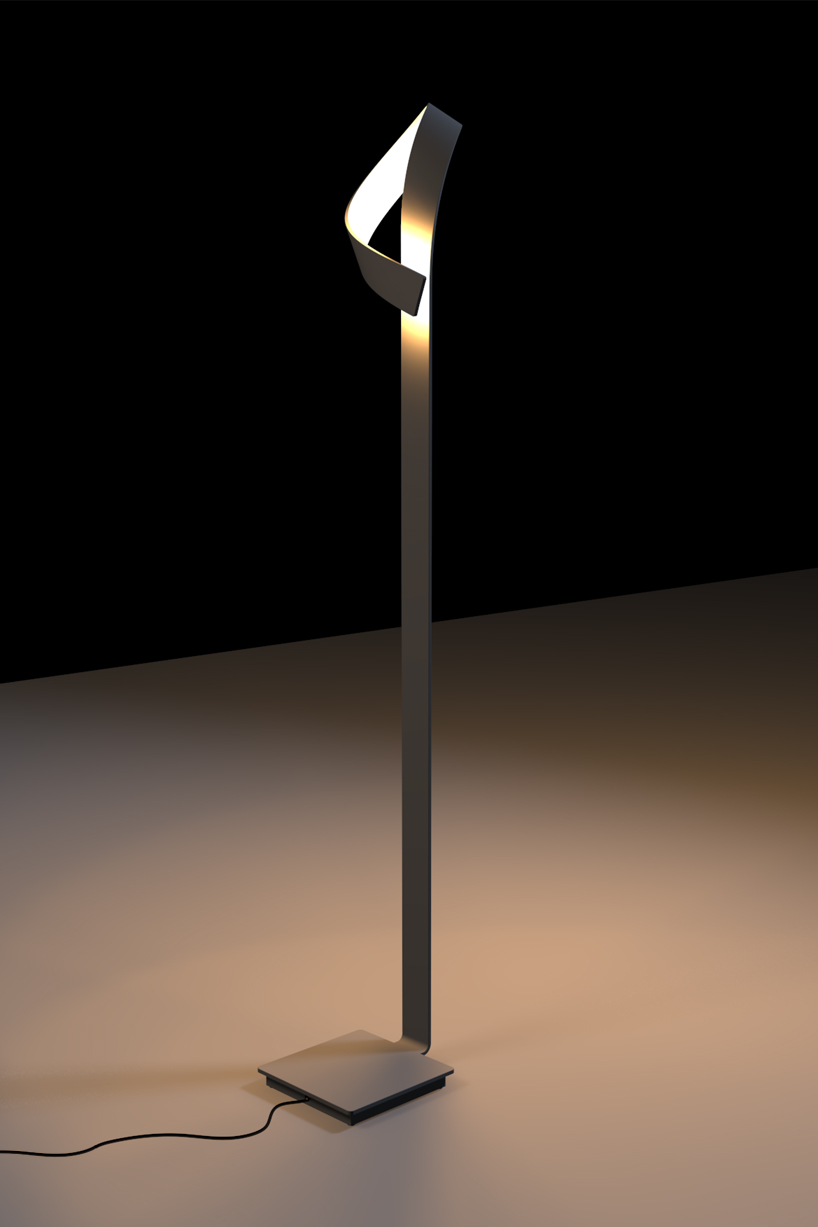 Desk Vs. Floor Versions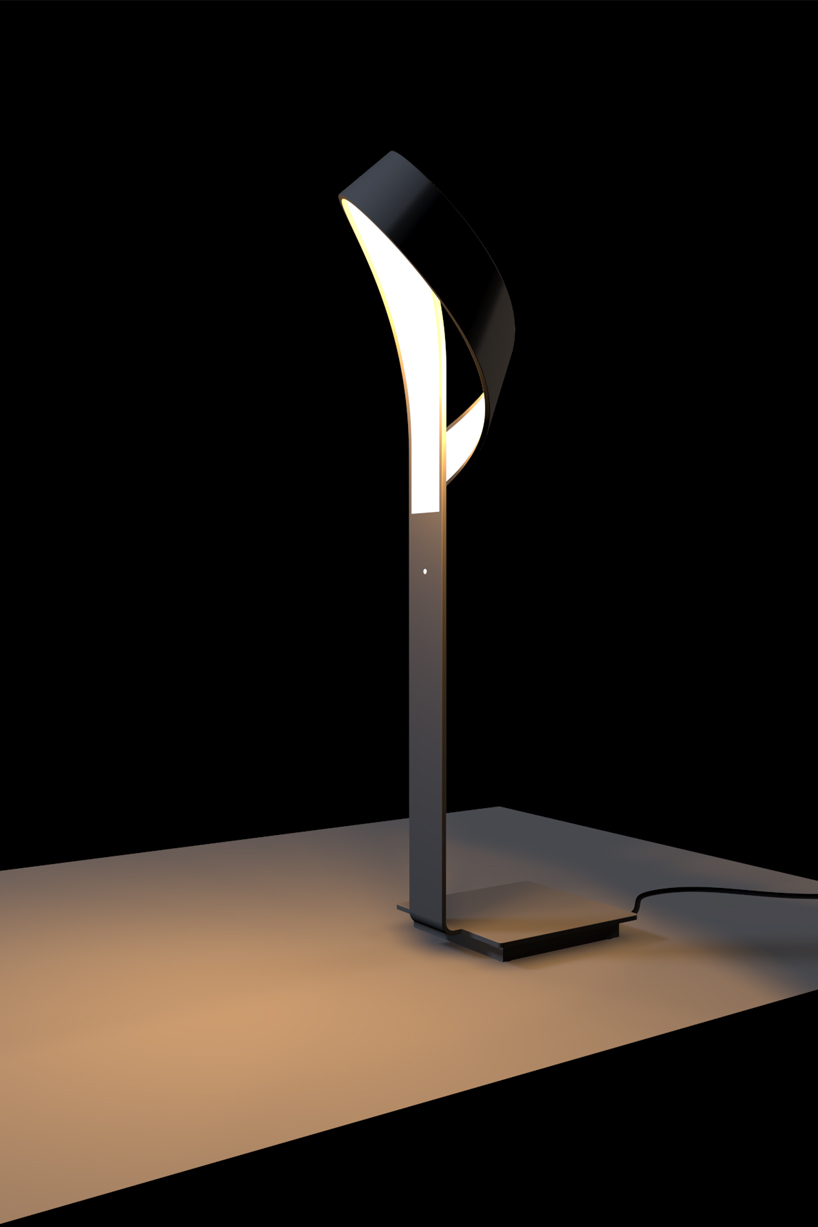 Floor Lamp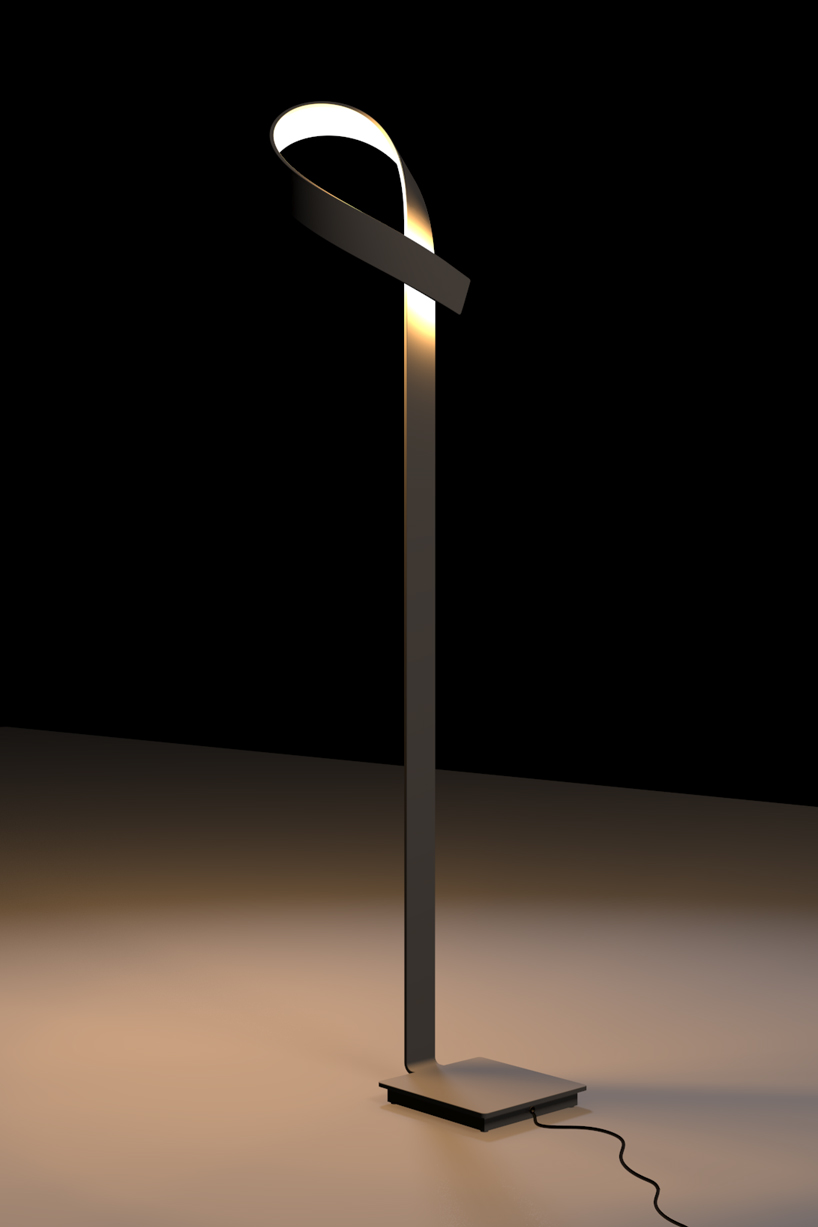 Desk Lamp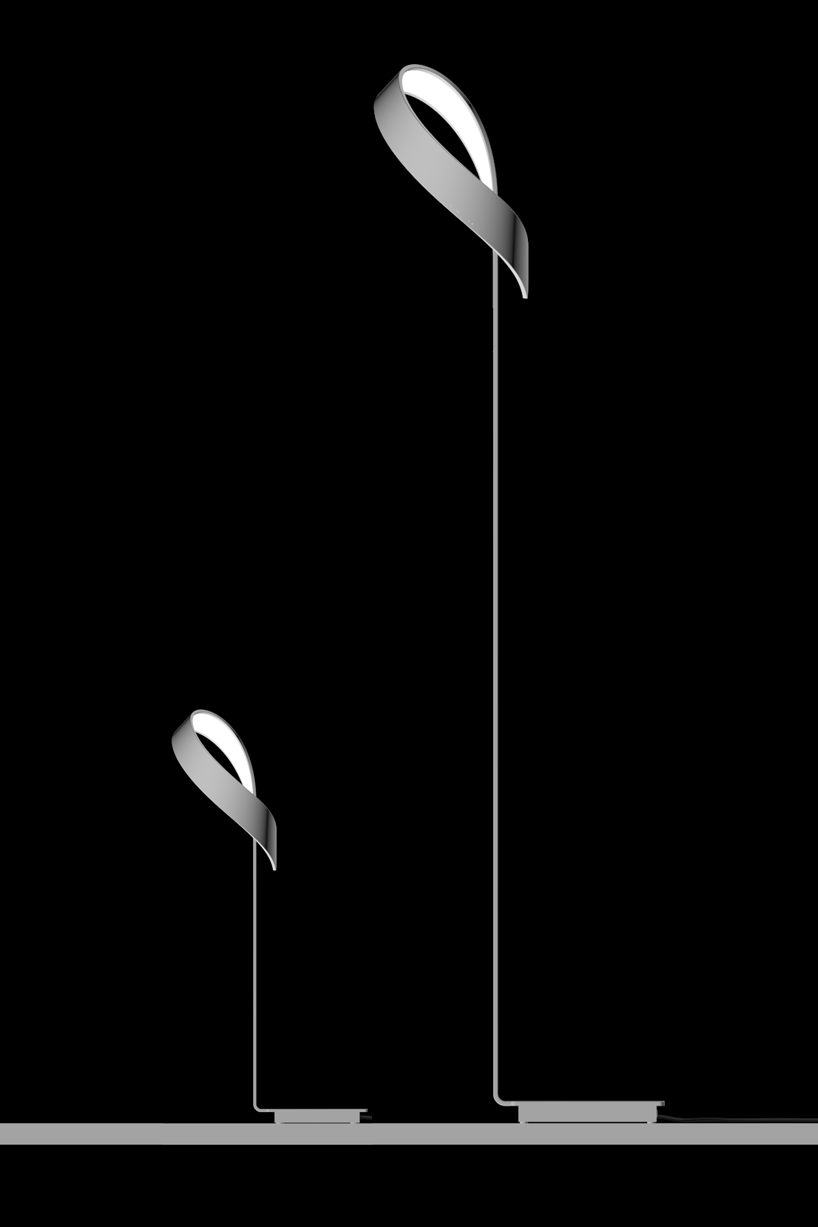 Floor Lamp – View 2
shortlisted entries (186)