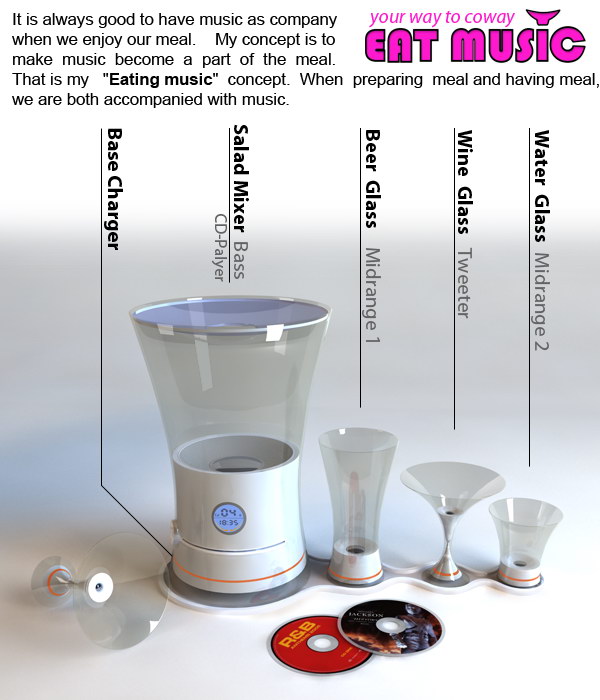 eat music by Tong Xu from germany
designer's own words:
t is always good to have music as company when we enjoy our meal. My concept is to make music become a part of the meal. That is my "Eating music" concept. When preparing meal and having meal, we are both accompanied with music.
eat music-all
eat music-CD player
eat music-Glass
shortlisted entries (156)