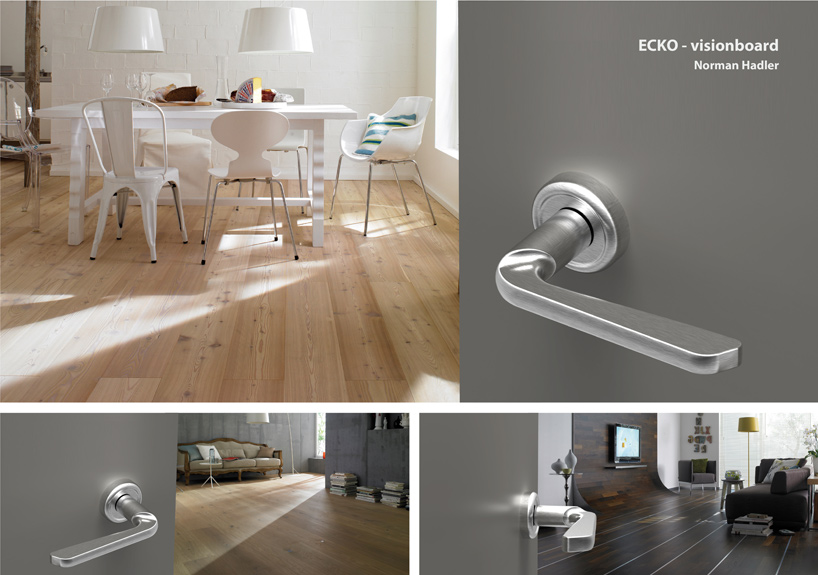 ecko by norman hadler from germany
designer's own words:
ecko - for the modern classic who sets value on that certain something.this door handle has a reduced appearance and connects contrastive geometric forms in an artful way. a cylinder growing out of the circular rose is lead over an ellipsis to an angular form. the cutting site of this two forms directs the hand to the ideal grip position. ecko is an elegant all-rounder who sets a classy accent on every door. ecko is designed for public as well as residential projects. the handle has a symmetric design which enables an economic fabrication. only one moulding tool is needed for the applied pressure process. the basic form and the rose is made of brass and can be finished in chrome or matt chrome. the door handle can be adjusted by using an allen head screw on the outer side.
visionboard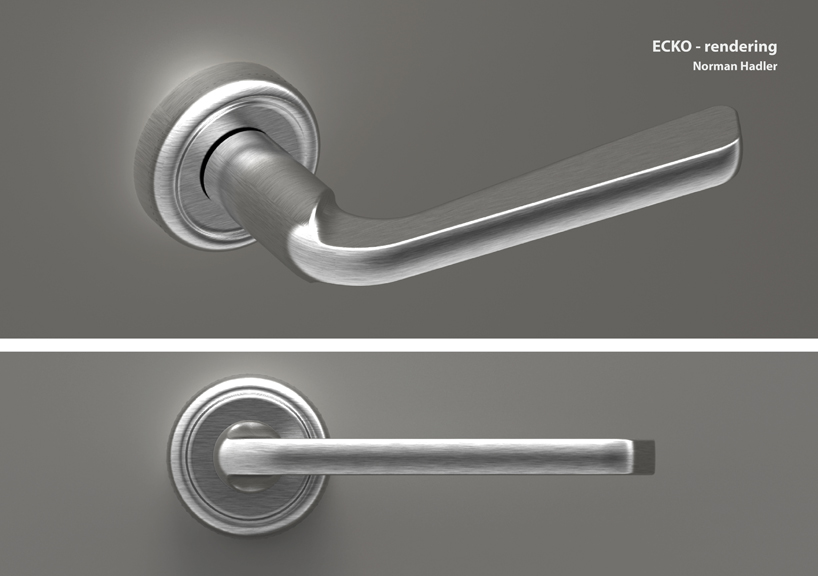 rendering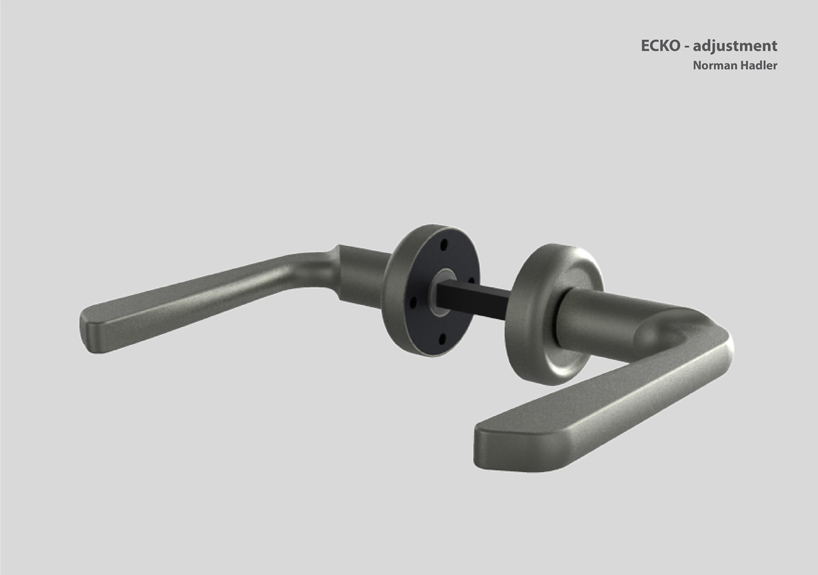 adjustment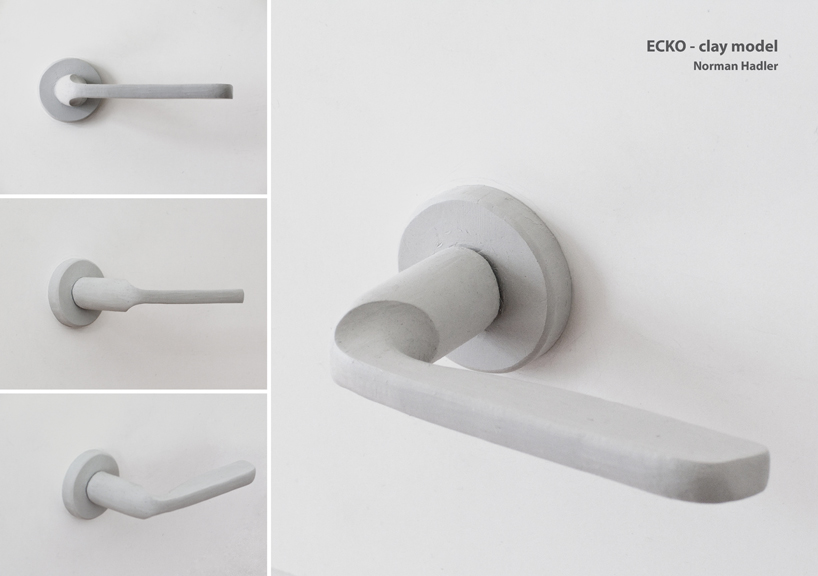 clay model
ergonomics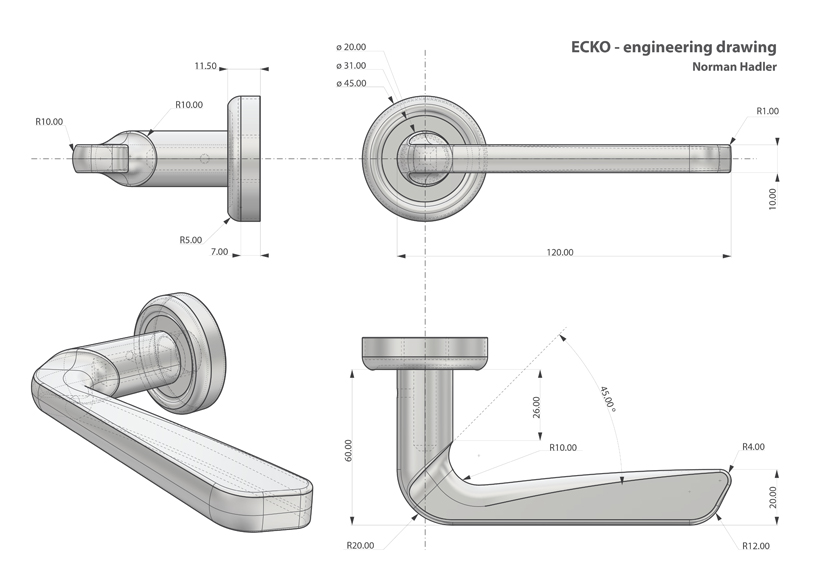 engineering drawing