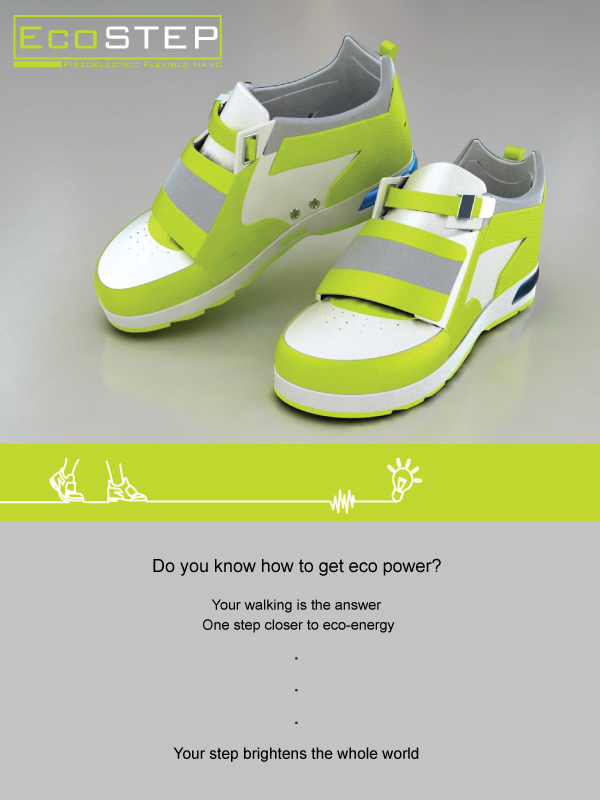 ecostep by In-sung Yoo from korea
designer's own words:
According to exhausted resources such as fossil fuel and serious environmental pollution, people are paying more and more attention to green energy in various areas. EcoSTEP is a eco-friendly product which is a self-generating system using piezoelectric flexible nano technology and unites a variety of technology.
It is designed to convert pressure between ground and foot based on the law of gravity into electric power while walking. Transparent flexible penal converts pressure on surface into electric power responding to nanocell. Electric power which was generated charges as a form of battery in the core of the shoes generates various type of voltage. It is possible to use contingency energy for product such as portable appliance.
To be specific, electric power is stored up on multi function external battery and generates a variety of voltage which is used to personal portable appliances such as cell phone, mp3, PMP, PDA, and UMPC etc.
It is not only good for health but also diminishes the use of transportation such as cars and buses which cause environmental contamination.
Modern people might prefer EcoSTEP in terms of effective and economical ways.
Introduction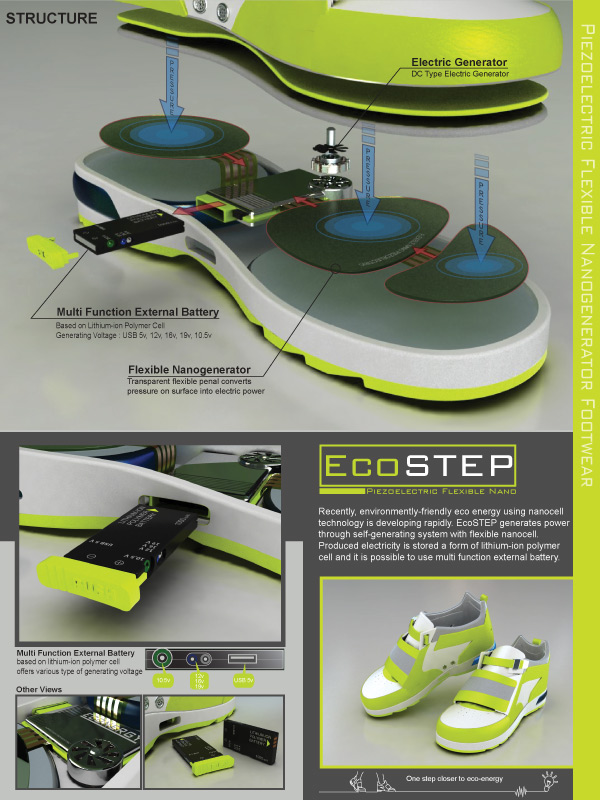 Structure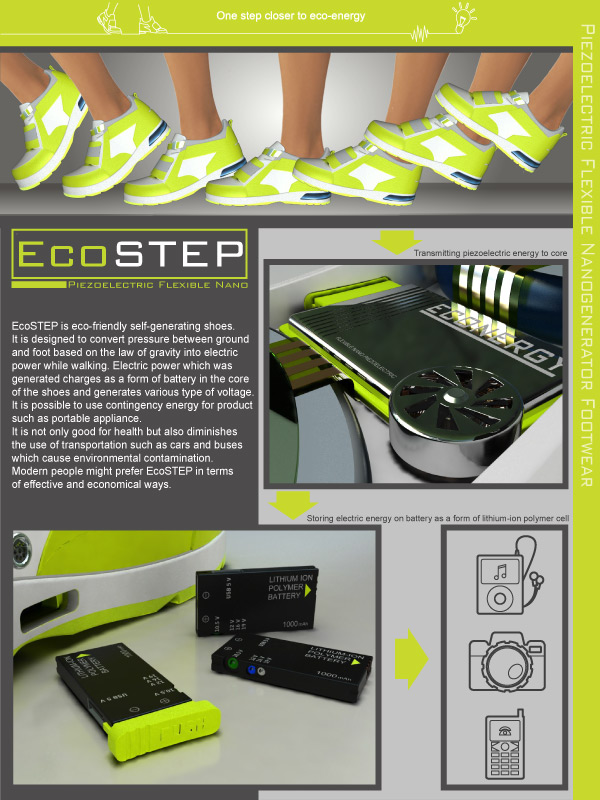 Application
shortlisted entries (1588)