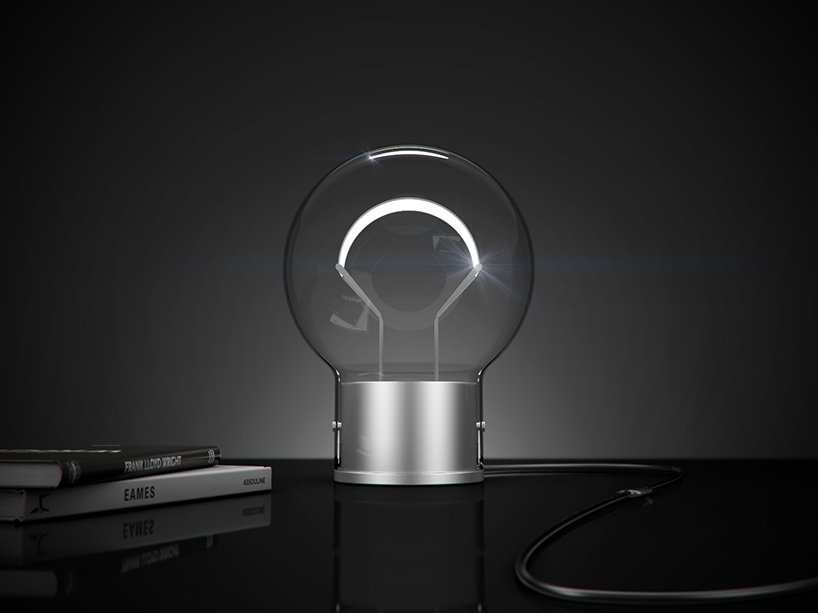 EDI by Rui Palma from portugal
designer's own words:
EDI lamp inspires itself on the first reliable incandescent lamp from Thomas Edison invented on the early 1880s.
Through its minimal and simple lines, EDI lamp lets the LG OLED assume all its importance and main function like its ancestor, the carbon filament.
EDI is made of clear glass, aluminium and uses a flexible type OLED with 200x50mm controlled by a dimmer to define the desired light intensity through a gradual and smooth touch.
EDI main view


EDI top view