eit note(education ict note) by koji fujita from japan
designer's own words:
The computer spreads, and the digitalization of various things is advanced.And, the digitalization of the education by the appearance of electronic board, and delivery of digital book by iPad etc. and use of it at university is also progressing now. It is likely to evolve further in 2020.
If the function of ICT is added to the textbook, the notebook, writing materials, and these used by the school training, free study not limited to the textbook is achieved.
It came to be able to obtain various information by Internet use. However, it is a current state that wrong information and correct information have mixed. A new tool system that is not PC is needed to promote the digitalization of the textbook that is an absolute source. "eit note" is possible to carry about anytime and anywhere, it replaces the textbook and the notebook, it connects between the teacher, the student, the family, and the schoolmate to the school richly, and it is thought use as a freer, more familiar study tool.
shape of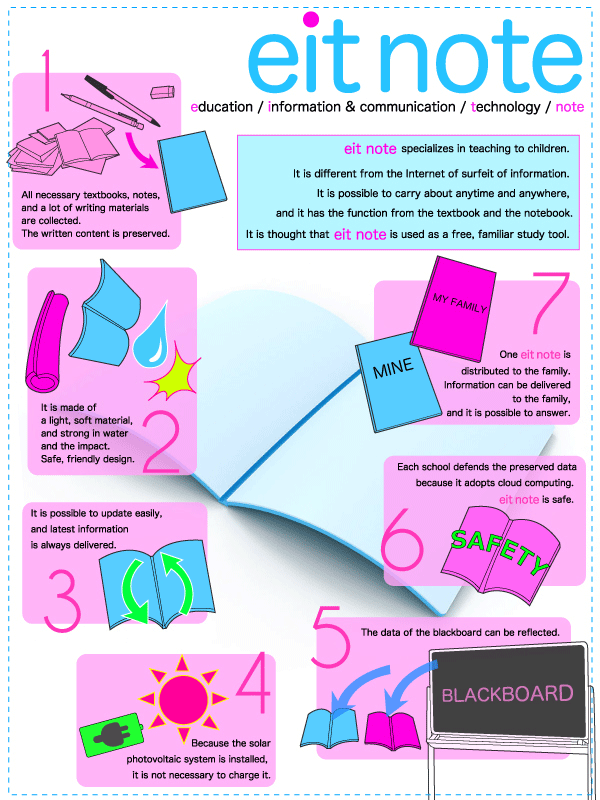 how to use