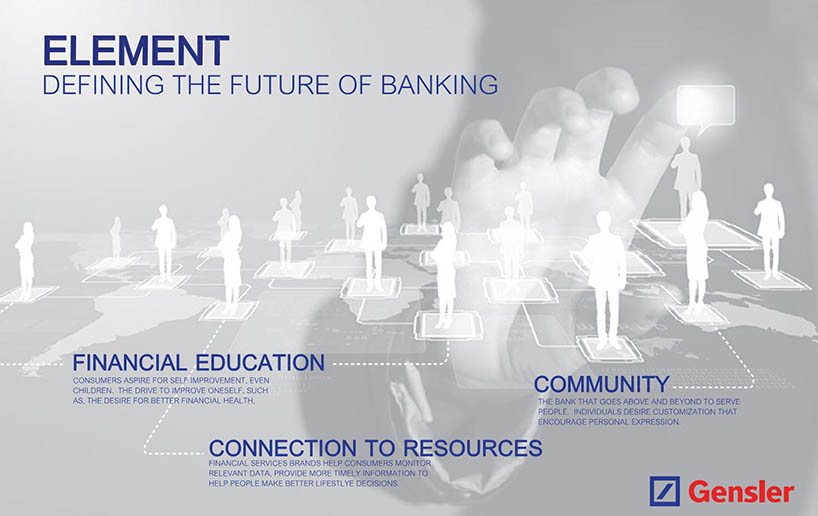 Element: The Future of Banking by Roberto MariduenaDavid CroyJennifer McKenzieZak KlobucarGeoffrey DiamondAmelia SmallcombAlice KaoKate LongeneckerAaron S. W. Greene from usa
designer's own words:
Banking is the connection we experience no matter how we are connected to our resources-local or global. Yet, today, banking still remains complicated and, at times, cumbersome. Although we have several means of accessing these resources, quite often, whether at an ATM, on the phone, or in an actual Branch, we are limited in some way as to what we can actually do. In addition to these issues, vast portions of our globe that are currently considered the "unbanked" or "under-banked" are emerging as major untapped markets that financial institutions will have to deal with.
Why not have a platform that acts as a "branch in your pocket" no matter where you are or who you are
Just as people are elements in their communities and forged by connection, Element, the new platform that is not just an app for mobile phones, but an actual card that allows its user to engage in banking, be financially educated, or connected to help all within seconds. Element would act as a host, linking all of its users' accounts, and providing access to all communities while simultaneously empowering the consumer and providing the banking world with stronger clients who have more spending power!
ELEMENT – DEFINING THE FUTURE OF BANKING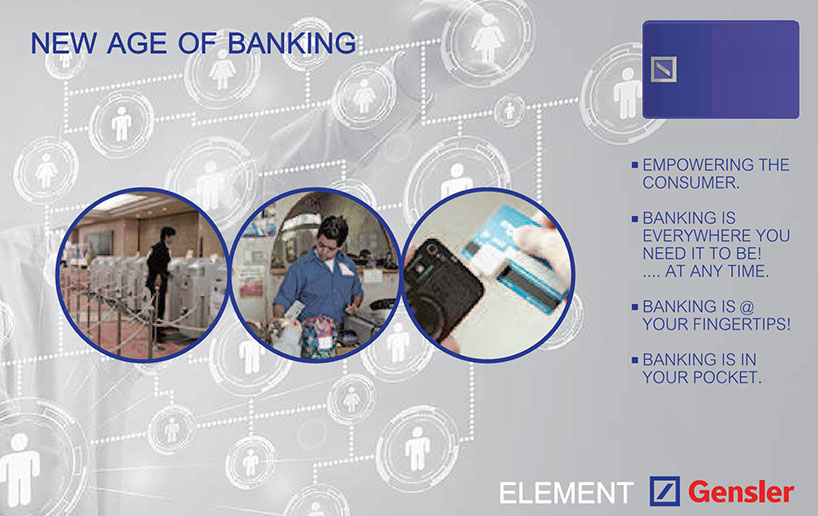 ELEMENT – IN ACTION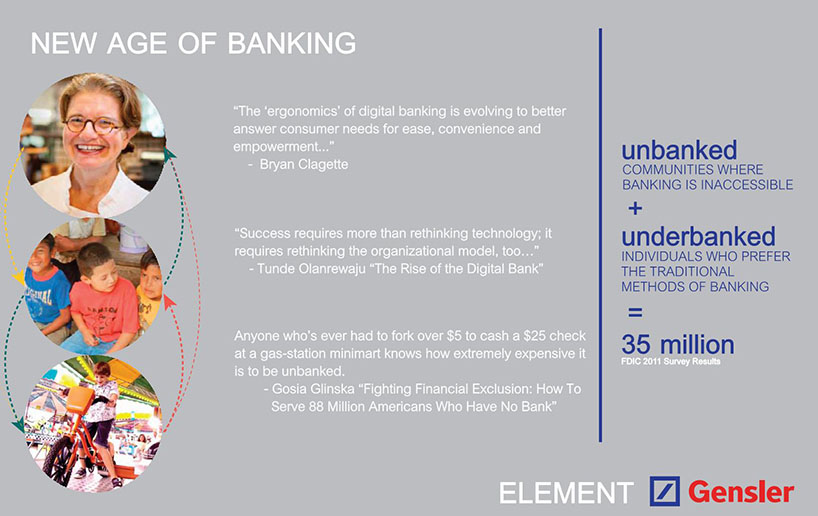 ELEMENT – STATS & RESEARCH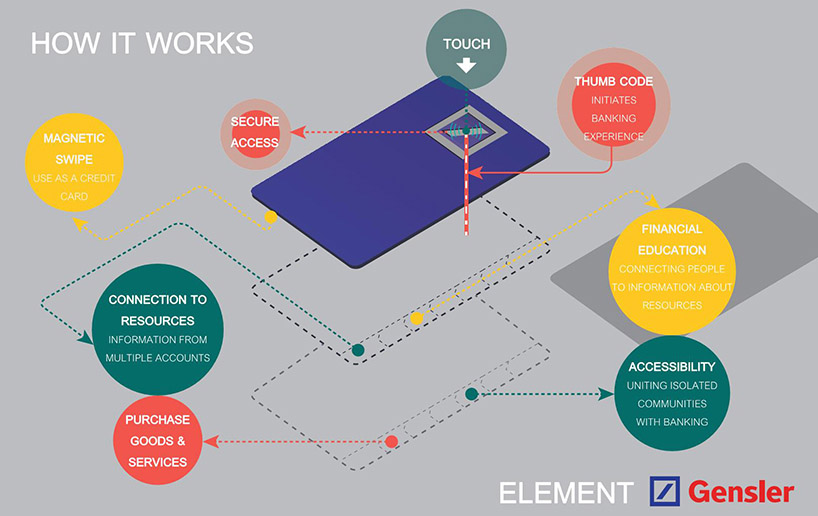 ELEMENT – HOW IT WORKS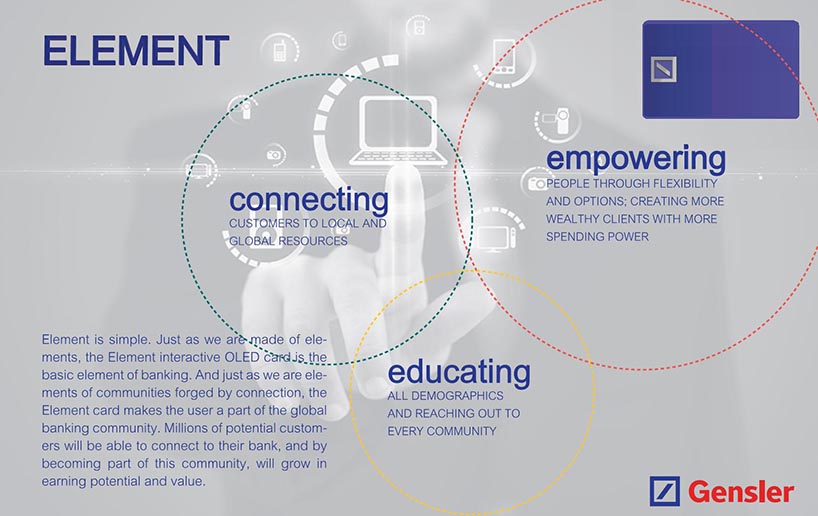 ELEMENT – CONNECTING, EMPOWERING AND EDUCATING