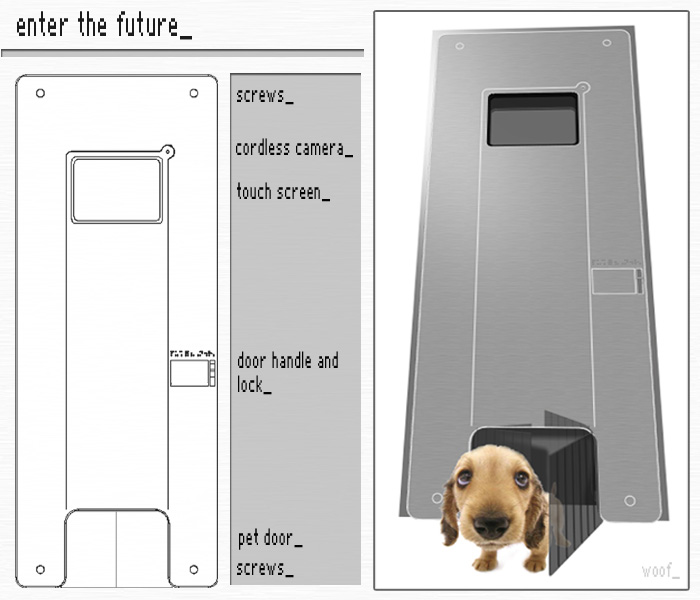 enter the future_ by apostolos tsivolas from greece
designer's own words:
My project is about a home interior door, which is addressed to all people and combines technological innovation and minimalism.
It is made of aluminum and steel. Two touch screens (possible use: to show the view of the other room, put a wallpaper like a painting, contact to internet, etc) and two vga cordless cameras are adapted in each side of the two aluminum facades, which are being screwed on the steel structure support body. The door opens if the user pushes the hidden "little door"-"handle". A message: "push for handle" in English Braille helps someone with special needs.The user locks the door by lowing down a switch, just with his thumb. The "handle" is placed at 90 cm from the ground, easy to use from a user in a wheelchair. Finally i added a pet-door at the bottom for my little friends, made of transparent plastic or fiberglass.
"Paradise is everywhere you live. Enter your paradise, enter the future_"
shortlisted entries (151)