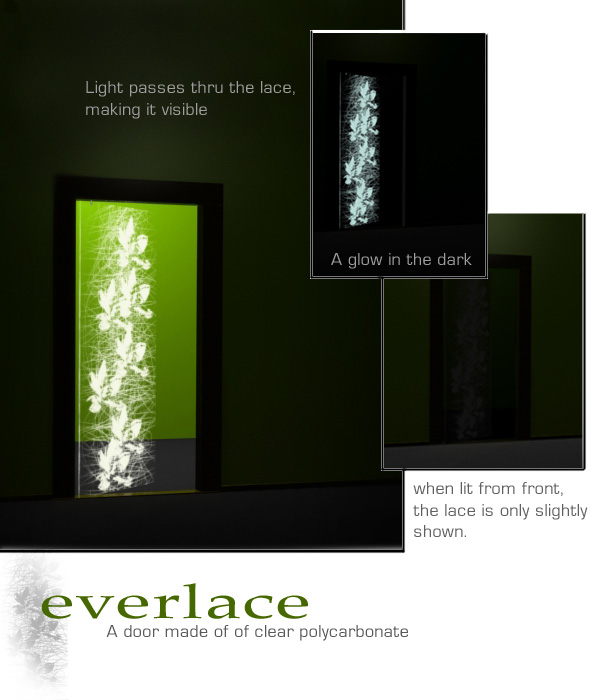 everlace by ville yllasjarvi from finland
designer's own words:
Tired of heavy and dense door designs, we decided to create something light and sensual. A door can be a high end design object too. We wanted to form an illusion of larger spaces.
The traditional handle had to go. A distinctive user interface is the key. Instead of a variety of sounds, only a whisper should be heard.
The design is invisible and silent, but still never left unnoticed. A door foor interior design enthusiastics!
everlace visuals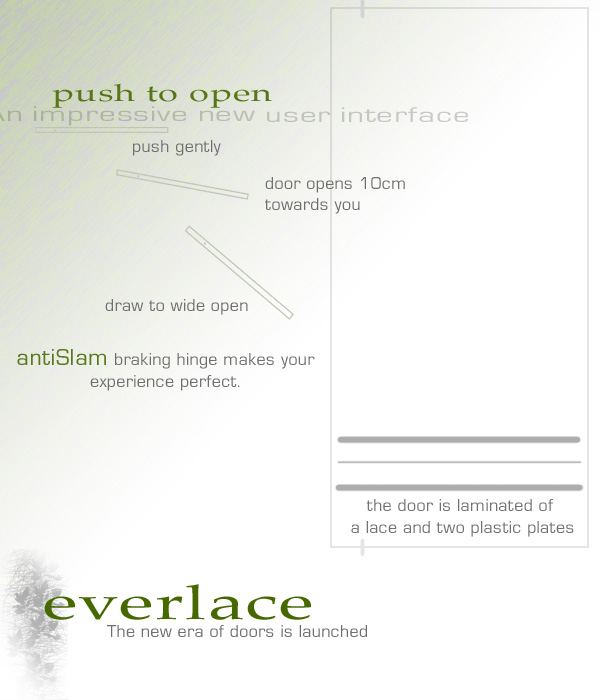 everlace techniques
shortlisted entries (151)