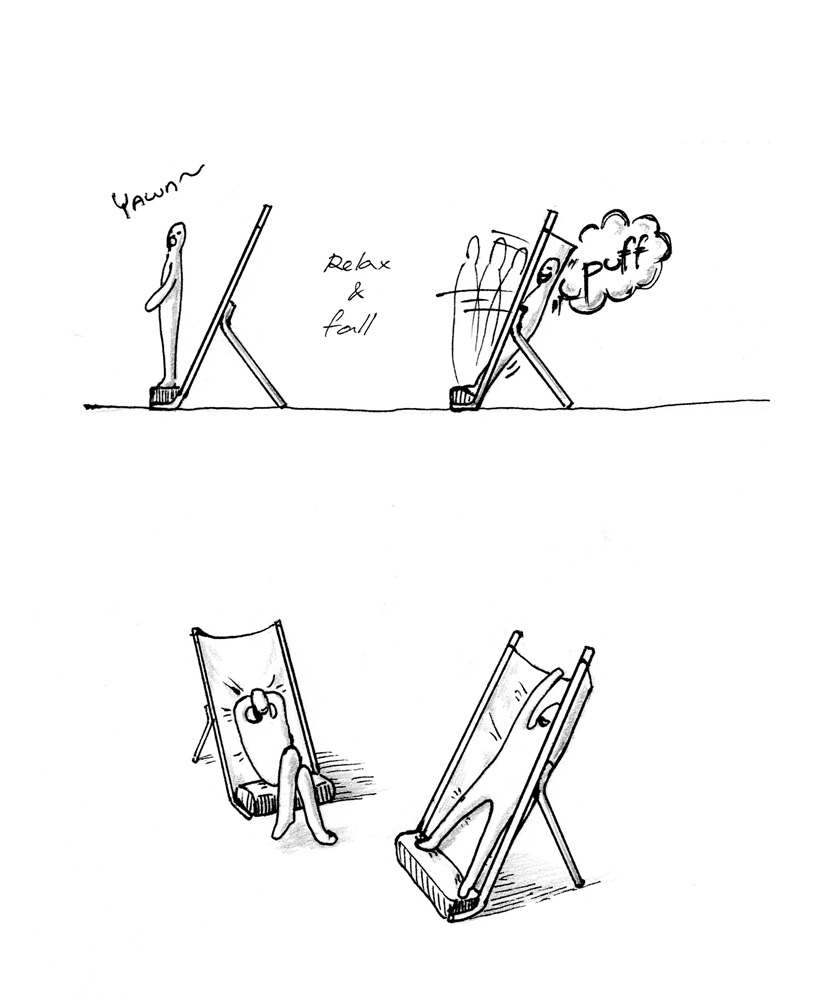 FALL by Udomsuk from thailand
designer's own words:
Imagine that if you could fall on something very nice and soft, how relax is that!
Falling is something that you have to loose yourself, relax your muscle, feel the falling moment and the great part is how great when you impact on a surface. And This "FALL" furniture let you fall on soft and flexible fabric. I wish that would feel like you are dropped on a cloud.
Materials are steel structure, memory foam for your feet fit in any way of standing, and flexible fabric.
when you are tired. what feeling that you want to do is relax and fall down.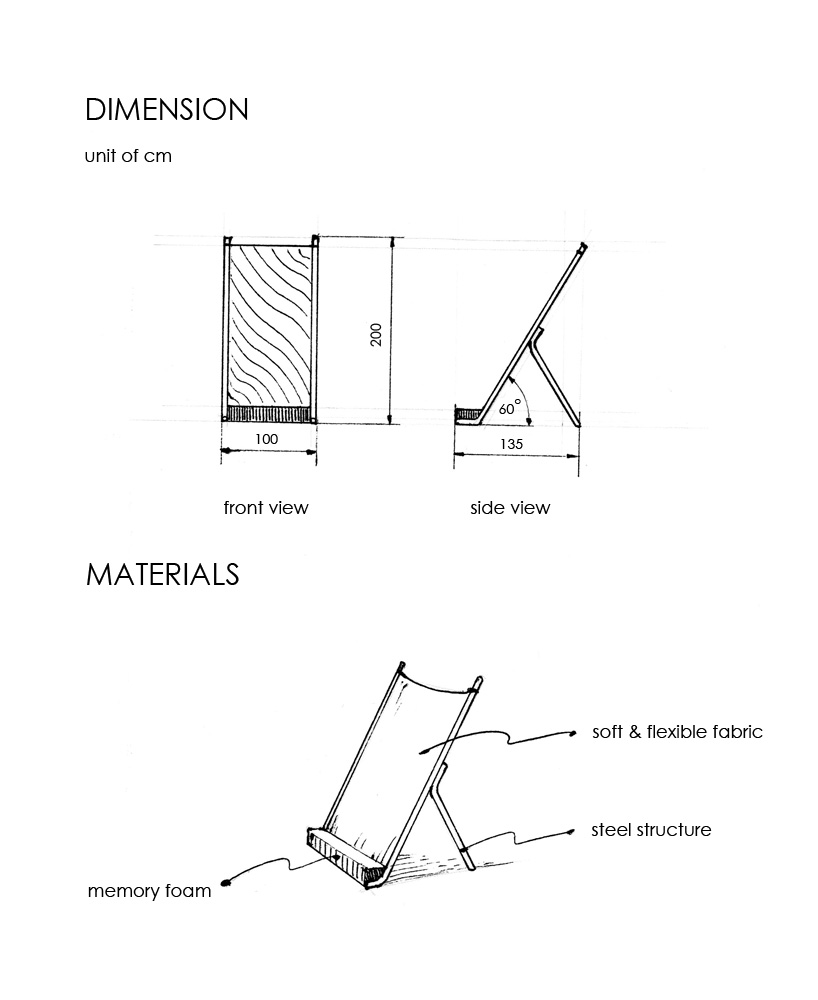 dimension and materials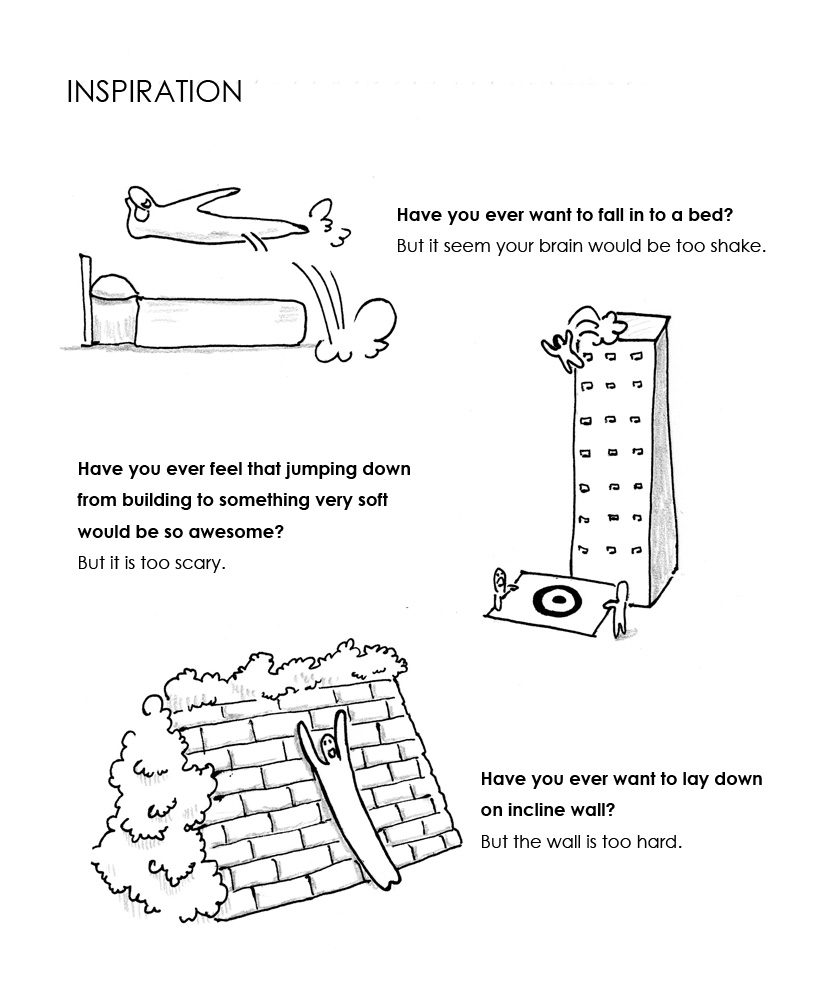 these are senses which I like and always want to feel.
shortlisted entries (201)