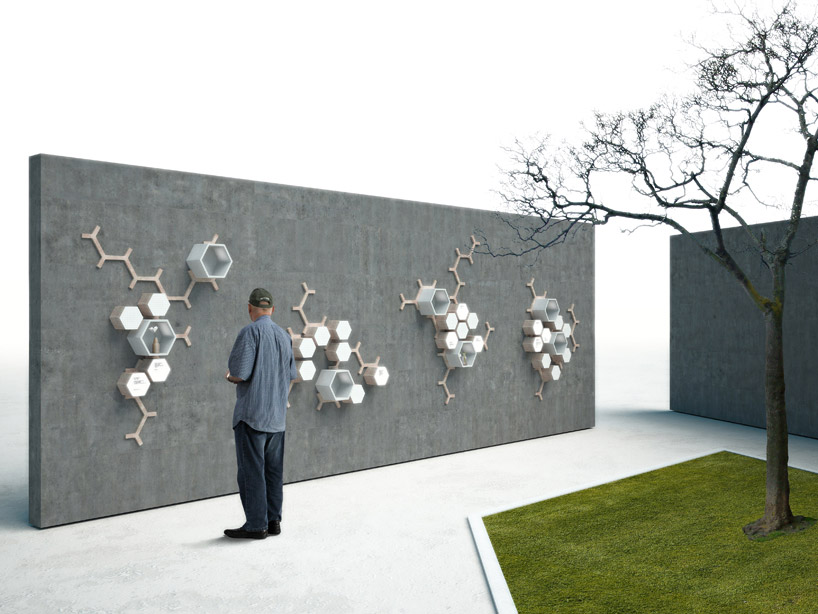 family tree by asta sadauskaite from lithuania
designer's own words:
Family Tree ensures that the love, family members share for each other in life, will continue for eternity. The tree consists of a cluster of honeycomb shaped urn vaults. Each honeycomb, belongs to a deceased family member. Combined, the urns form the Family Tree, which serves as a final resting place for families. The urn vault is made of wood, with an OLED display cap. The display emits a serene, pulsing light that conveys spirituality and displays the name of the deceased with a short memorial message. At any time, family members can amend or change the message from their mobile phones. Every Family Tree has at least one honeycomb shelf, made of light-concrete, which serves as a case for memorabilia and flowers. The Family Tree is also useful for families living far away from each other; where family members can not visit the resting place of their loved ones. In this case, family members can distribute ashes amongst themselves, so that each family unit can create its own family tree close to the place they live.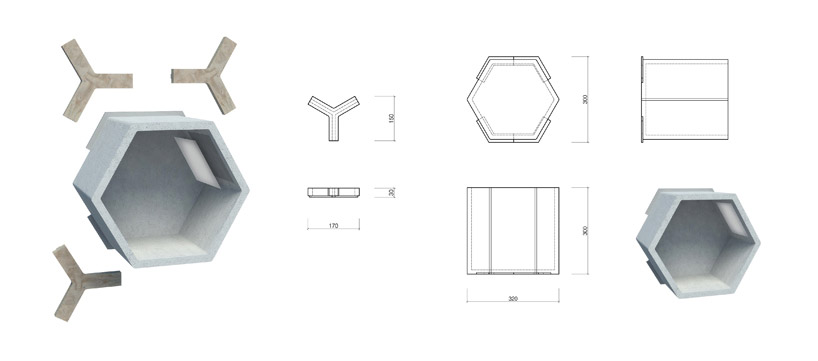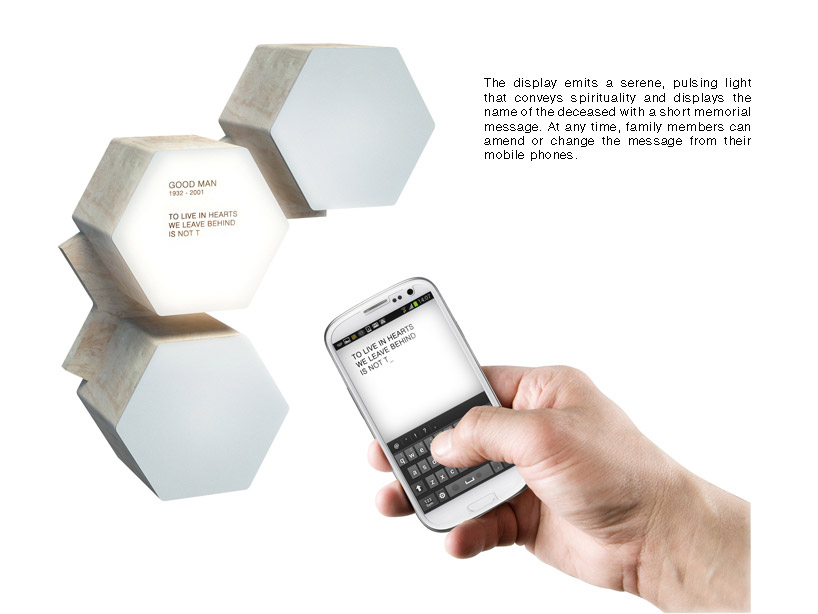 shortlisted entries (159)