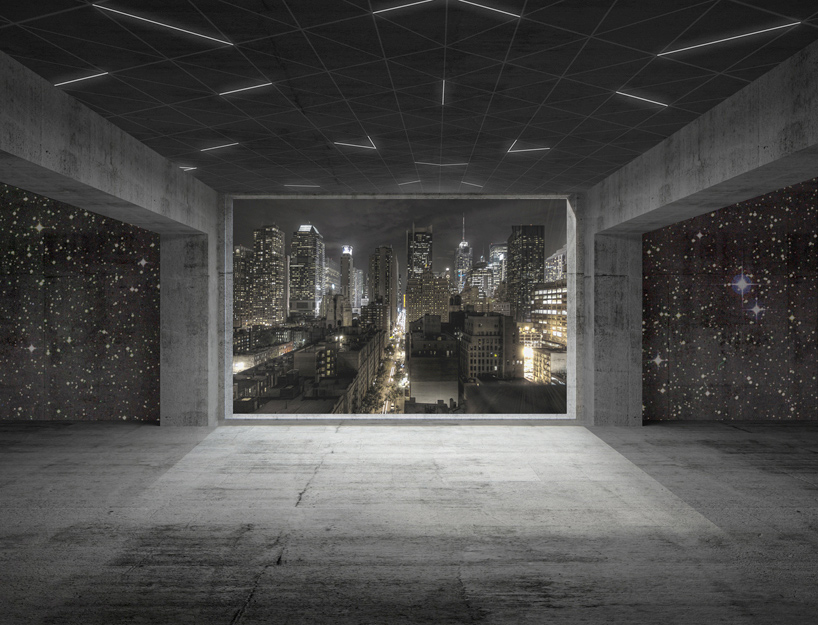 FIBRE OPTIC LIGHT TRANSMITTING CONCRETE by Nick Socrates from uk
designer's own words:
Fibre Optic Light Transmitting Concrete is made by using a combination of fibre optic cables and concrete.
These optical fibres are cast into the concrete by threading them through penetrations in the formwork in a desired pattern or constellation before the concrete mixture is poured.
The optical fibres transmit light from an in-built LED source within the wall's construction; thus alleviating the sense of isolation and division by offering a glimpse into the world beyond, while maintaining the privacy and security provided by the wall.
final image: FIBRE OPTIC LIGHT TRANSMITTING CONCRETE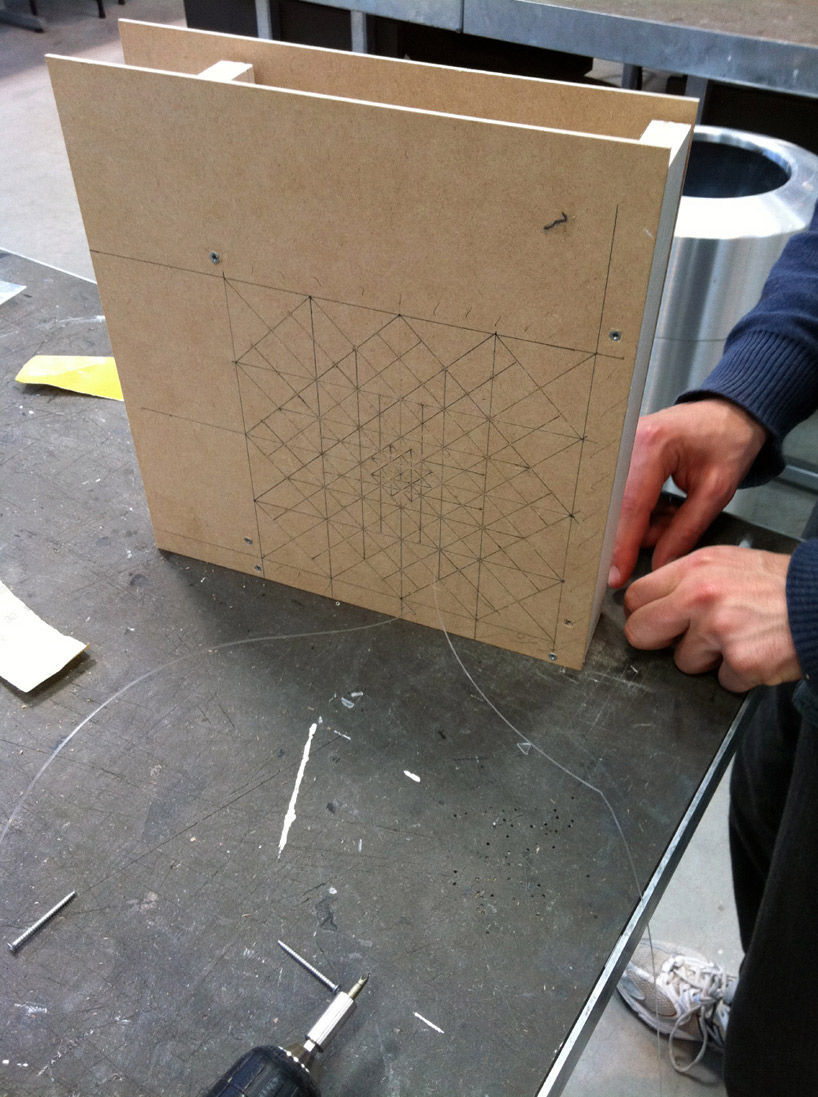 making the form work and threading the fibre optic cables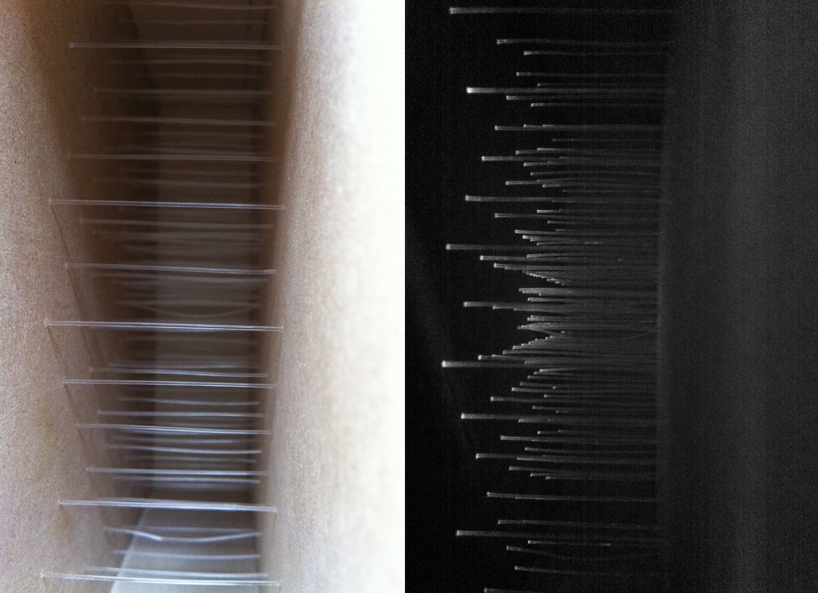 view of the optical fibres in light and dark before the concrete is poured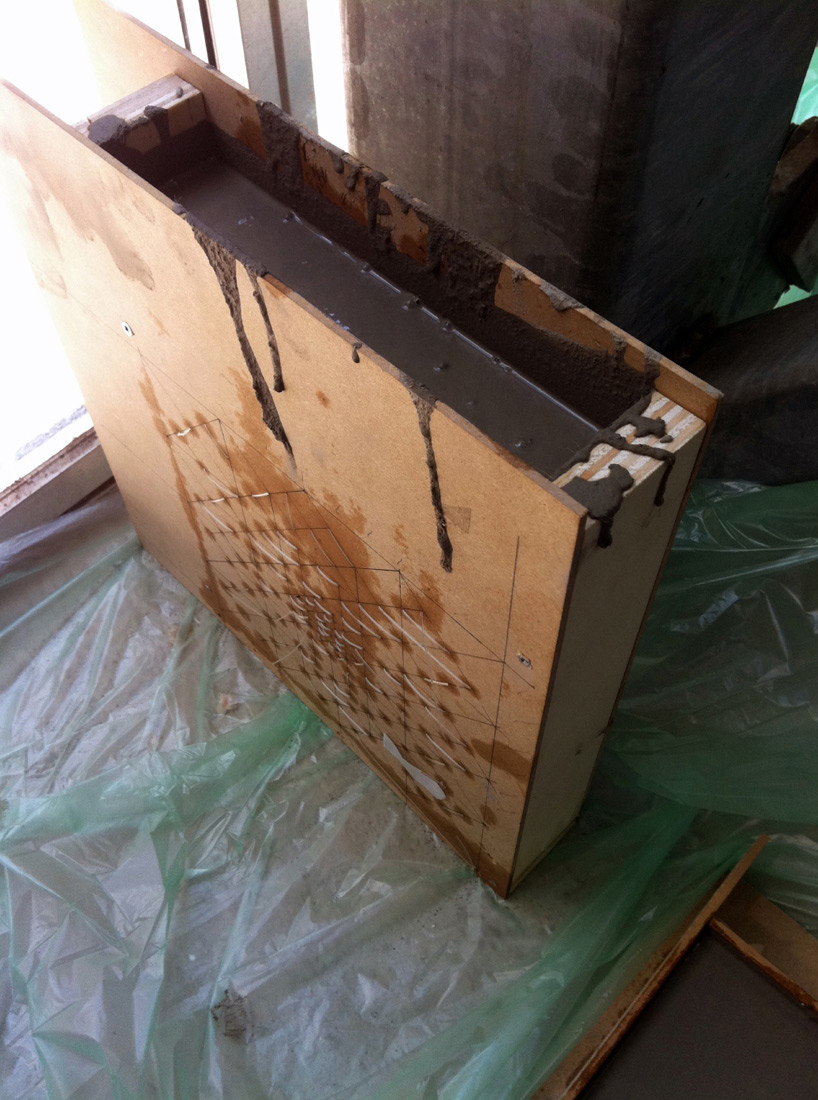 casting the concrete and the fibre optic cables


view of the finished prototype wall in the light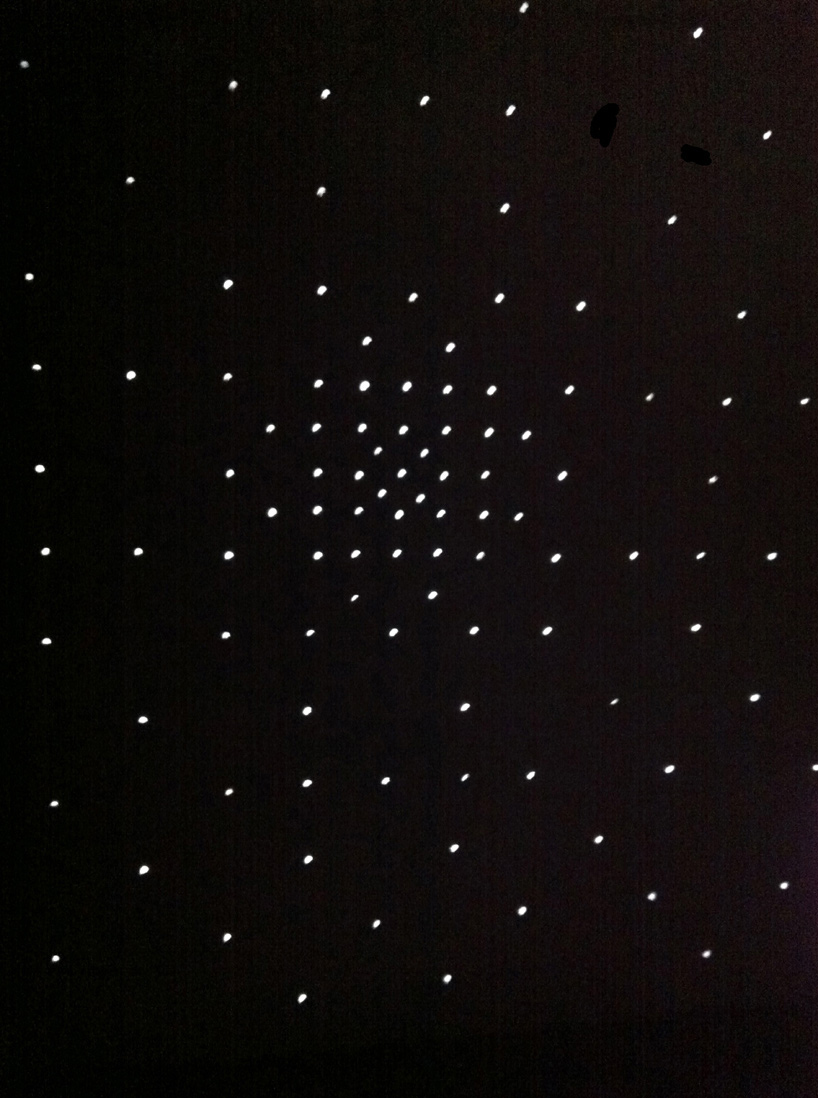 view of the finished prototype wall in the dark