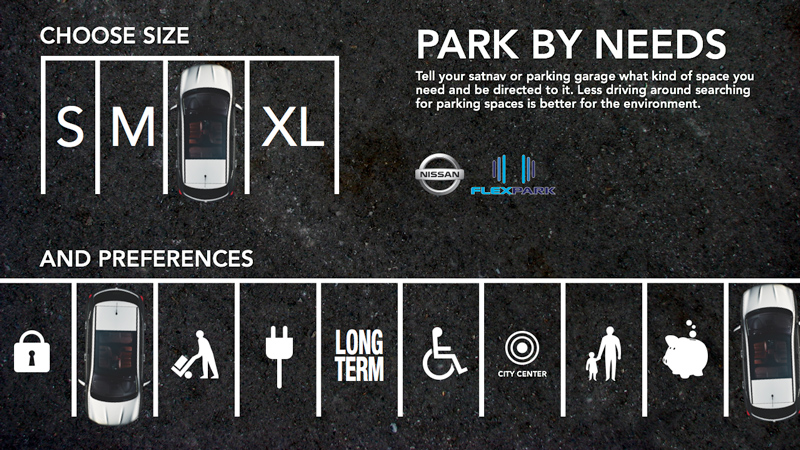 Flexpark by quellijn knuvelder from netherlands
designer's own words:
Flexpark
The majority of major cities struggle with parking – resulting mainly in the increase of parking prices (as seen in London and Amsterdam). Especially for historic cities it is either technically impossible or very expensive to build parking garages in city centers.
Seen from a motorist point of view, all aspects of mobility and the driving experience are fragmented. Finding your car your friend parked somewhere, finding your way to your destination, finding a gas station, finding a parking space, again finding the destination from that parking space and paying for it. Flexpark offers a platform to facilitate all parties involved in this routine making parking anything but an ordeal.
ULURU|Beagle notices a cheap opportunity for the parking problem to be tackled first before building additional parking lots and garages. By using available space more efficiently and making parking rates pay-per-inch you will squeeze every inch of parking space out of the city without the need for concrete.
Flexpark breaks down in three solutions for parking bundled into one concept.
1) Finding/reserving your ideal parking space based on space needed, distance to destination, safety, etc.
2) Fitting your car in the best spot keeping focus on (carbon) efficiency and comfort.
3) Making parking prices fair, stimulating 'smart parking' and the use of smaller cars. Pay less for less demanded locations or pay more for added services.
By knowing how large a car is and what its destination is, the ideal parking spot can be calculated, reserved and marked in satnav. Less cars keeping up traffic searching for space.
By knowing what cars are going where, you can sort the cars by size and let them park in the most ideal places.
Letting drivers pay for the amount of space they use is fair and stimulates the use of smaller cars for city traffic and results in even more cars able to find a space.
Technology
Parking is a technological enterprise nowadays, ranging from paying outdoors via mobile to paying your parking fee in garages. Technology for using LEDs for parking already exists. Using satnav in combination with parking systems is possible through SIM. SIM also gives the opportunity to have a flexible and accessible subscription program and is a widespread technology across devices.
Flexpark could already be introduced without technology. We could start painting differentiated parking spaces right now.
Validation
Putting more cars in the same amount of parking space is economically viable and is a great service for both visitors and residents. Partnerships with shopping malls, parking garages, public transport, security companies, etc. all add to that experience and to a very healthy and dynamic business model.
park by needs
resizable parking spaces
incorporate parking in navigation