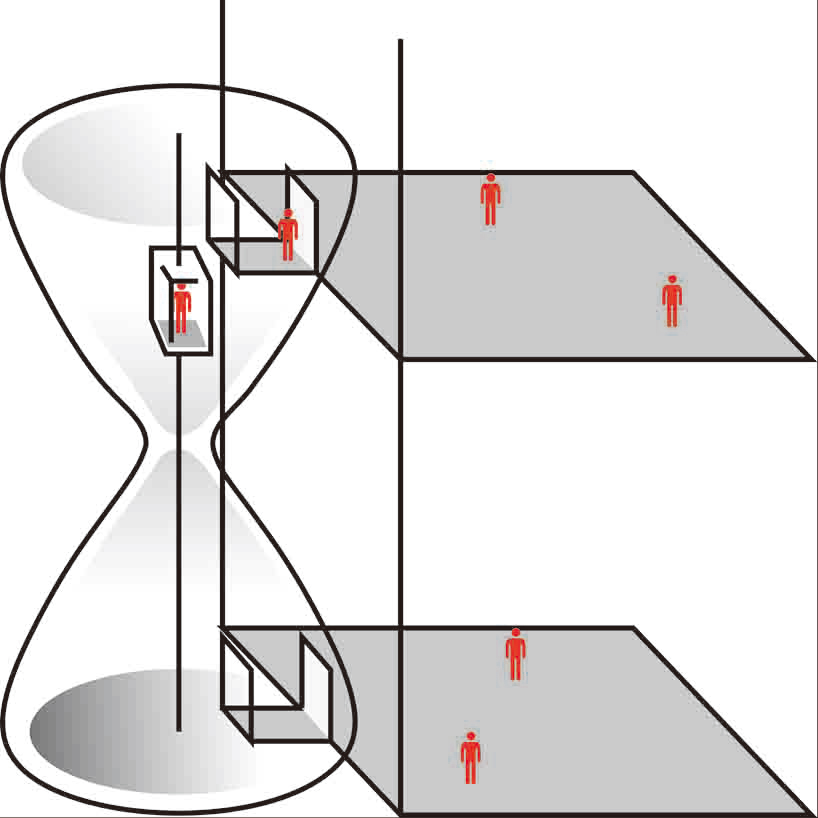 Flow by 水瓶花 from taiwan
designer's own words:
"This is an hourglass-shaped double deck elevator that adopts the concept of an hourglass being turned over and over, applying the contrast of empty and full to change the color of the elevator glass.
The glass is polyvision switchable privacy glass, and it can change its color by detecting the amount of passengers in the elevator, the color gets darker the more passengers on board. This enables people inside and outside of the elevator to feel the change of environment."
Flow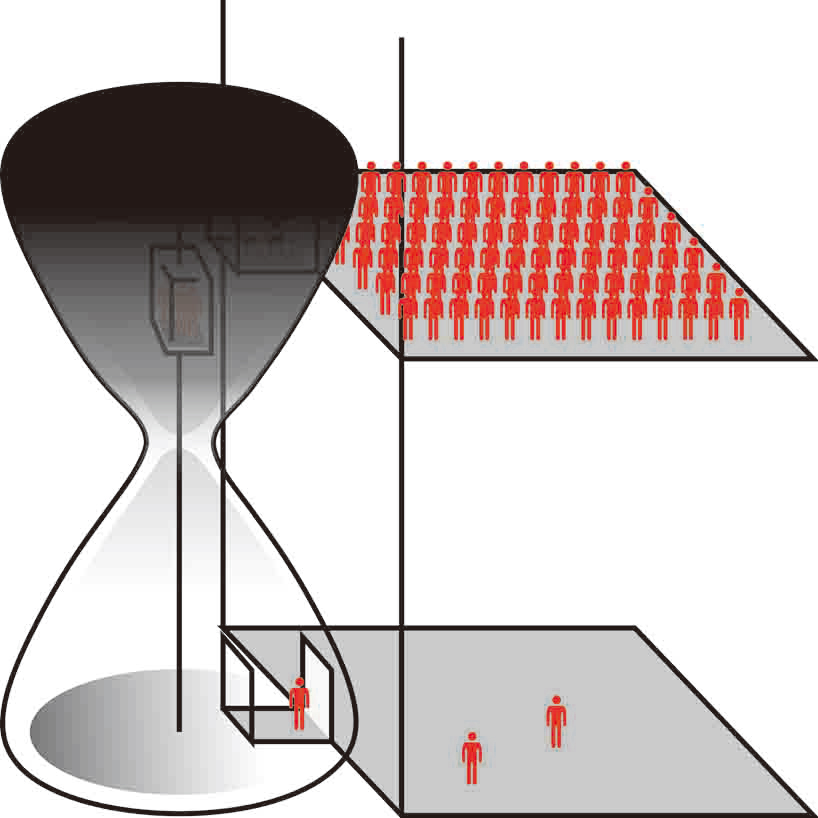 Flow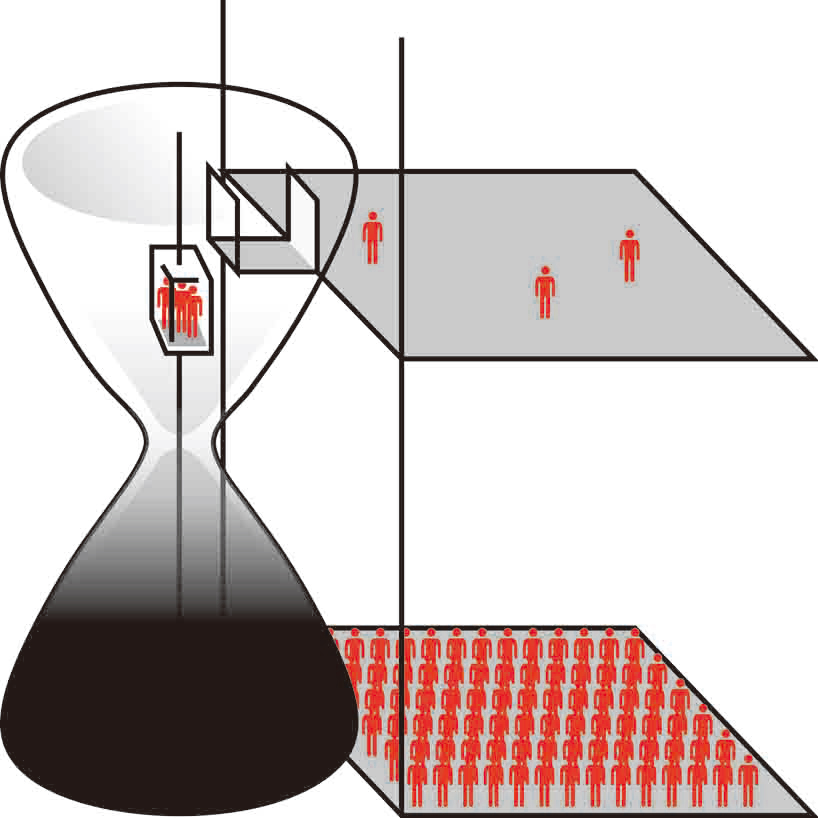 Flow
shortlisted entries (201)