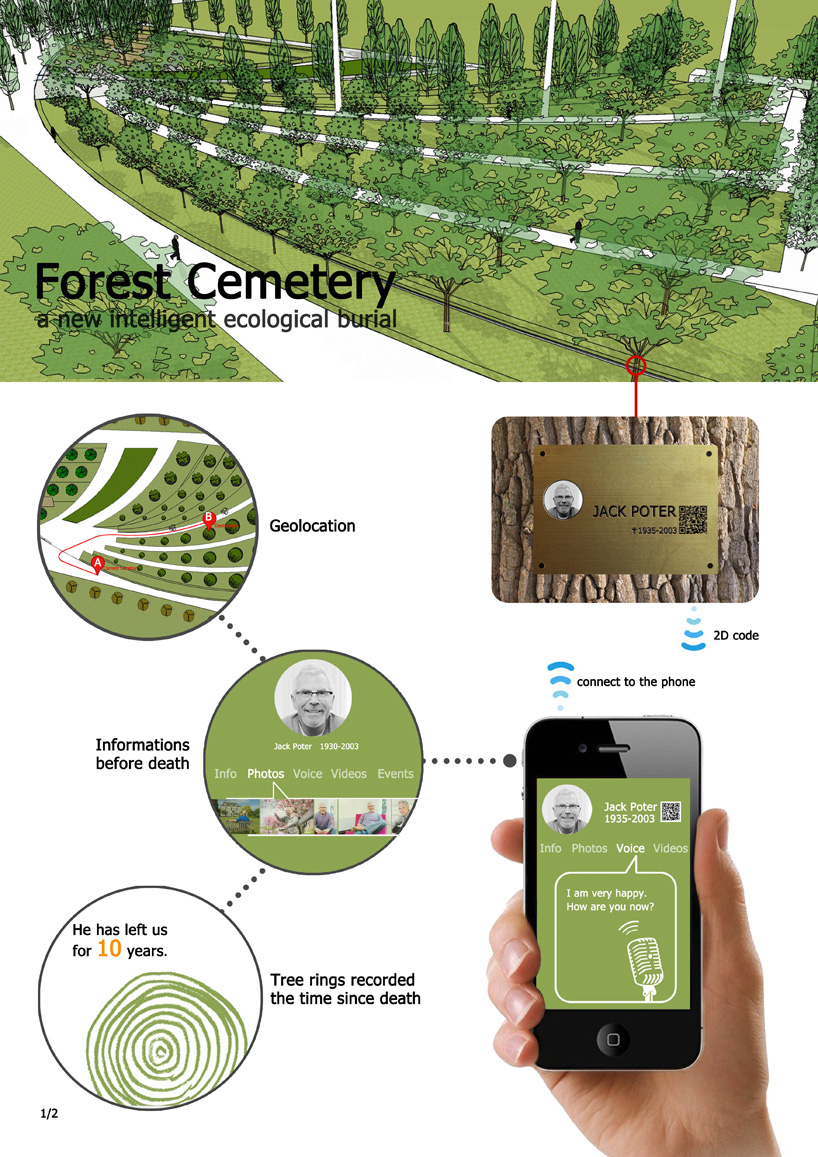 forest cemetery by yang tang from china
designer's own words:
Forest Cemetery is a a new intelligent eco burial. As we know, bone ash is the best fertilizer for trees. There is no any graves, each evergreen tree is a grave with a urn under it. The urn is made of somebiodegradable materials, which would break down within a few years. Every tree has a card with information about the death. Also people can scan the 2D code on the card via the cellphone to locate the tree. What's more, the rings can record the time since death. This design makes traditional cemeteries to large forest to contribute to our environment, our society, our descendants.
Forest Cemetery1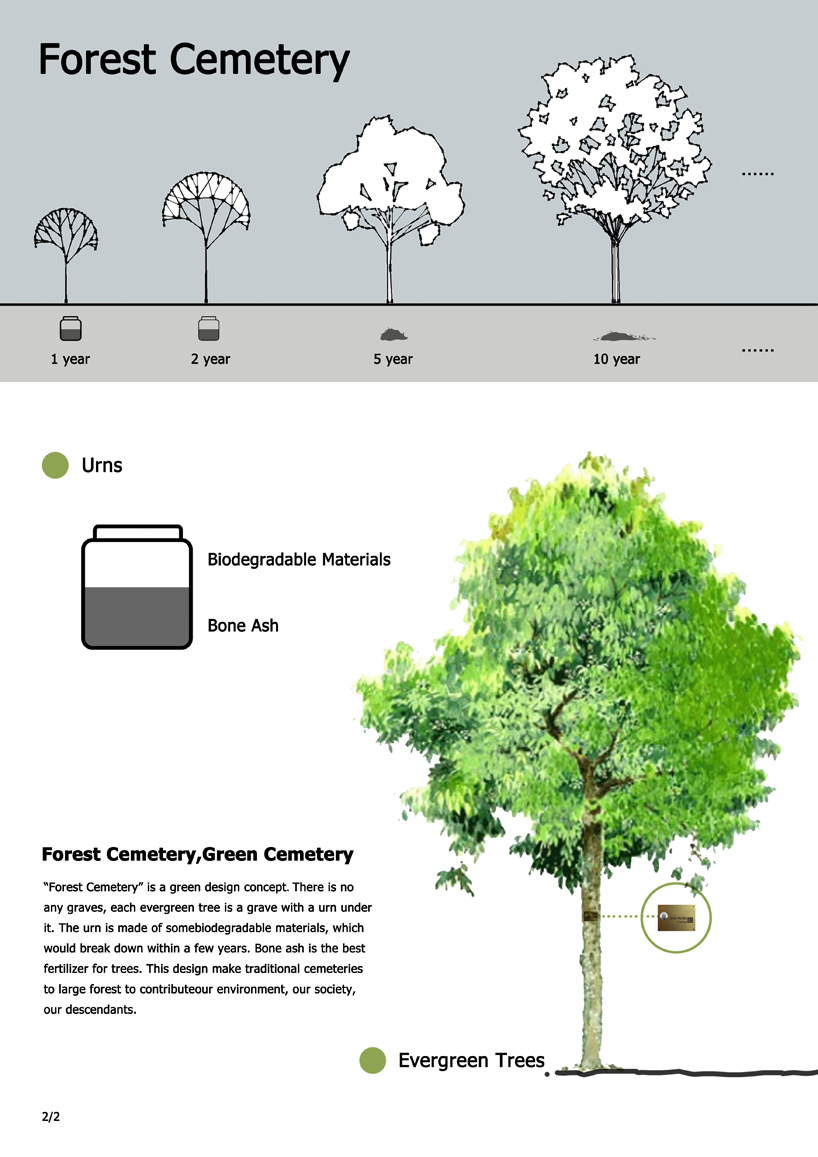 Forest Cemetery2
shortlisted entries (159)