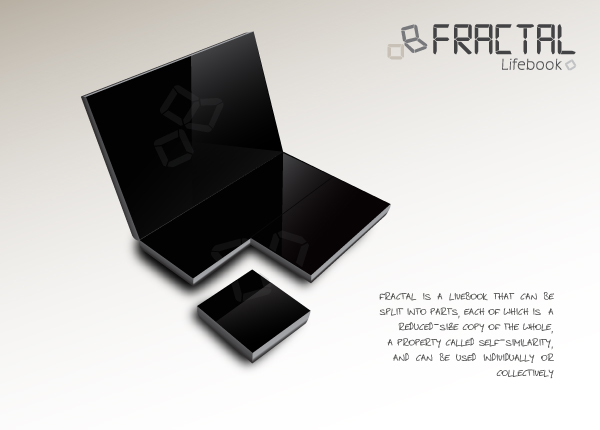 fractal by pedro calle from ecuador
designer's own words:
Fractal LIVEBOOK is everything you need, it can be split into pieces each of which can work individually as laptops, pads, music players and tweak them with apps and widgets. It also can work together as a console with different touch-screens with programs, menus, tools, palettes, brushes and audio samplers, separating physically the workspace. Find all the fun on customizing your LIVEBOOK's fractals, share them with your friends and enjoy making the digital realm a more analogous experience.
fractal livebook (1/3)
fractal livebook (2/3)
fractal livebook (3/3)
shortlisted entries (110)