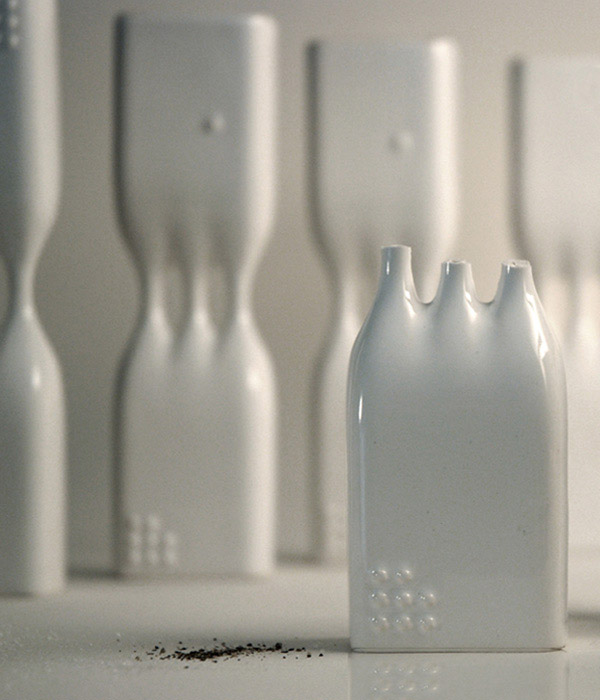 fragile by studio Kahn from israel
designer's own words:
When was the last time you emphatically broke somthing? The ceramic salt and pepper shaker offers you the opportunity to do it! The product comes in one piece and by breaking it, you make it useful. Breaking is an experience of impulsive outburst, But this time is an act that builds rather than destroys. In a world of products whose shape is completely dictated by the designer, we enable the user to complete the design himself. The event of the breaking leaves its mark on the shaker and gives it its final, unique, one-of-a-kind appearance.
Fragile1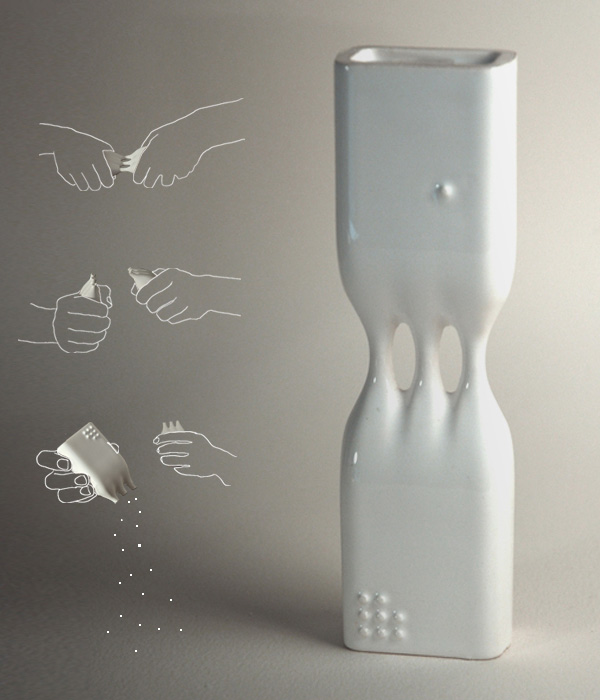 Fragile2
Fragile3
shortlisted entries (160)